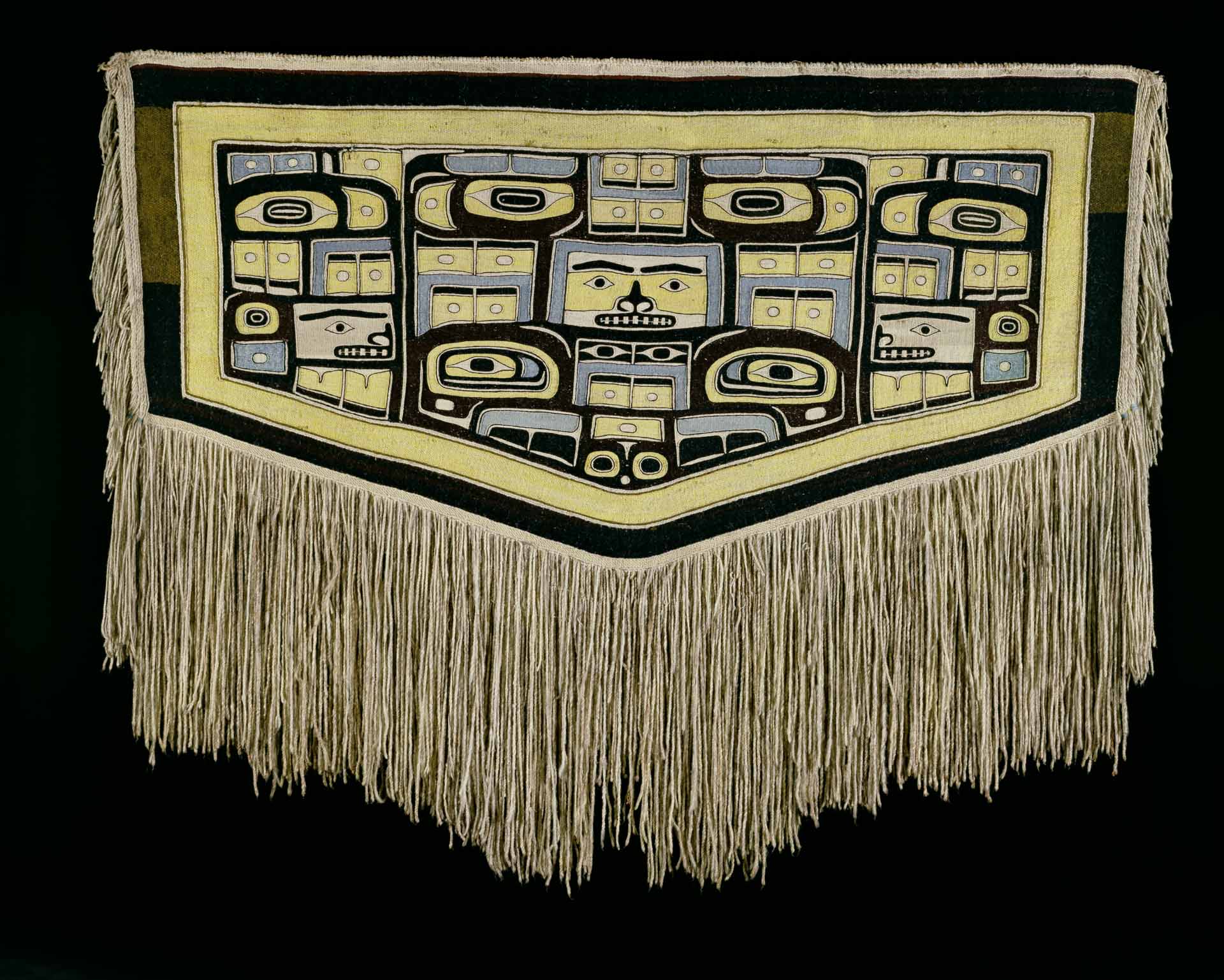 Chilkat blanket
In the second half of the nineteenth century a full ceremonial costume for an eminent Tlingit person in the northern Northwest Coast area of North America comprised a Chilkat blanket, an apron, a headdress or crest hat, and a raven rattle.
The main occasion for such ornate attire was the potlatch. Potlatches are festivals of elaborate ritual and gift-giving, which, following missionary pressure, were banned in both Canada and the United States by 1900. They have been revived in recent decades.
Chilkat blanket designs – named after the Chilkat Tlingit tribe, whose women were the principal weavers – were copied from a painted pattern board. Many surviving examples share the same general design seen here, with a central face, two profiles in the side panels and eye-like features throughout. Although the central panel has also been likened to a diving whale seen from above, the iconography is unknown.
The warp is the twisted inner bark of the yellow cedar, and the weft and fringes are mountain-goat wool. The weaving and dyeing of a single blanket could have been a six-month labour.
—
Ian Collins
Facts & figures
'Chilkat' blanket. North America, Northwest Coast: Tlingit/Chilkat. Late 19th century. Robert and Lisa Sainsbury Collection. UEA 667.
Mountain-goat wool, yellow cedar bark. h. 137 cm. Acquired 1977.
Other collection highlights