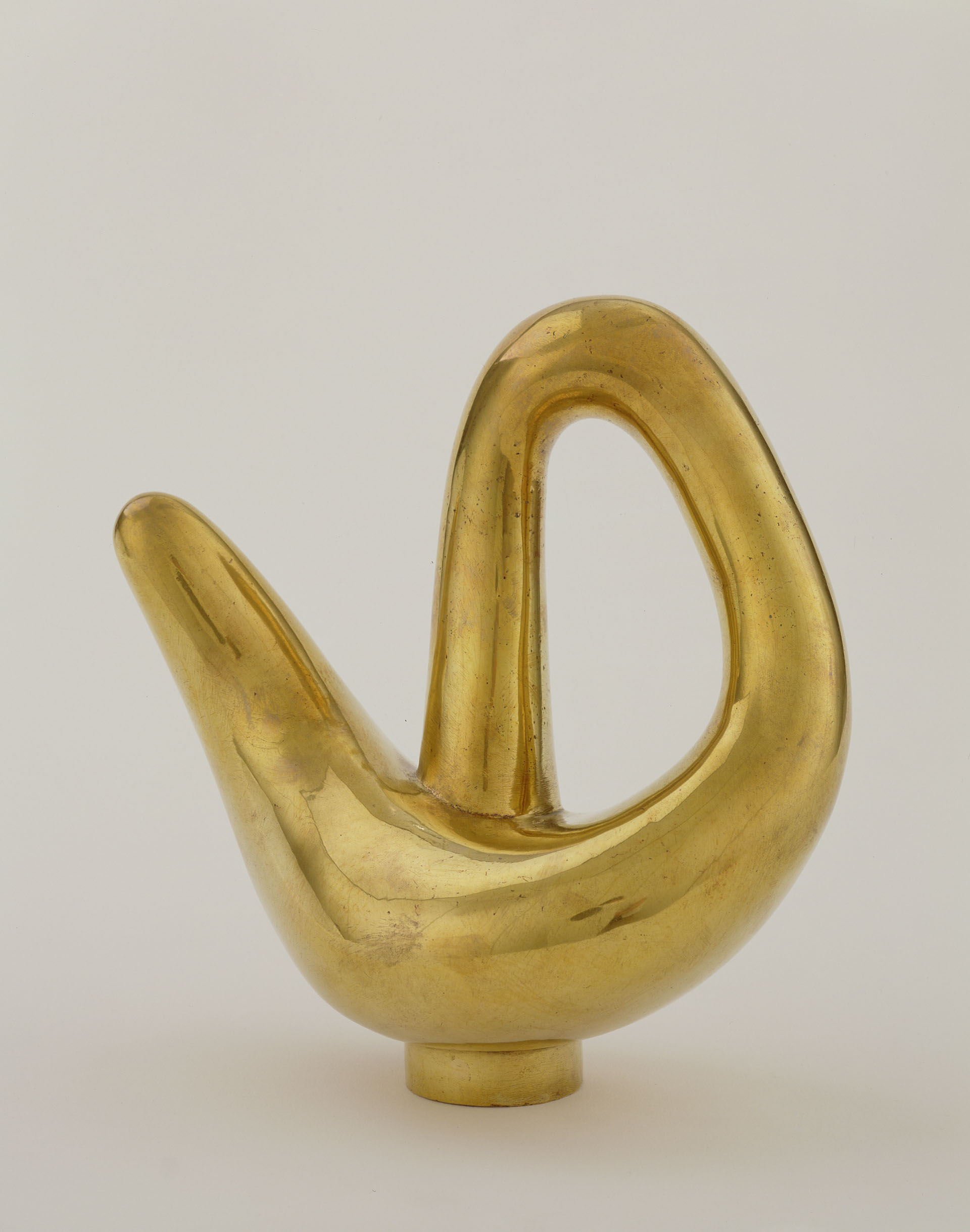 Dream Amphora, Jean Arp
Arp was born of French and German parentage in the contested province of Alsace; later, the sculptor, painter and poet called himself Jean when speaking in French and Hans when speaking in German. It was the perfect disjointed start for a founder of Dada and Surrealism who became a pioneer of abstraction.
Dream Amphora was created shortly before Nazi invasion forced Arp's flight from France to Switzerland. With surrealist wit he has fashioned an object clearly alluding to ancient vessels such as the amphora of the title, but in this 'dream' version the piece has billowed and blunted into a peculiar thing with no practical function.
In its detached beauty, the abstract sculpture has come to resemble the outline of a preening swan.
—
Ian Collins
Facts & figures
Dream Amphora, 1941, Jean Arp (1887-1966). France. Robert and Lisa Sainsbury Collection. UEA 46.
Bronze (edition of 3). h. 25.0 cm. Acquired 1957.
Other collection highlights