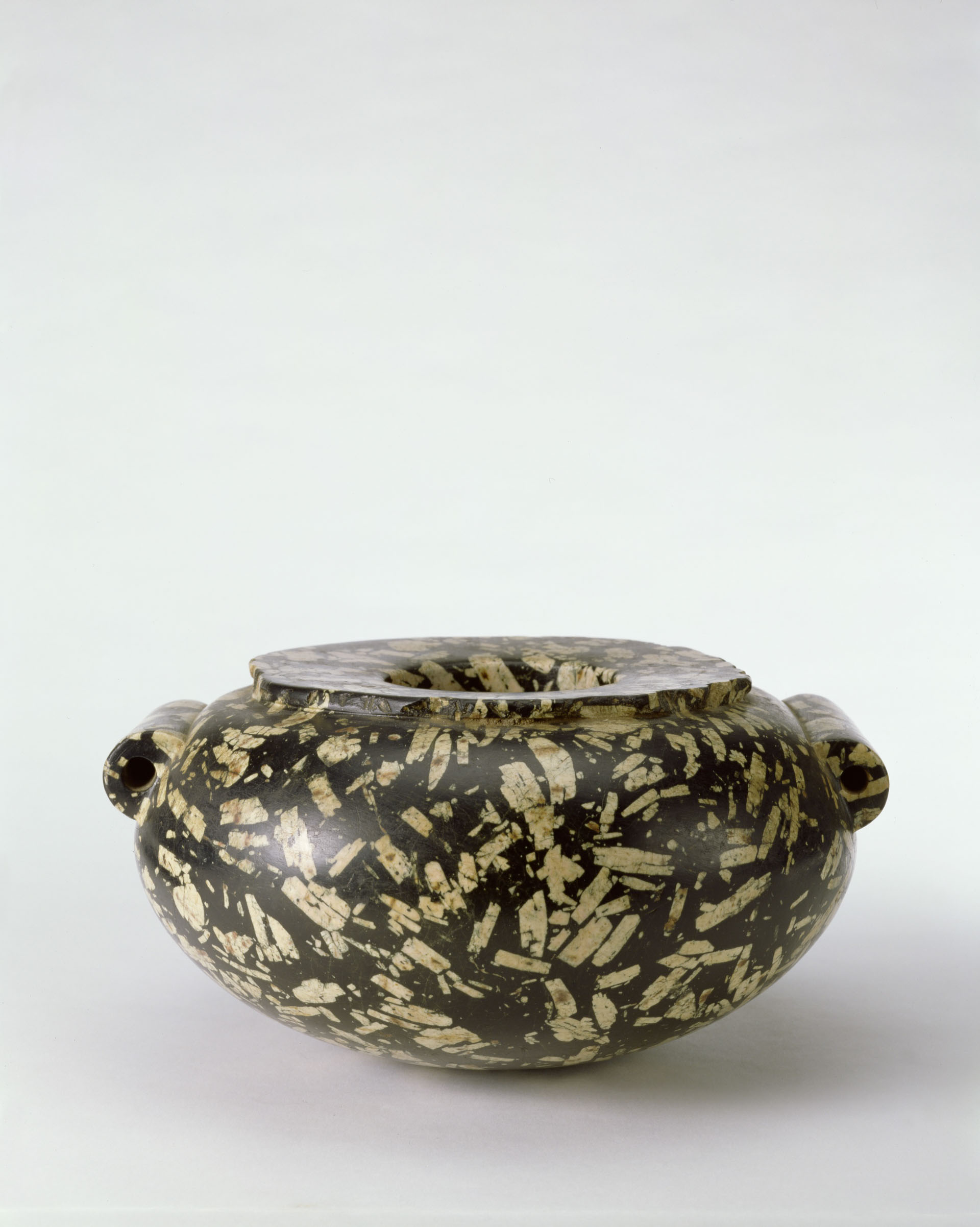 Egyptian stone vase
Some objects seem to step out of time and place and enter into another space. I often think this when I stand in the Robert and Lisa Sainsbury Collection among the Ancient Egyptian works fashioned in wax, ceramic, wood, metal, and stone. This fabulous vase, for example, is the largest of a small group of predynastic stone vessels which were already ancient when Christ was born.
Its purpose and function, the most obvious things about it for those who knew it when it was new, are pretty much lost to us. We can't even be certain what was put into it, assuming it was a vase. But in so many ways this matters less than what it means now. The vase sends an echo down the centuries that tells us artistic sensibility, and the skills that accompany it, are fundamental to the human condition; it shows us that pristine simplicity, the natural pattern-work of stone, and the poetry of weight, can resonate for us just as they did for those who saw it fifty centuries ago. It sits well with Cubism, Secessionism, Art Deco, and most forms of Abstraction. In so doing, it reminds us that through the centuries and across nations, the space I refer to in my first sentence has always existed, even if it wasn't described. It was called both the aesthetic dimension and significant form by modern thinkers. And by placing it in their collection, Robert and Lisa Sainsbury showed an innate understanding of what this space was about.
­­—
Paul Greenhalgh
Facts & figures
Large vase of spherical flattened form, lug handles. Egypt. Predynastic, Nagada II-Dynasty I, c. 3600-3000 BC. Robert and Lisa Sainsbury Collection. UEA 1044.
Porphyry. w. 28.9 cm. Acquired 1991.
Other collection highlights