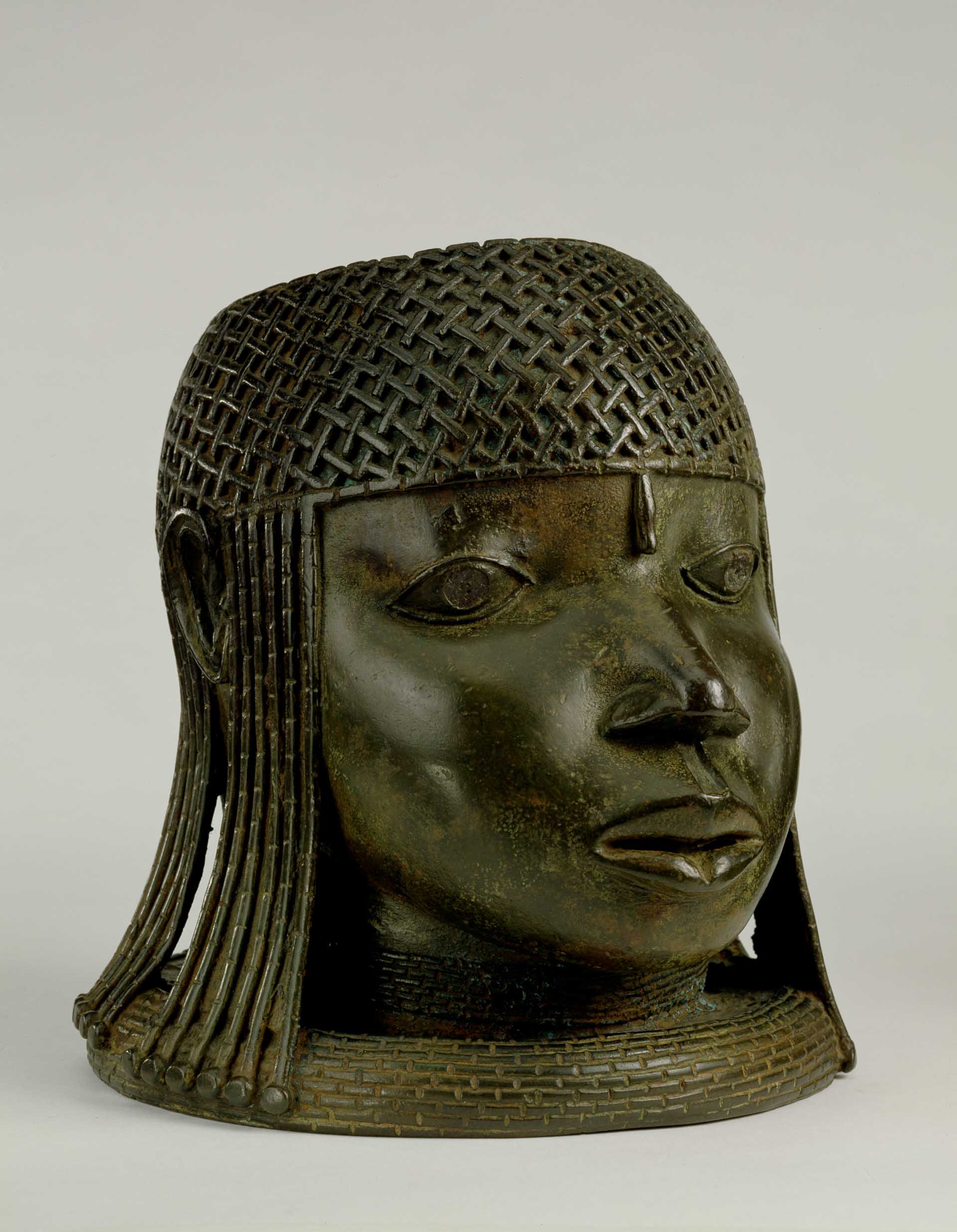 Head of an Oba (Ozolua or Esigie)
This magnificent sculpture once formed part of an ancestral altar made to honour the deceased Oba (king) of the historic Kingdom of Benin. There were two funerals in the first half of the sixteenth century for which this sculpture could have been commissioned: the first was for Ozolua (c. 1480–1504), performed by his son Esigie (c. 1504–1547); the second for Esigie himself, performed by his son, Orhogbua (c. 1547–1580).
The sculpture depicts the idealised likeness typical of royal portraiture. Commemorative portraiture of this type is highly stylised and portrays the deceased in his prime. A cavity in the head would have originally accommodated a carved elephant tusk.
The Sainsbury Centre acknowledges the ownership of this object is contested due to the circumstances of its removal from the Royal Court of Benin in 1897 by British colonial action. Please see our online catalogue for more information.
—
Calvin Winner
Facts & figures
Head of an Oba (Ozolua or Esigie). 1504 or 1547. Production place: Nigeria, Benin City.
Brass, iron. h. 23.0 cm. Object number: 232.
Other collection highlights