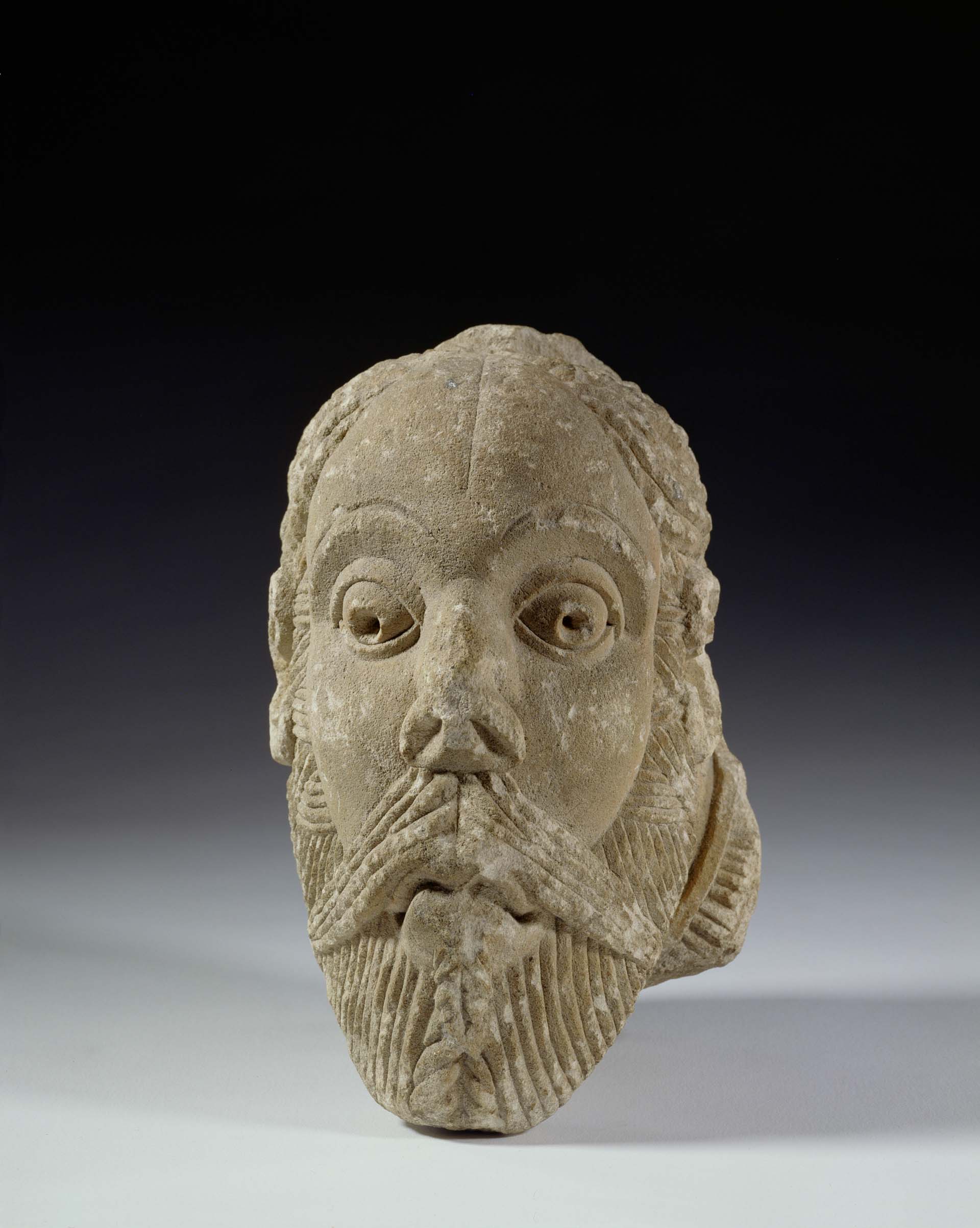 Head of Christ
Scholars seem agreed on the provenance of this remarkable sculpture. It dates from the twelfth century and is almost certainly English, though with heavy influences from continental Europe, perhaps especially the Low Countries. It is possible that its origin may lie in or near Norwich, so I like to think it
came home when arriving in the Sainsbury Collection.
It is known as a Head of Christ. The depth of the carving of the beard and the attention to detail means that this was a figure on which a great deal of care was lavished. It is serene and dignified yet there is something about the face which is 'not of this world'. Hence many people believe this must be the head of Jesus Christ. But the receding hairline and a beard, which suggests something more of a Roman citizen than a Galilean peasant, equally leads one to think this may be a representation of St Paul the Apostle. I am undecided about it, but I am content with such indecision. Without Jesus Christ we would never have heard of St Paul. Without St Paul the mission of Christianity to the gentile world would not be the same. Very possibly, without St Paul such a figure would never have been sculpted in the first place.
This sculpted head is astonishingly well preserved, perhaps because of an interior location in its early life. Equally well preserved is the greatest Romanesque building in Europe: Norwich Cathedral. Even the Bishop can take such architectural and spiritual heritage for granted too easily. Attending to this Head of Christ makes me aware again of just how much we have received from the devotion, imagination and craftsmanship of previous generations. It rekindles my own faith.
—
Graham James
Facts & figures
Head of Christ. Europe, England. Mid 12th century. Robert and Lisa Sainsbury Collection. UEA 394.
Other collection highlights