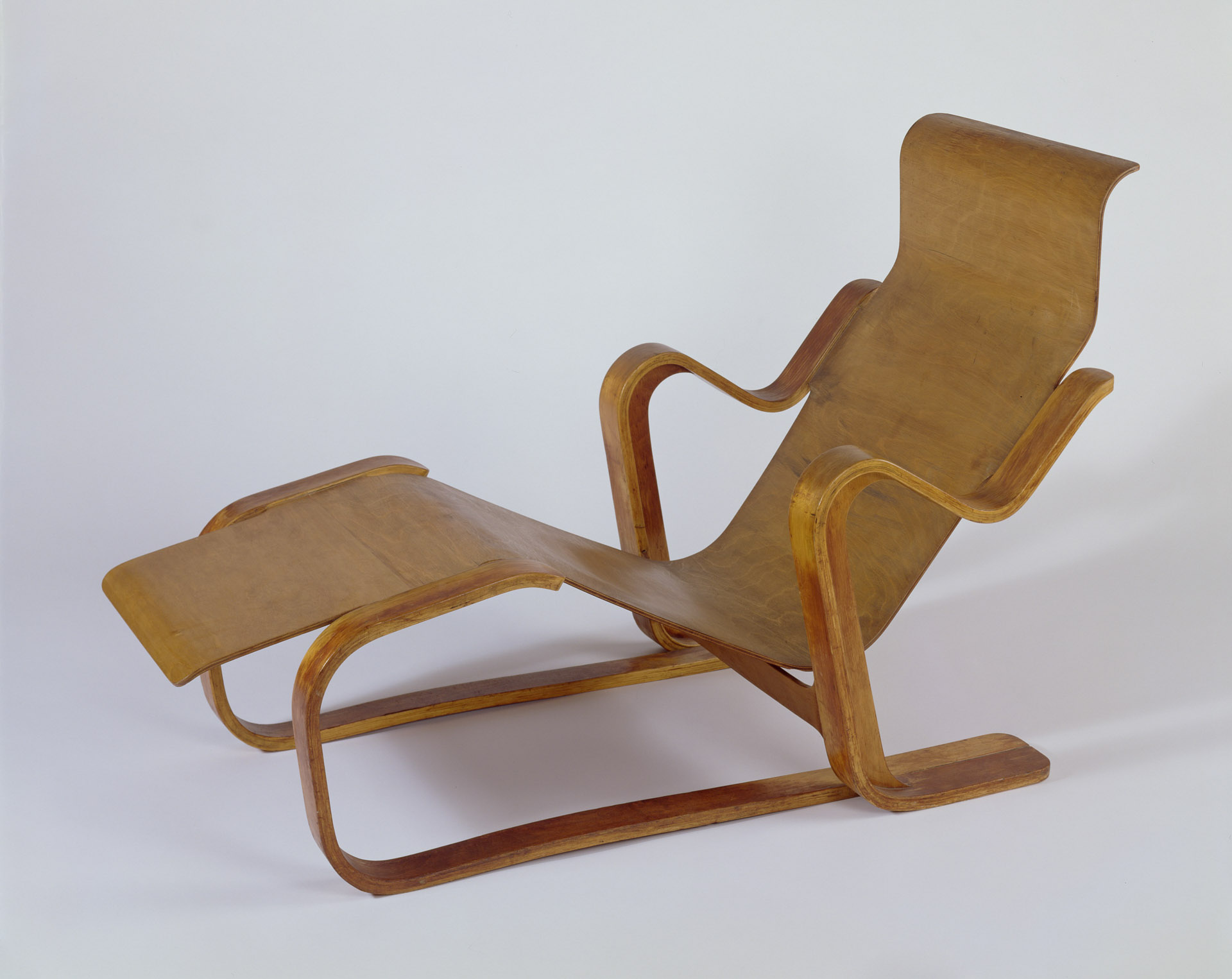 Isokon long chair, Marcel Breuer
Marcel Breuer's Isokon Long Chair has a special place in British design history. It dates from the brief time in the middle 1930s when the maestros of the Bauhaus – Walter Gropius, Lázsló Moholy-Nagy, Breuer himself – were living in London as refugees from Nazi Germany before moving on to a more promising future in the United States.
For me the Long Chair is indelibly connected with Jack Pritchard, a rare modernist entrepreneur in interwar Britain, whose valuable archive is now at the University of East Anglia. It was Pritchard who had vouched for the arrival of first Gropius and then Breuer, providing accommodation in Lawn Road Flats in Hampstead, a concrete building of startling modernity that Jack and his wife Molly had recently commissioned from the architect Wells Coates.
It was the ever-enterprising Pritchard who appointed Gropius Controller of Design in his own Isokon Furniture Company, subsequently asking Breuer to work on "a new production of plywood furniture". Breuer was already famous for his tubular steel furniture. This new material, plywood, allowed him greater flexibility. The Long Chair has a beautiful organic quality. A sales leaflet designed by Moholy-Nagy suggests that reclining in a Long Chair represented a modernist form of levitation.
Over the years I often went to visit the Pritchards in their house in Blythburgh in Suffolk, a house rich in art and culture, good food and conversation. Something of the Bauhaus spirit revived here in East Anglia. In the last years of his life I helped Jack Pritchard write his memoirs. The title was, inevitably, View from a Long Chair.
—
Fiona MacCarthy
Facts & figures
Isokon long chair. Marcel Breuer. England. 1936. UEA 31161.
Laminated birch frame and upholstered plywood seat. h 81.3 x w 61 x d 137 cm. Acquired 1975.
Other collection highlights