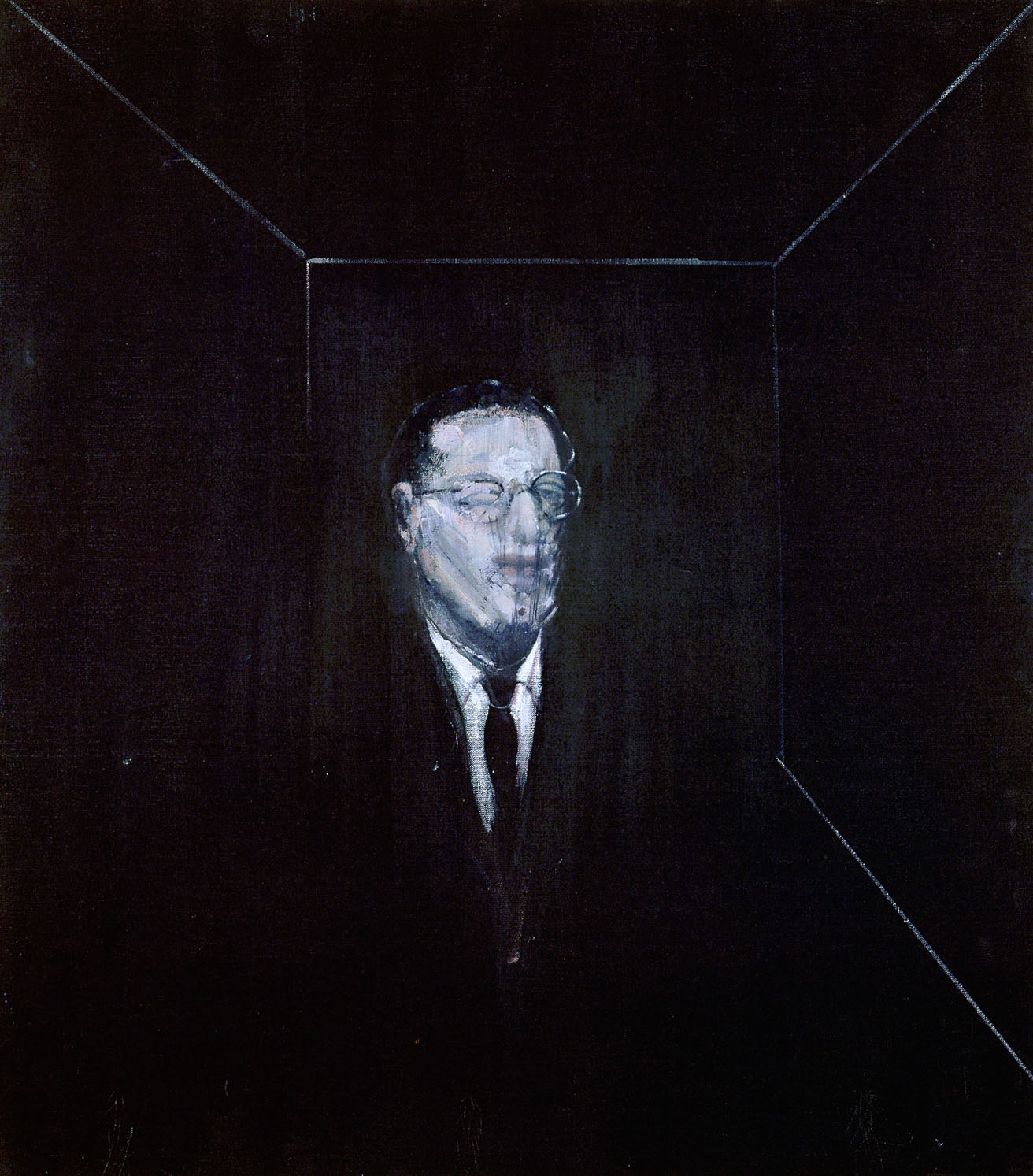 Portrait of R. J. Sainsbury (Robert Sainsbury), Francis Bacon
The painting was commissioned by Lisa Sainsbury and created in March 1955 at Bacon's studio in Mallord Street, off the Kings Road, London.
Rather than working from photographs, which was his usual practice, Bacon worked from life and Robert Sainsbury went to the studio over a series of nine lunchtime sessions. This portrait should be viewed within the context of the many head studies that Bacon completed in the mid 1950's, such as Three Studies of the Human Head, 1953. In addition in 1954 Bacon began a series of seven paintings under the shared title, Man in Blue, where a single male figure in a formal suit, collar and tie was shown against a blue-black ground. As with the portrait of Robert Sainsbury, the suit has no colour other than the ground, so that only the face, shirt and tie emerge from the darkness. This portrait is remarkable for the economy of composition.
Bacon produced an image that although unmistakably a portrait, succeeds as an intense physiological exercise on the human condition. This intensity of feeling is reflected in Bacon's interest in Rembrandt, particularly the self-portraits. He remarked on Rembrandt's ability to make a great image with 'non-rational marks, a coagulation of non-representational marks'. It is this profound quality one can see in Bacon's striking portrait of Robert Sainsbury.
—
Calvin Winner, Head of Collections, Sainsbury Centre
Facts & figures
For more information, please see our online catalogue.
Other collection highlights