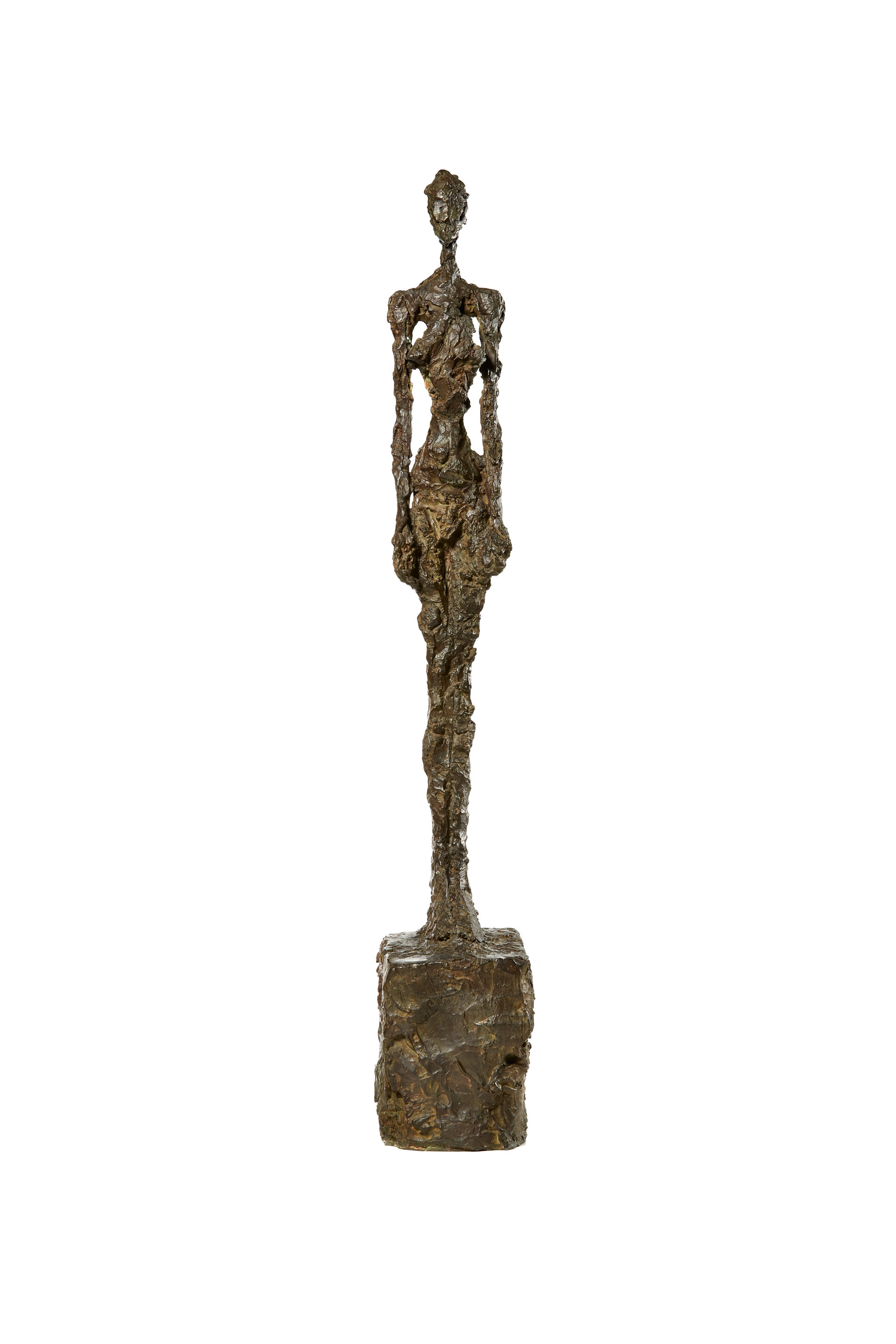 Standing Woman, Alberto Giacometti
Alberto Giacometti was interested in poetry and philosophy, and was influenced by, among many sources, ancient and African sculpture. He progressed from being a sculptor of the Surrealist movement in the 1930s to a postwar singular focus on the human figure. His men remain forever in motion, while his women are still models of compressed energy – also suggesting, perhaps, the calm at the eye of the storm.
Visiting Giacometti's studio in Paris in 1959 Robert and Lisa Sainsbury saw and greatly admired the plaster for Standing Woman, only to be told that the artist had refused his dealer's request to have it cast in bronze. When they persisted in their positive view, Giacometti relented, and agreed to have a single copy cast for them. Later he decided to approve two copies, keeping the second for himself.
Standing Woman now stands tall as one of the greatest treasures in the Sainsbury Centre.
—
Ian Collins, journalist and writer
Facts & figures
For more information, please see our online catalogue.
Other collection highlights