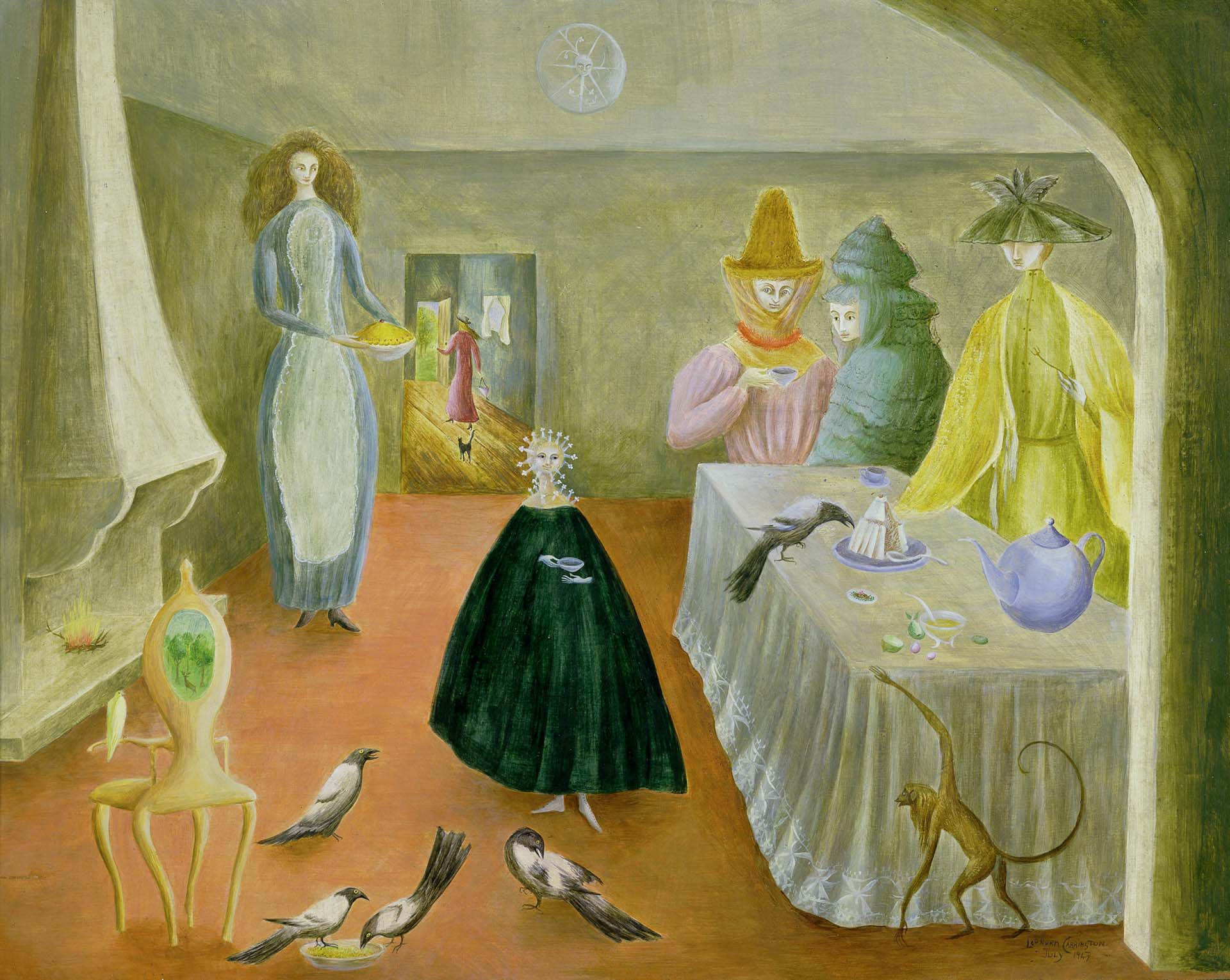 The Old Maids, Leonora Carrington
Leonora Carrington was the rebellious daughter of a Lancashire textile manufacturer. Her family authorised electroconvulsive therapy following the breakdown she suffered when her then partner, Surrealist painter Max Ernst, was arrested by the Gestapo in wartime France. She took refuge in the Mexican embassy in Lisbon and then in Mexico itself.
Having spent her childhood on a country estate, surrounded by animals and reading fairy tales, Carrington revisited these memories after adult trauma. She created Surrealistic paintings populated with figures and creatures real, imagined and inspired by Celtic mythology, alchemy and magic. But she declined to discuss specific motivation for her arresting paintings, saying only that she painted this strange tea party, and a second oil in the Sainsbury collection, while pregnant.
—
Ian Collins, journalist and writer
Facts & figures
For more information, please see our online catalogue.
Other collection highlights