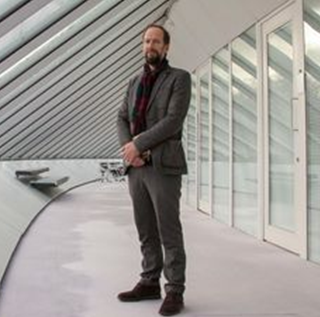 Calvin Winner is Head of Collections at the Sainsbury Centre. Calvin has led on the development of the Sainsbury Centre Sculpture Park over the last ten years. He has a strong interest in modern and contemporary sculpture, and has curated and written on Alberto Giacometti (2016), and Elisabeth Frink (2019) for the Sainsbury Centre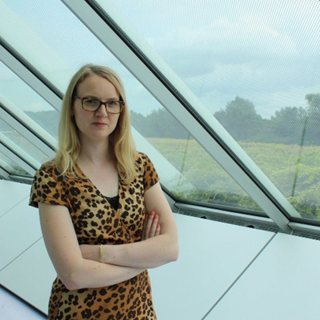 Tania Moore is Head of Programming at the Sainsbury Centre. She has a particular interest in Henry Moore. She curated the recent Moore|Brandt exhibition for the Sainsbury Centre and is the author of Henry Moore: Friendships and Legacies (2021).
Dr Sarah Wade is a Lecturer in Museum Studies, in the School of Art, Media and American Studies at the University of East Anglia. Sarah's research focuses on human-animal relations and representations of wildlife in contemporary art, exhibitions and museum display, particularly with regards to ecological concerns.
Professor Stefan Muthesias is a specialist in the 18th to 20th century history of architecture, urban design, and applied arts and design, on which he has published widely. He taught at UEA from 1968 until his retirement and is an Honorary Professor in the School of Art, Media and American Studies.  He is the co-author, with Peter Dormer, of Concrete and Open Skies: Architecture at the University of East Anglia 1962-2000, a study of the UEA campus.
Ian Brownlie is a community musician, artist and educator based in Norwich, UK. Ian is interested in shared cultural production, and what is common in the creative action of the artist, the labourer, the scientist, the teacher, and the child. In his own words, "Making art means exploring new ground, sometimes getting lost and celebrating the journey."
Kaitlin Ferguson is an artist who lives and works in Norwich, UK. Her practice adopts an interdisciplinary approach to the environment through explorations in geology, ecology and the environmental humanities. She has designed a number of socially engaged participatory projects for diverse audiences, and has taught on programmes for a range of organisations including the Sainsbury Centre for Visual Arts, the Fitzwilliam Museum, and Kettles Yard.
Dr Tom Grieves is an Associate Professor in the School of Politics, Philosophy, Language and Communication Studies at the University of East Anglia. His research and teaching have focused on philosophical traditions and methods that address the breadth and diversity of our lived experience of the natural world, including aesthetic, ethical, political and historical perspectives. His current work is focussed on ecological phenomenology and environmental aesthetics.