In Pictures: The Sainsburys
October 2019
Sir Robert and Lady Lisa Through the Decades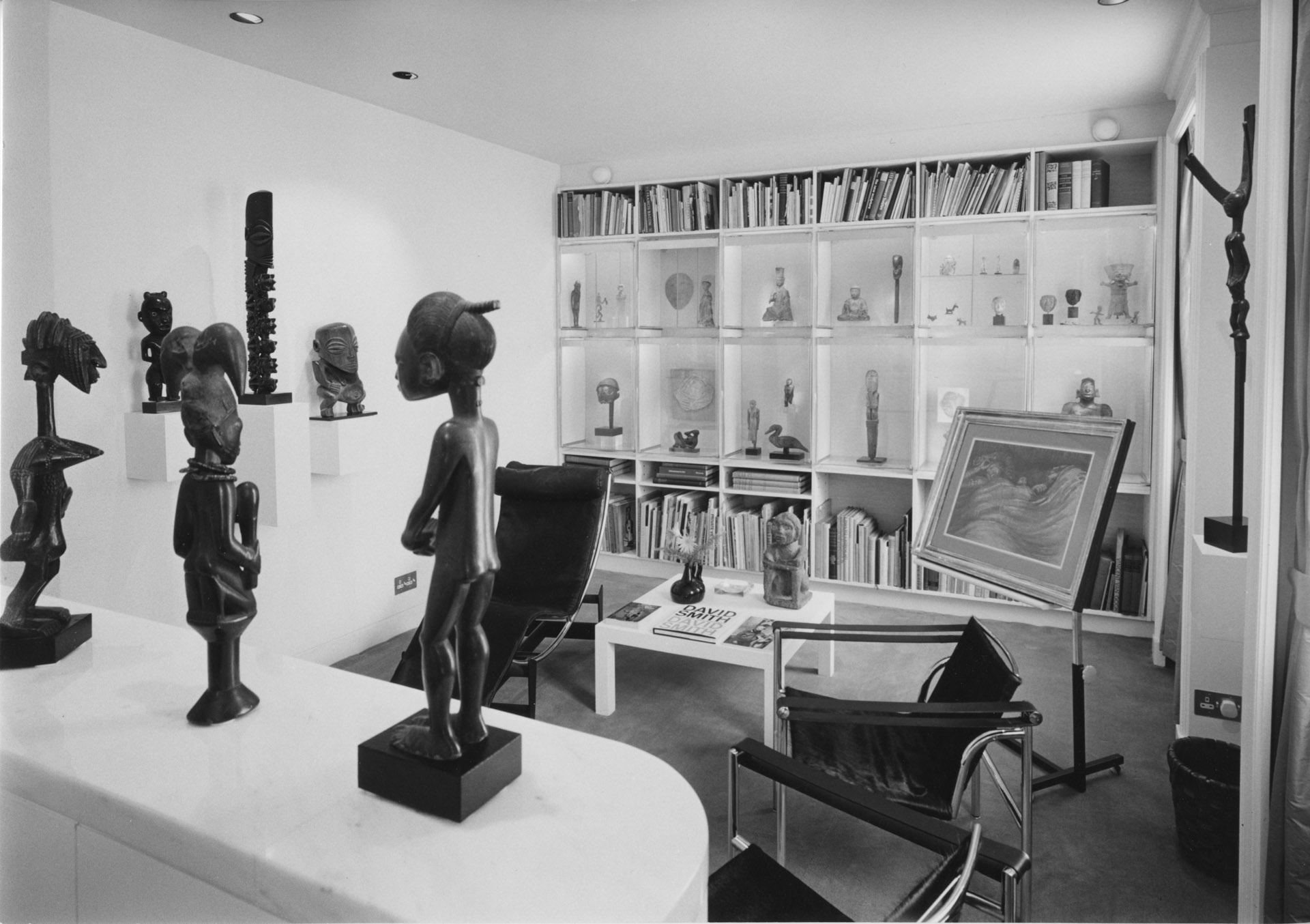 The Sainsburys' home interior, 1960s
The Westminster home of Robert and Lisa Sainsbury
— Sainsbury Centre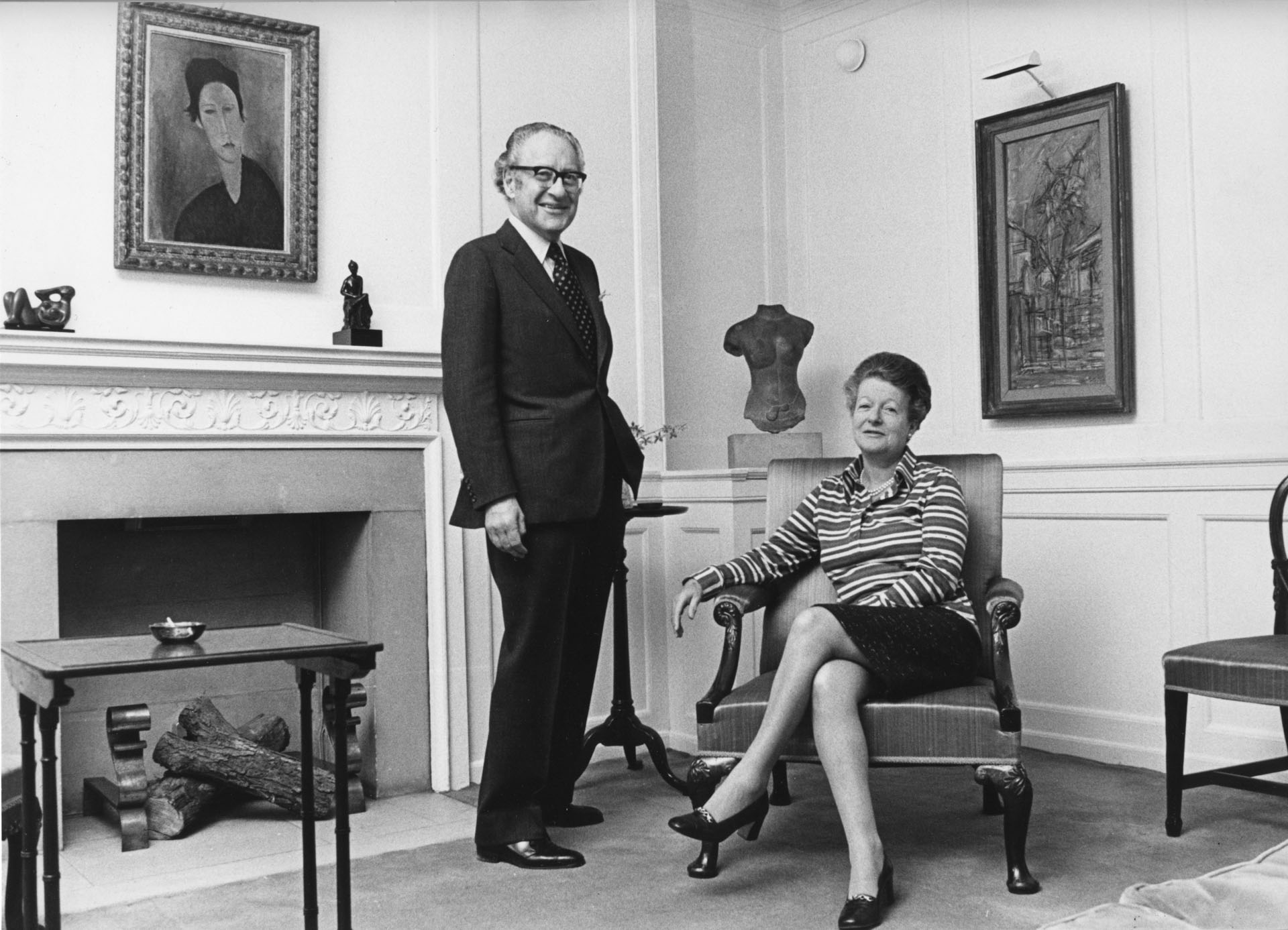 Sir Robert and Lady Sainsbury in their home
Robert and Lisa at home in Smith Square in 1973, photographed after the announcement of the gift of the collection to the University of East Anglia. The gift initially was four hundred works, and a further one hundred and seventy were added before the Sainsbury Centre opened in 1978.
— Sainsbury Centre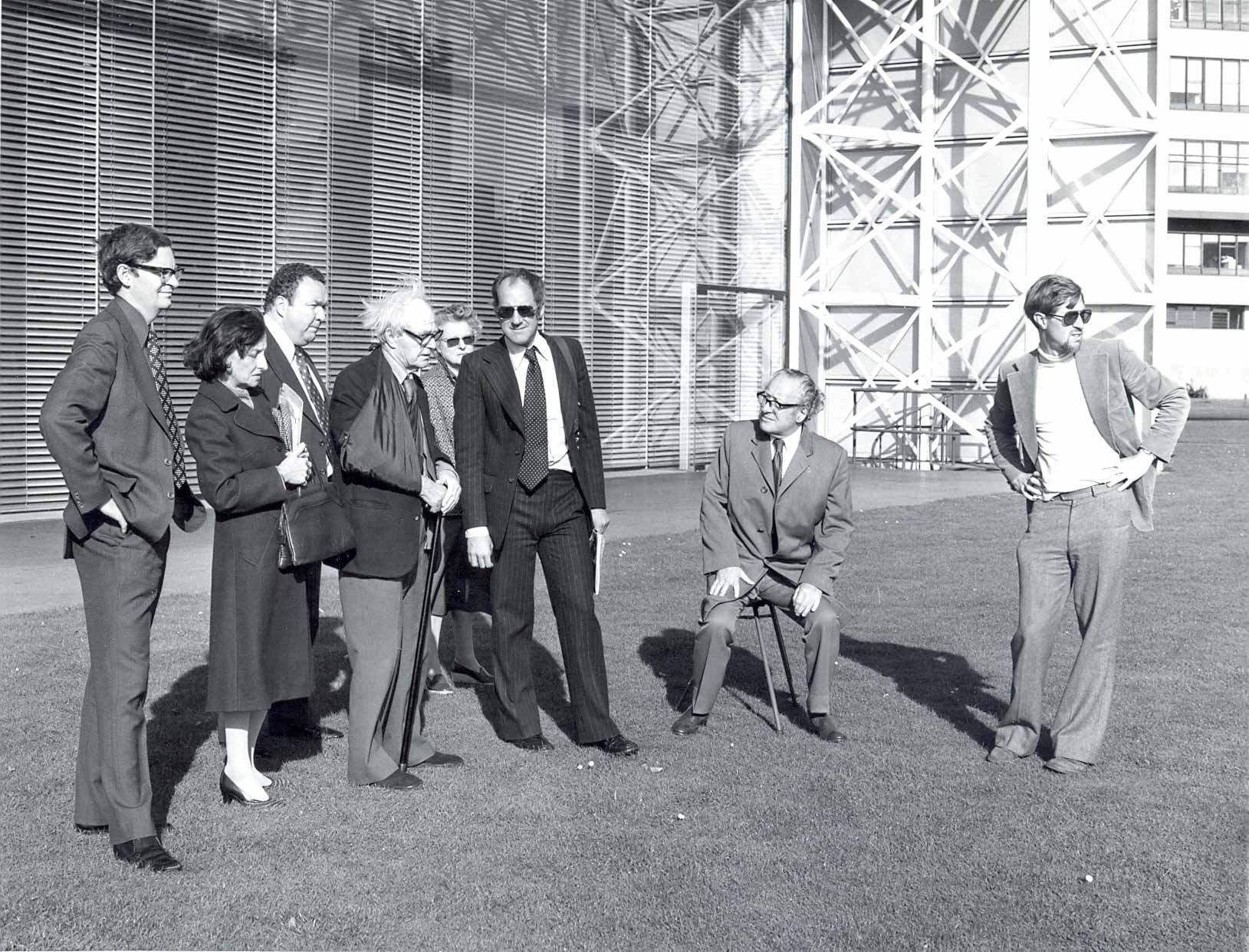 The Sainsburys and others outside the SCVA
Robert Sainsbury (seated) with Henry Moore and Norman Foster in 1978, positioning the Moore bronzes. Robert Sainsbury had met Henry Moore in 1933 and acquired the magnificent carving, Mother and Child, of 1932. Robert Sainsbury's excitement in purchasing the work of the young artist turned to alarm when he feared it may not go inside his front door!
— Sainsbury Centre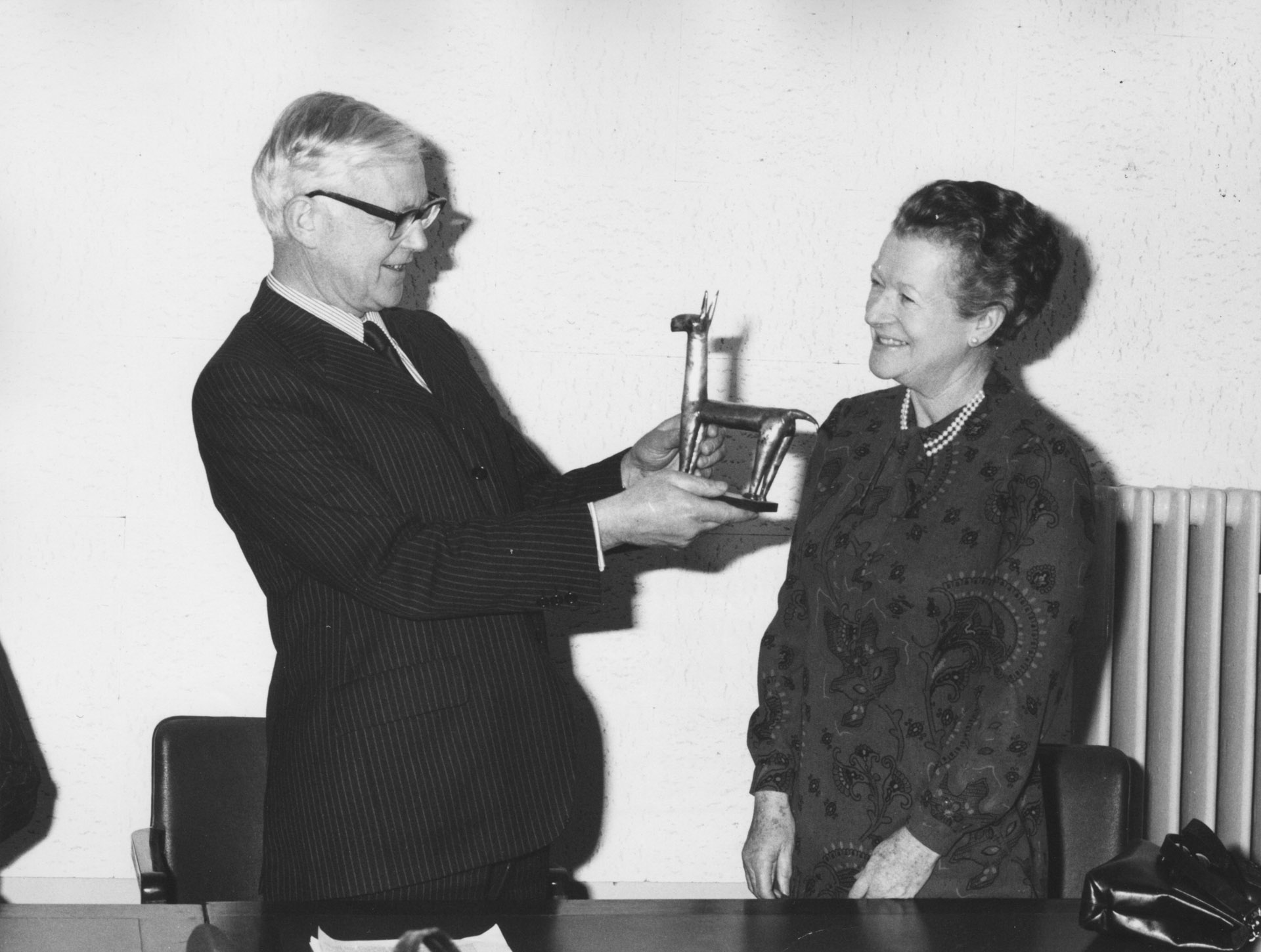 Frank Thistlethwaite and Lady Sainsbury with Llama effigy
Vice Chancellor of UEA Frank Thistlethwaite receiving the Llama effigy from Lisa Sainsbury at the press conference to announce the gift held on 26th November 1973. Alongside the collection, the gift of a building (from David, now Lord Sainsbury of Turville) was also made, to house the art collection.
— Sainsbury Centre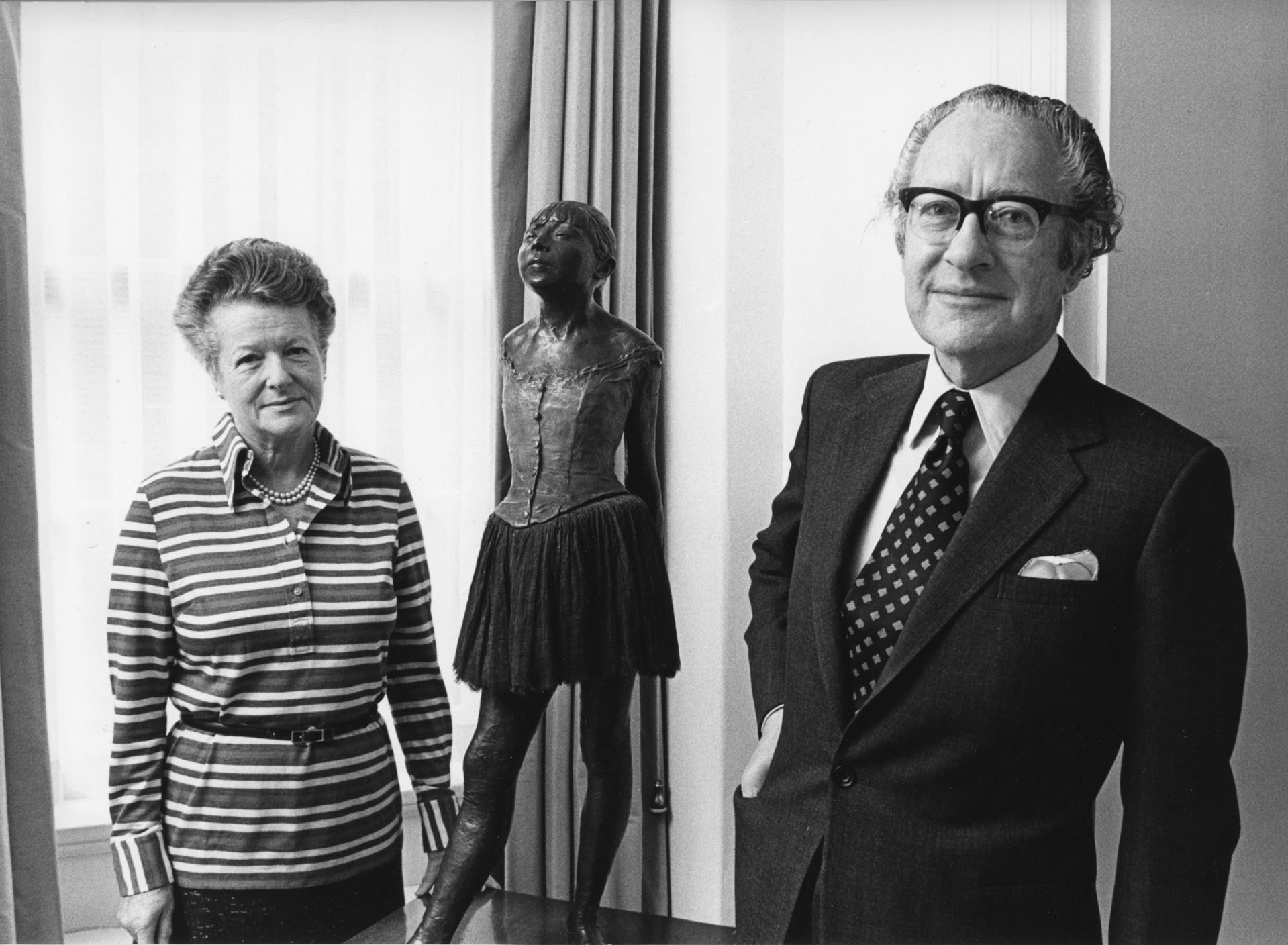 Sir Robert and Lady Lisa Sainsbury with Degas' Little Dancer
Robert and Lisa at home in Smith Square in 1973 with Degas' Little Dancer, one of the masterpieces of the collection. This was purchased in Paris from Wildenstein's for £1,000 in 1938. After the war they set up a self-imposed art account, where on relatively modest budgets they acquired remarkable things, relying on eye and judgment rather than spending power.
— Sainsbury Centre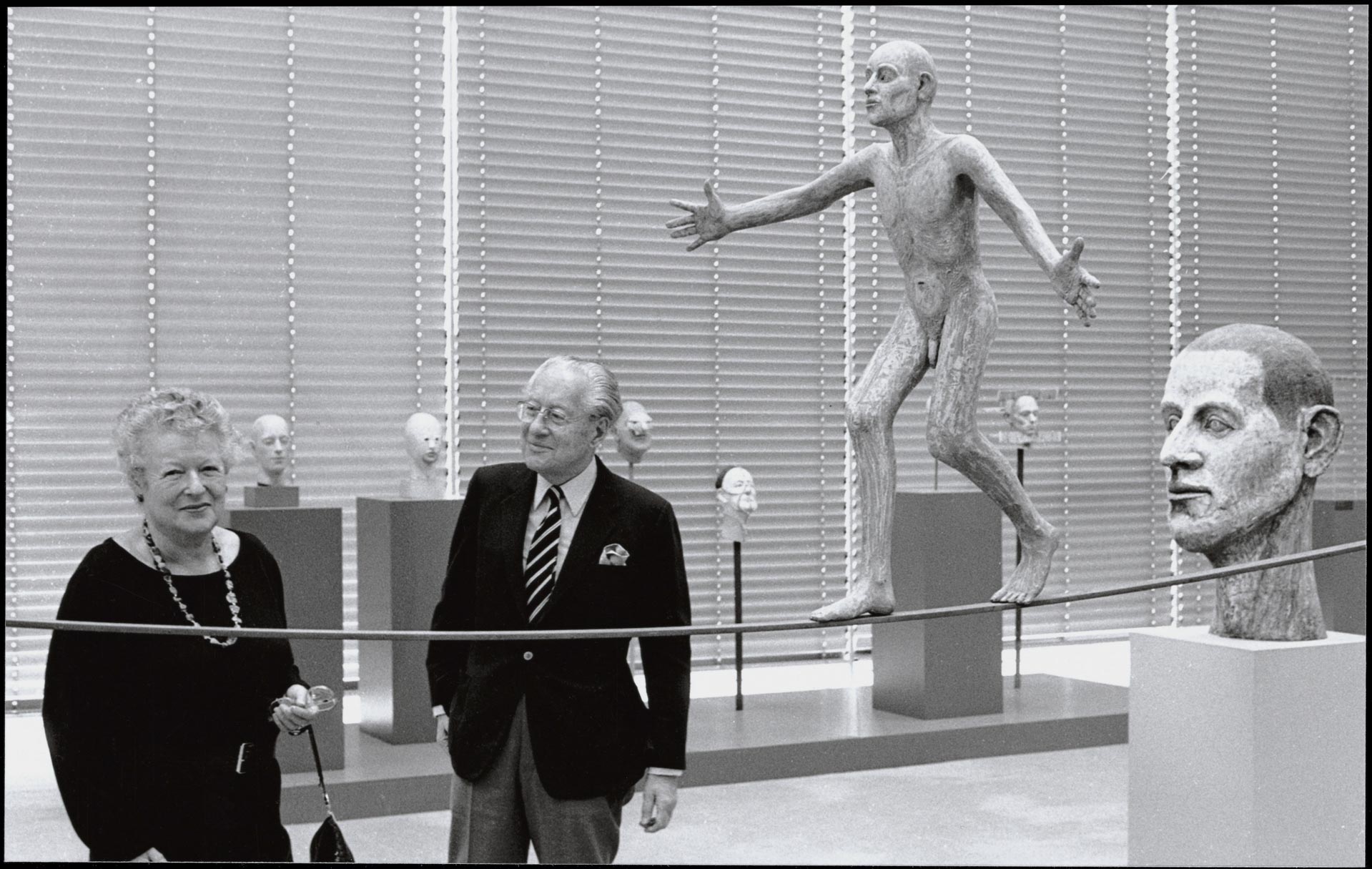 Sir Robert and Lady Sainsbury in the gallery, 1985
Robert and Lisa Sainsbury loved to support young artists including British sculptor John Davies, exhibited here at the Sainsbury Centre in 1995. After meeting Henry Moore as a young and unknown artist in 1933, they went on to build lasting friendships with Francis Bacon, Alberto Giacometti and Lisa with Lucy Rie. As important was their discovery of the young architect Norman Foster, whose trust was repaid in the ground-breaking and landmark Sainsbury Centre building
— Sainsbury Centre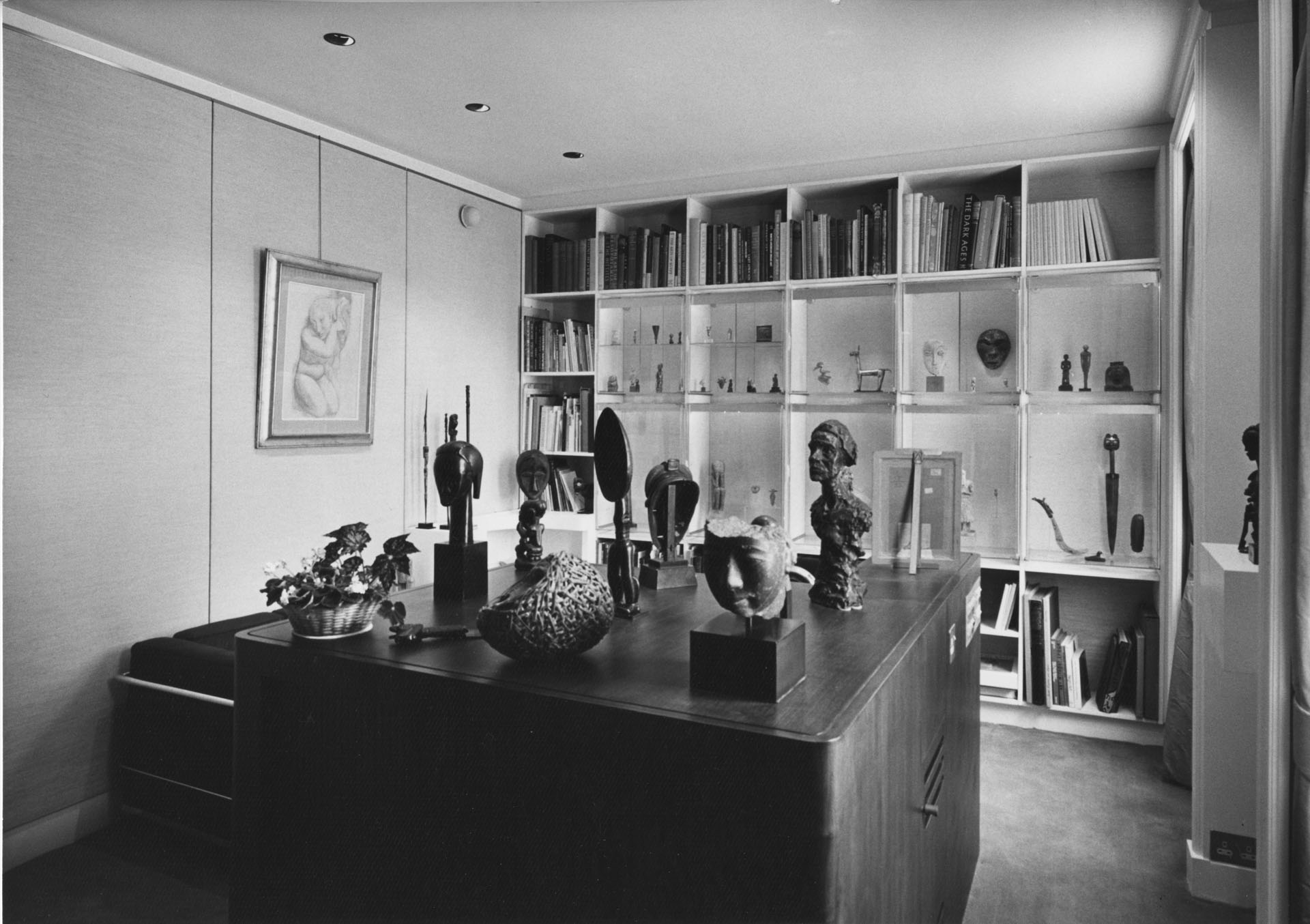 Interior of the Sainsburys' home
The display of works in the Sainsburys' home, Smith Square, juxtaposed art from across time and place, a model that the Sainsbury Centre emulated and for which it became world famous. Robert and Lisa wanted students, academics and visitors to enjoy the collection much as they had done in their own home.
— Sainsbury Centre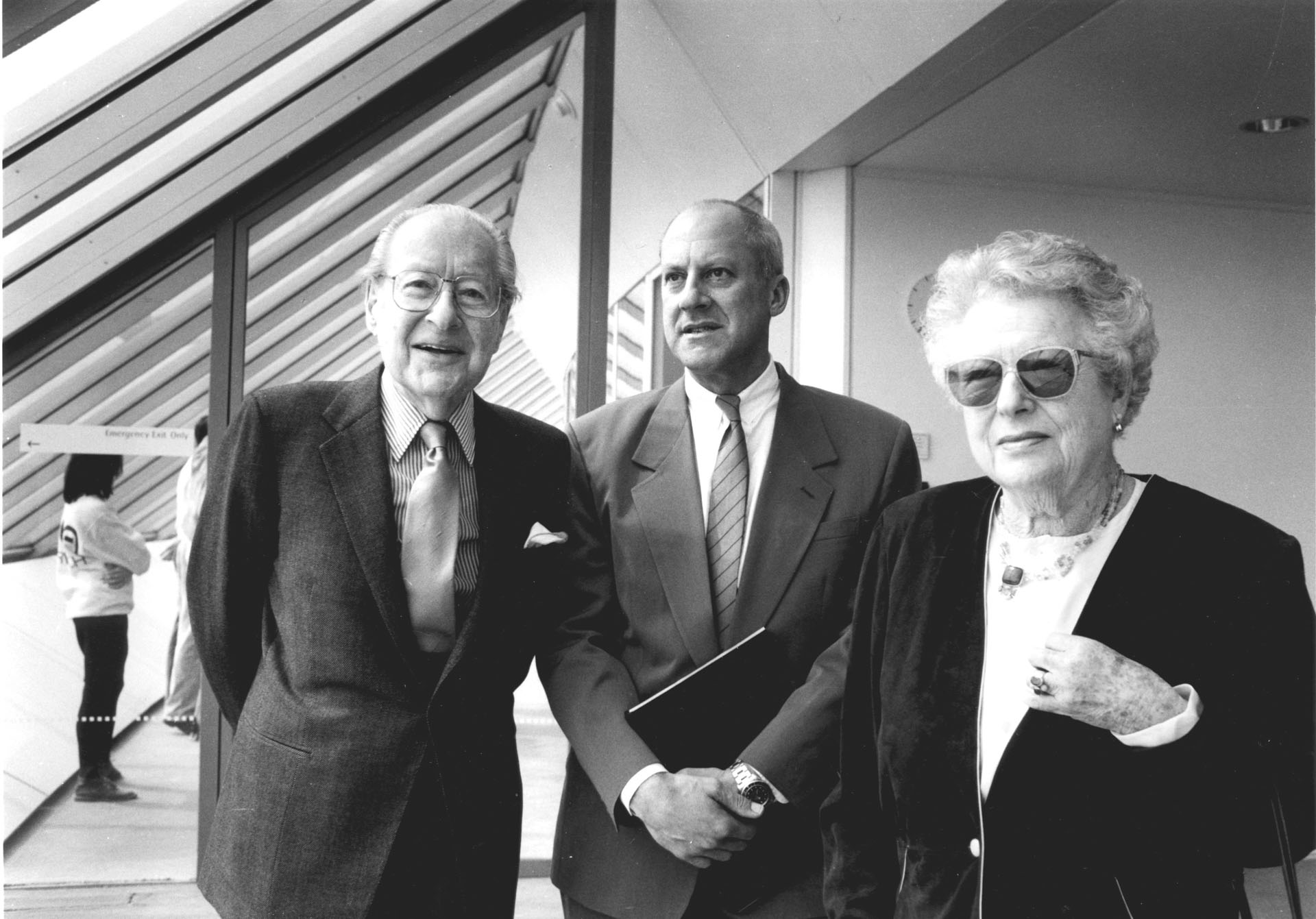 Robert and Lisa Sainsbury with Norman Foster, 1991
Robert and Lisa with Norman Foster on the completion of the extension to the Sainsbury Centre, the Crescent Wing, in 1991. Robert considered the building Norman Foster created as the "most important work of art in the collection". The Crescent Wing extension, designed by Foster, elegantly added to the basement level and created a rooftop sculpture garden.
— Sainsbury Centre
More Information
A selection of photographs of Sir Robert and Lady Lisa Sainsbury and their collection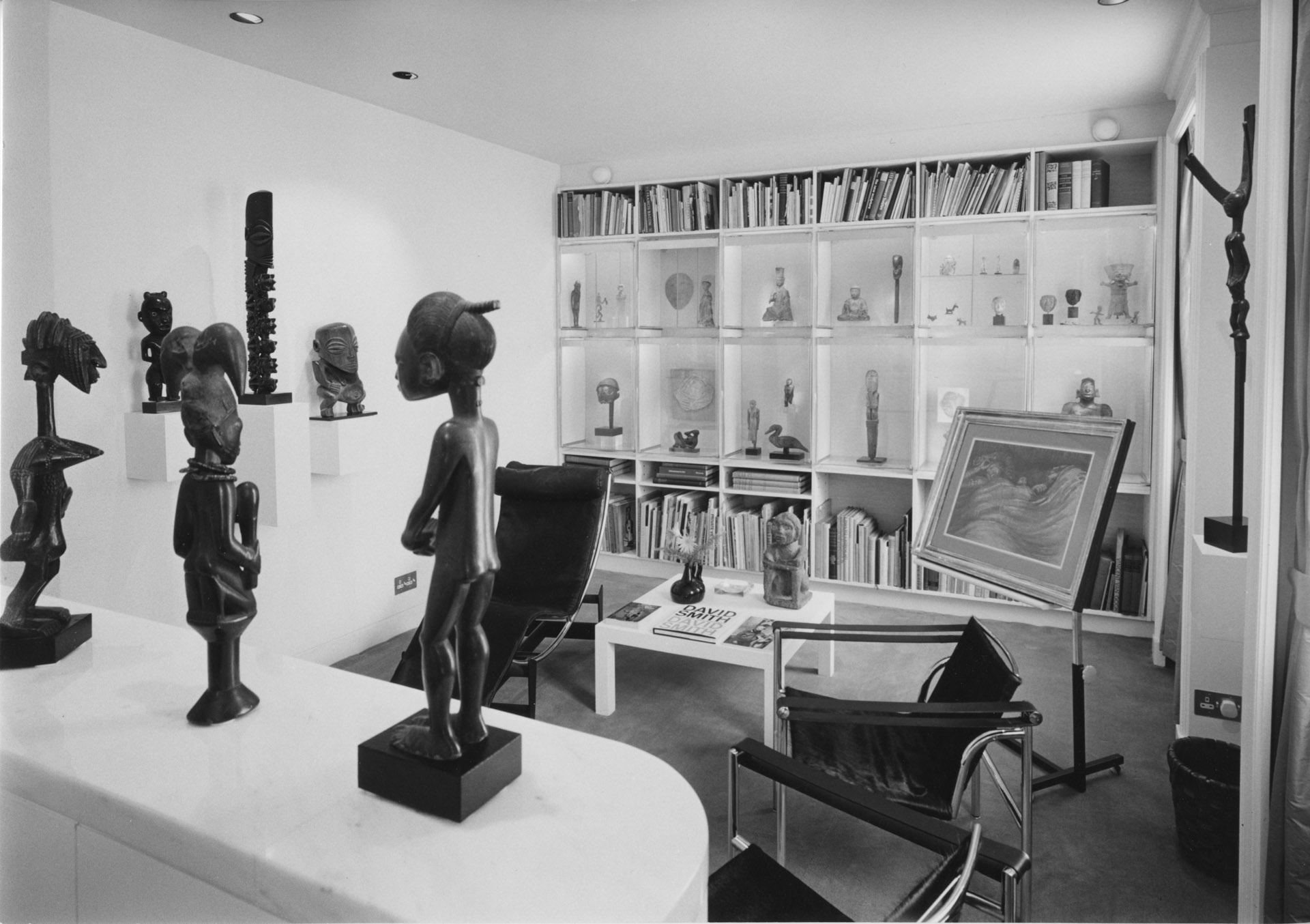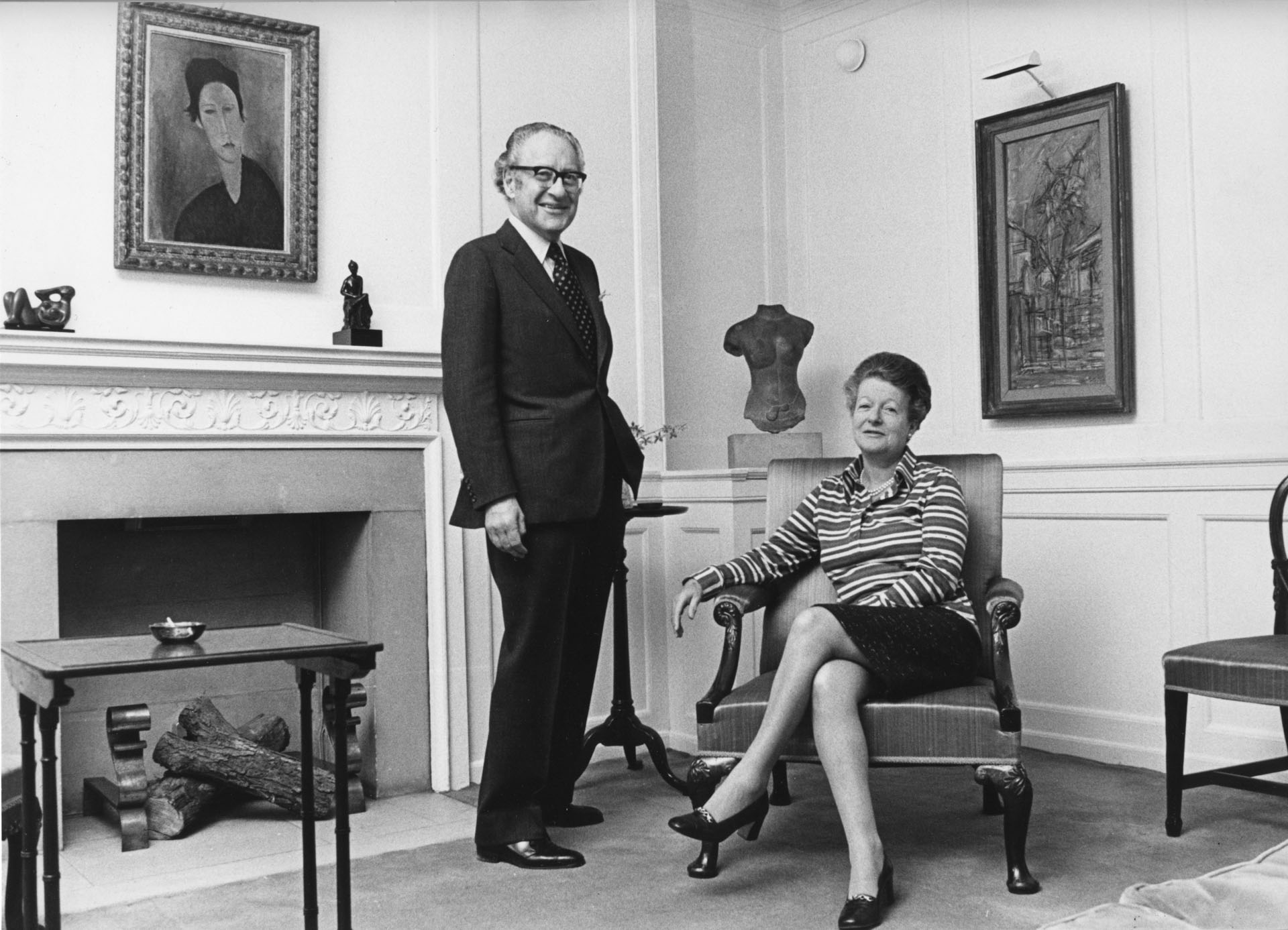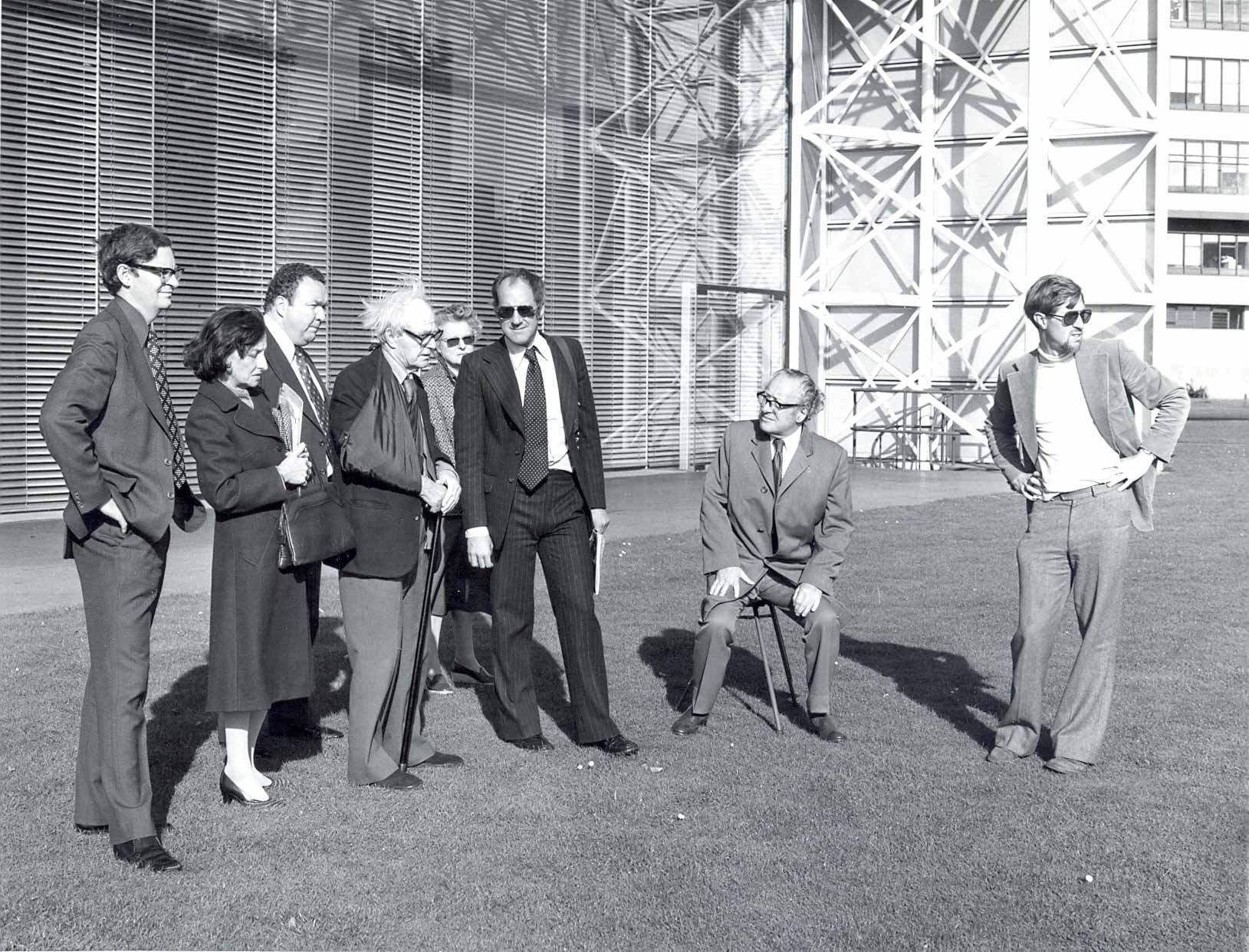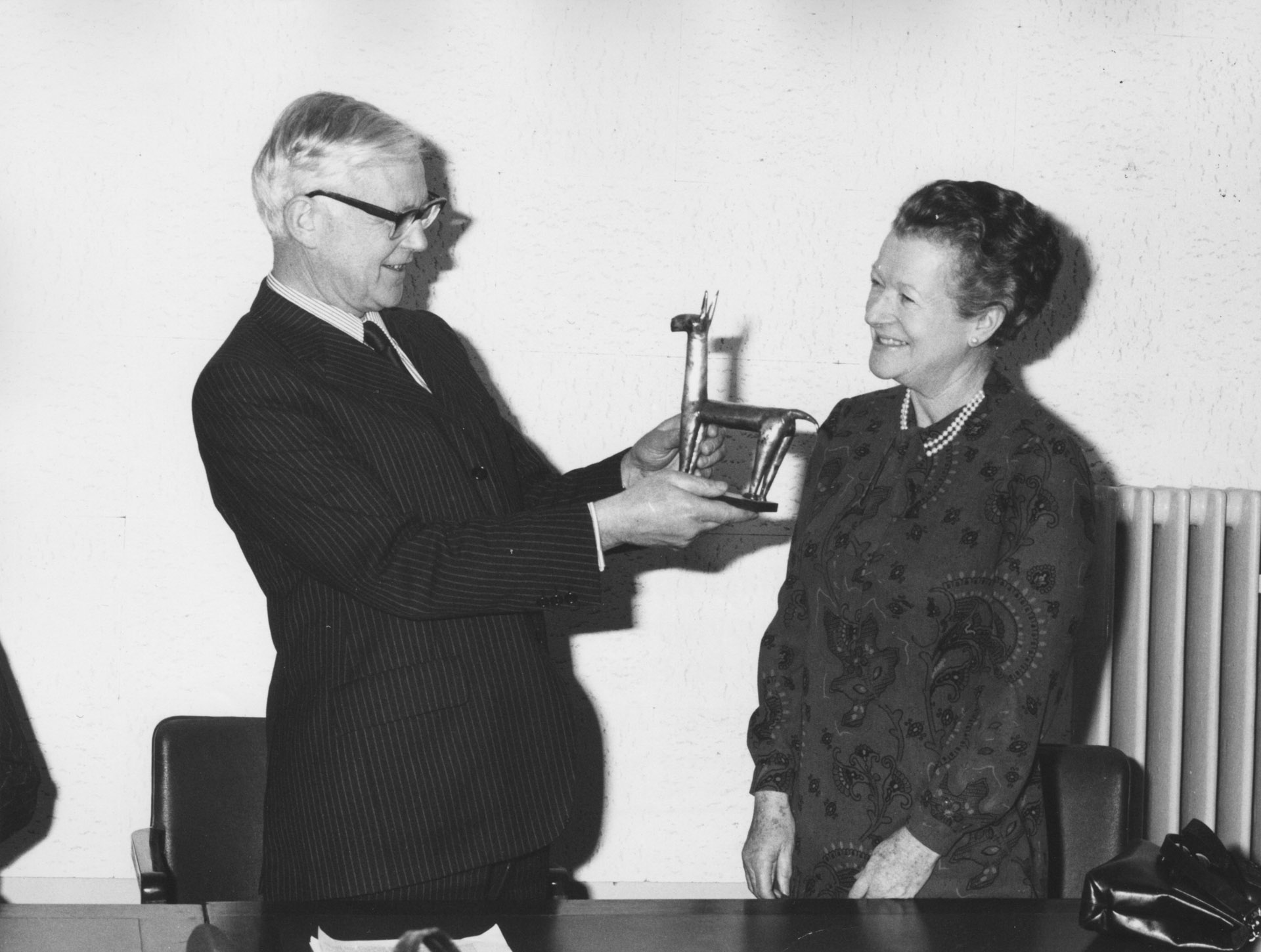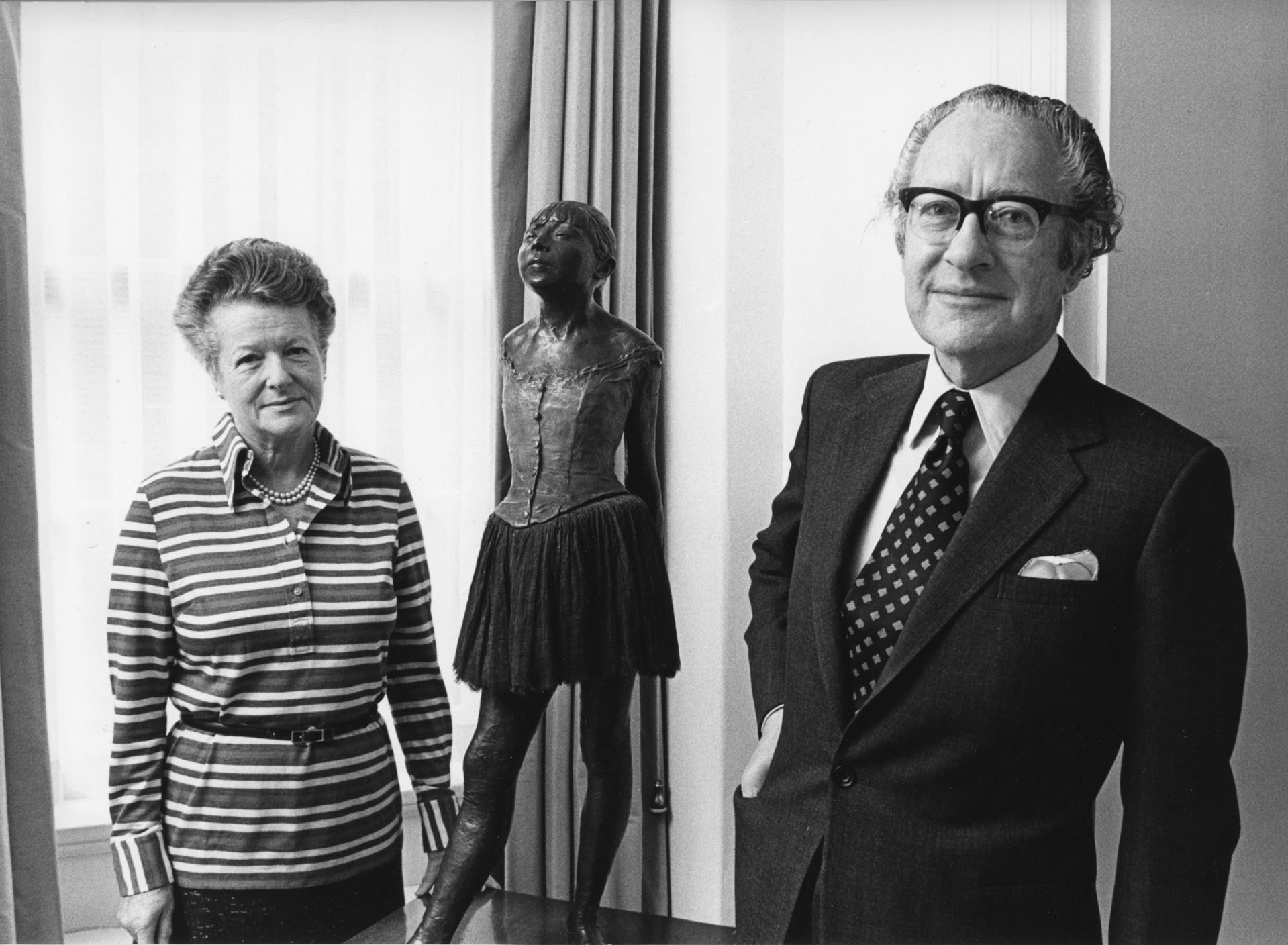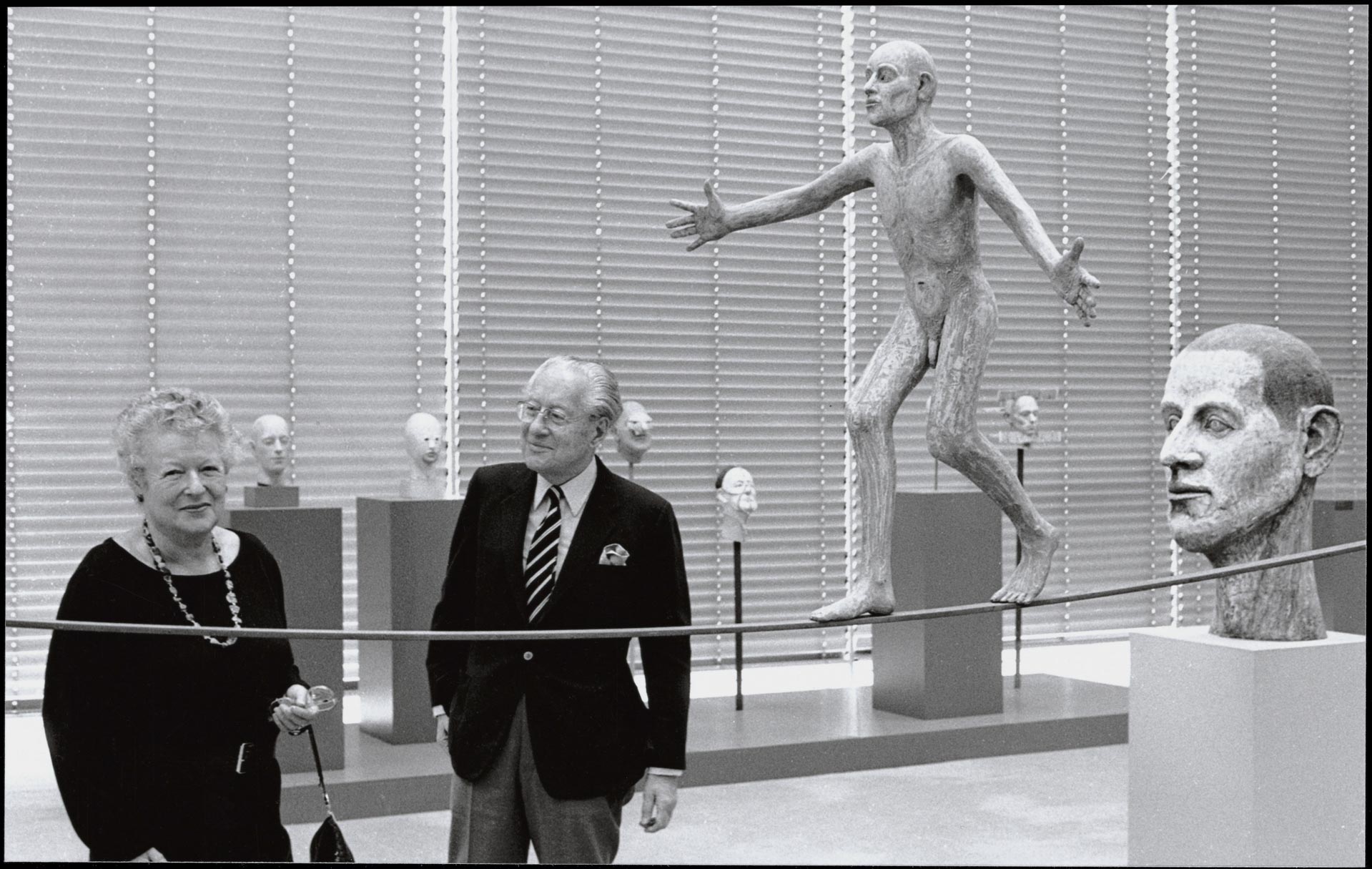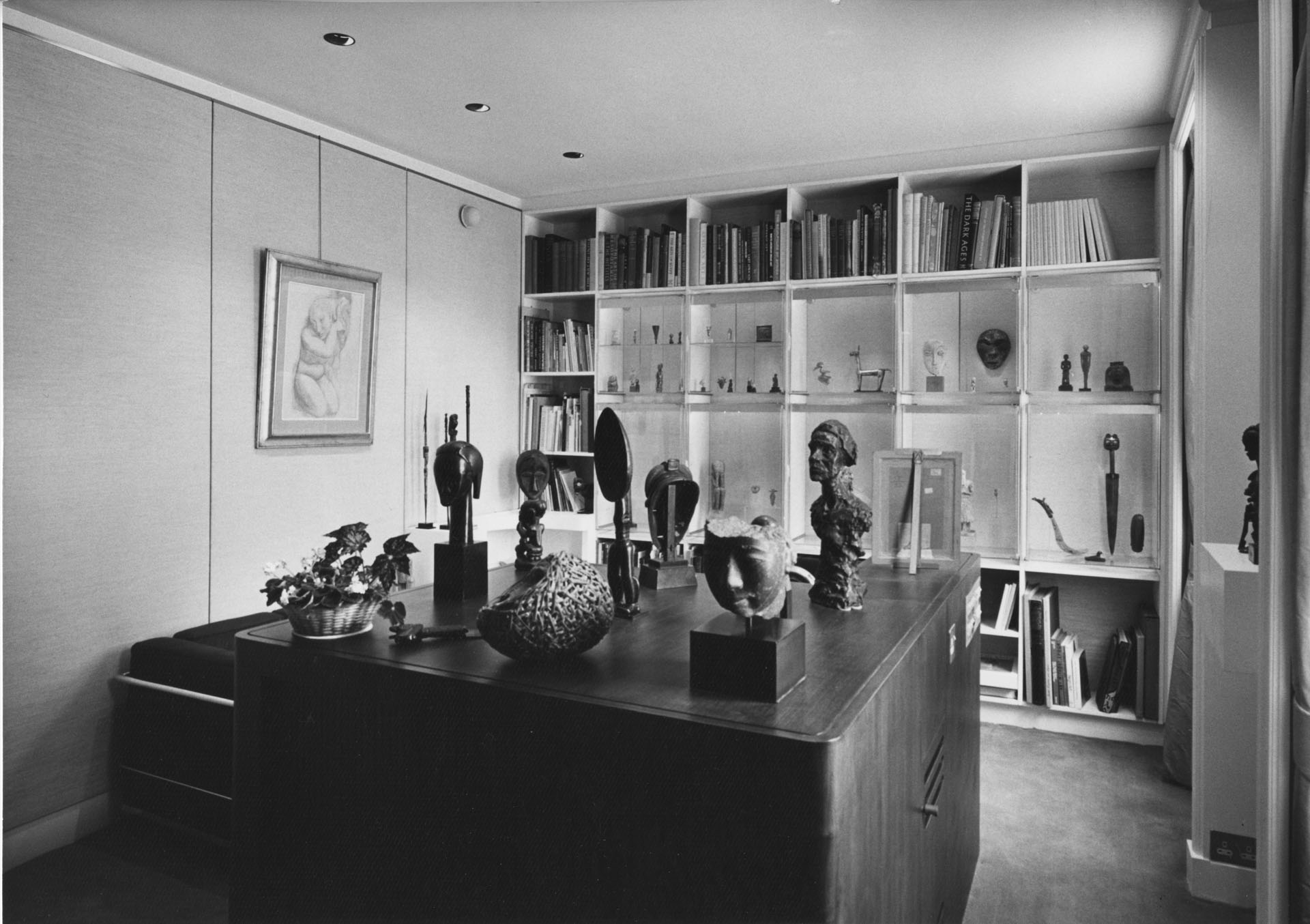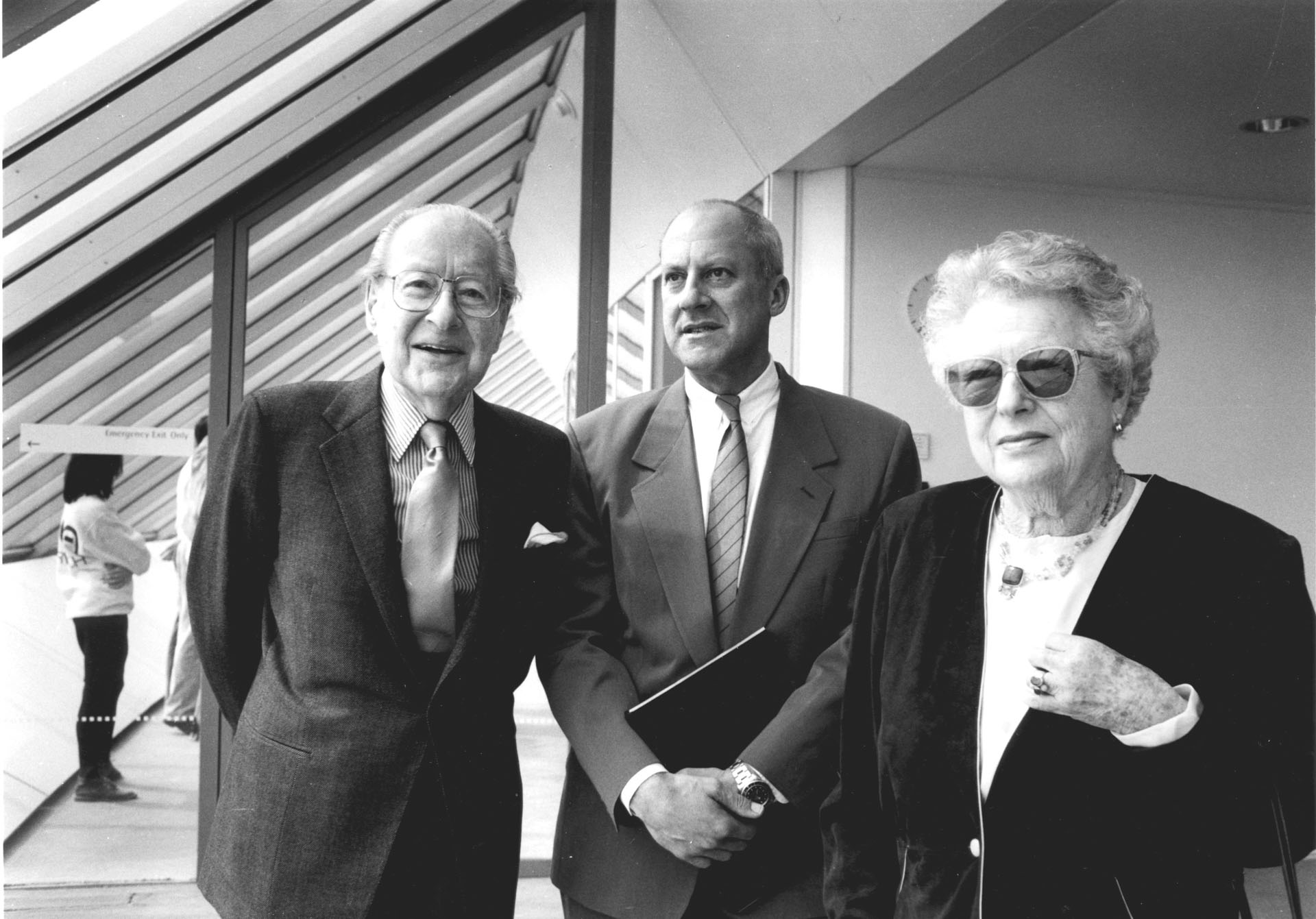 You might be interested in