The Terrace cafe takeaway and Sainsbury Centre shop are now open. Enjoy takeaway coffee and cakes on a stroll around the Sculpture Park or sit outside in our sunny outdoor seating area. The collection and exhibition spaces reopen on 18 May. Contact scva@uea.ac.uk for any enquiries.
Opening times
Exhibitions & collections reopen 18 May
Tuesday – Friday 9am-6pm (Exhibitions 9.30am-6pm)
Saturday – Sunday 10am-5pm (Exhibitions 10am-5pm)
Closed Mondays, including bank holidays
Exhibition tickets must be pre-booked before arrival
Entry
Free admission – some
exhibitions and events will
be charged separately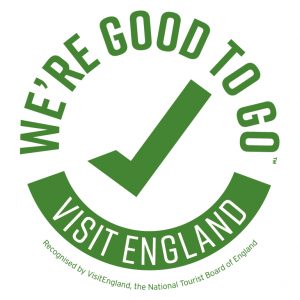 Your visit
What do I do on arrival at the Sainsbury Centre?
The collection and exhibition spaces reopen on Tuesday 18 May.
Enter using the Gallery entrance, you may need to queue during busy times. Please ensure you are wearing your face covering and use the hand sanitiser station just inside the entrance to the building.
All visitors will need to check in at Gallery Reception for Test and Trace.
If visiting an exhibition, you will be asked for proof of ticket purchase either on your phone or paper copy.
If you are visiting the Sculpture Park, permanent collection, shop or cafes, no ticket is required.
We have implemented one-way systems in the main areas of the building, including the galleries, and there is signage to guide you around. Feel free to ask staff any questions you may have.
No cloakroom or lockers will be available for coats or bags.
Will I be able to visit free public areas such as the gallery shop, permanent collection and sculpture park?
Yes, all visitors will just need to check in at Gallery Reception to confirm their arrival.
Permanent Collection – Opens 18 May
No ticket is required for entry to the permanent collection.
You will be required to wear a face covering, unless you are medically exempt.
Photographs can be taken in the Sainsbury Centre Collection without flash. Please ask at reception for guidance around our special exhibitions.
No tours will be available at this current time.
Gallery Shop – Open now
The Gallery shop is fully stocked and open for purchases.
You will be required to wear a face covering, unless you are medically exempt.
There will be a Perspex screen around the area where you pay in the shop for both staff and visitor safety.
Payment is by card and mobile only. Contactless payments are preferred when purchasing tickets and items from the shop.
Sculpture Park
Our sculpture park remains open for all to enjoy during daylight hours.
Please respect social distancing guidelines.
No tickets or access to the Sainsbury Centre building is required.
A free trail map is available to download here.
Will the toilets be open and where are these located?
Toilets are available throughout the Centre, and are cleaned before opening and throughout the day.
Baby changing facilities are located in the toilets near the Modern Life Café.
Please be mindful of others and respect social distancing in the toilets.
Please ensure you wash hands thoroughly and make use of the hand sanitiser.
Exhibitions have recommended toilets to use near to the galleries. All other visitors will have access to the toilets inside the building to the left of the entrance doors.
There is a Changing Places toilet on campus in the UEA Science Building, less than 5 minutes from the Centre. More information here.
What safety measures have been put in place for exhibitions?
Bill Brandt | Henry Moore – Opens 18 May
Enter via the Gallery reception entrance clearly signed.
Please do not arrive much before your ticket time for exhibitions. You are able to browse the shop or permanent collection and re-queue for entry if you wish.
Once in the gallery, a one-way system has been implemented. Simply follow the floor arrows and directional signage around the exhibition.
You will exit the gallery via the crescent wing exit which leads you back to the car park outside the Centre. We encourage the use of the downstairs toilets.
READ MORE
Getting here
What are the travel options for getting to the Sainsbury Centre?
Sainsbury Centre, University of East Anglia, Norwich, Norfolk, NR4 7TJ
Ride – Bus routes 25 and 26 run from Norwich Train Station and reach the Sainsbury Centre via Norwich City. It is mandatory to wear face coverings on public transport.
Park & Ride – Bus 511 from Costessey Park & Ride Monday- Friday. It is mandatory to wear face coverings on public transport.
Cycle – The Sainsbury Centre and UEA provide secure bike racks within walking distance of our building.
Drive – The Sainsbury Centre has a limited number of free first come, first served parking spaces outside the building. You will need to obtain a parking permit from the Visitor Services desk. If the car park is full, you can use the UEA Central car park free of charge, located off Chancellors Drive. The UEA also offers alternative pay and display parking:
https://uea.ac.uk/about/information-for-visitors/travel-and-transport
Click the map to see a bigger version
Train – Trains from London to Norwich are served by Greater Anglia. You can find out more about tickets and routes from their dedicated page here.
READ MORE
Covid safety
Will I need to wear a face covering in the Sainsbury Centre?
All visitors (except those who are medically exempt) will be required to wear a face covering when inside the building. A list of exemptions is included on the government's website here.
All staff will be wearing appropriate PPE, including face coverings and visors, and there will be a Perspex screen around the Visitor Services desk.
What do I need to do for Test and Trace?
We are using the NHS Covid-19 app. You can scan in independently using your mobile via a QR code.
Non-smartphone users can provide their details to the Visitor Services team.
All visitors will need to check in at gallery reception to confirm that they have scanned in using the app or to provide alternative information for test and trace.
What cleaning and safety procedures are in place?
We have increased the frequency and depth of our cleaning.
A full clean of the Sainsbury Centre will be completed before opening each day.
All high-contact 'touchpoint' areas will be regularly cleaned throughout the day.
Customer facing staff will have their own cleaning kit to ensure 'touch point' areas are kept clean.
Tickets
What do I need tickets for and how can I purchase them?
Everybody including members and those with concessions must purchase or request a ticket online in advance for all exhibitions.
Tickets are timed for each exhibition. If you are booking for multiple exhibitions, please ensure you leave plenty of time between them to re-queue for entry.
Proof of purchase is required on arrival either on a mobile device or paper form.
If you are a member or Exhibition Circle supporter or donor, please log onto our website with your members login and book a ticket free of charge.
If you have an Art Fund, ICOM or Museums Association Card, or are a student at UEA or NUA, please select the appropriate option online and be ready to show the relevant evidence on arrival to the gallery.
Ticket holders who are unable to independently navigate through the galleries may bring one companion with them free. Any Sainsbury Centre Member can bring in two children under 16 for free.
If you do not have access to online facilities to book please call 01603 593199.
No entry tickets are required to visit the permanent collection, gallery shop, Sculpture Park or cafes. No tours are currently available.
Contact: 01603 593199
Box office open Monday – Friday 9am-5pm
Eating & drinking
What food and drink options will be available to visitors?
The Terrace – Now open for takeaway
Our new cafe The Terrace serves a range of hot drinks, quality coffee and cakes/snacks – currently takeaway service only.
Outdoor seating will be available, face coverings must be worn inside the building until you are sat at your table outside. There will be a one-way system in place.
Opening hours are 9am – 4.30pm Tuesday – Friday and 10am – 4pm at weekends. Last orders 30 minutes before closing.
Toilet facilities will be available.
Payment via card or mobile device only please, no cash will be accepted.
Modern Life Cafe – Reopens Tuesday 18 May
Modern Life Cafe will be open 9am-5pm Tuesday – Friday and 10am-5pm Saturday – Sunday.
You are required to wear a face covering in the Modern Life Cafe until you are sat down at your table.
The new cafe menu is table service only. There is socially distanced indoor seating available.
Payment via card or mobile device only please, no cash will be accepted.
The Terrace
Contact: rory.hill@uea.ac.uk
01603 592476
Modern Life Cafe
Contact: hospitality@uea.ac.uk
01603 592477
Groups & schools
Can schools or groups over six people visit the Sainsbury Centre?
Following the latest government guidelines, visitors will only be allowed to visit the Centre in groups of 6 or less (unless you are part of a large family group.)
Unfortunately, we are currently not able to offer group or school visits. No tours will be available at this time.
Access
What access is available at the Sainsbury Centre?
Mezzanine Gallery
The Sainsbury Centre is accessible to disabled visitors including those with limited mobility and those accompanying them, with the exception of the Mezzanine Gallery. 
The Sainsbury Centre is a Grade II* Listed building. Due to restrictions placed on the centre by Norfolk Fire and Rescue Service we regret we are unable to permit any person access to the Mezzanine Gallery who is unable to independently navigate the steep spiral staircase in the event of an evacuation. We apologise for any inconvenience caused.
For those affected by this restriction we are able to offer free alternatives. Please contact us in advance or speak to staff at Reception to take advantage of these options.
Accessible car parking
Four disabled parking spaces are located within a short walk of the building.
Accessible facilities
There is a Changing Places toilet less than 5 minutes away from the Centre in the UEA Science Building, one of our Visitor Services team will be happy to direct you. This is specifically designed for those with complex physical and learning disabilities, providing the right equipment, more space and a safe and clean environment. This is open Monday to Friday, 8am – 8pm. Find out more about the facility here or about the Changing Places campaign here.
Wheelchairs and mobility scooters
Manual wheelchairs can be borrowed from museum information desks on the day of your visit. Class 2 powered wheelchairs and powered mobility scooters are welcome in the building, however due to space restrictions we cannot accommodate Class 3 vehicles.
Can I bring my dog?
Guide dogs, hearing dogs and assistance dogs wearing appropriate tabards are permitted in all galleries. For more information, ask a member of staff – water bowls are available outside our main entrance. Non-assistance dogs are not allowed inside the building.
Carers/Companions
Free complimentary tickets are available to carers/companions. Select the appropriate option when booking online or by call us on our booking line Mon-Fri 9am-5pm.
Blind and visually impaired visitors
We usually offer the below services but have had to temporarily place some limits on this to ensure the safety of our customers, staff and volunteers. These are under constant review so please contact us if these would be of use to you and we will let you know what options are currently available.
The Sainsbury Centre produces large print guides for all special exhibitions – please ask at our information desk for a copy. These are also available in a digital format on the dedicated exhibitions pages on our website.
Audio described tours

A selection of our volunteers are trained to deliver VocalEyes audio described tours of our collections – please contact us if you wish to arrange an audio described visit.
Do you have an induction loop?
No, but we are reviewing all areas of accessibility within the Centre
Lifts
There are two lifts:
A platform lift at Gallery Reception to access the lower galleries, 1, 2 and 3
A service lift to access the west Mezzanine Gallery
The platform lift capacity allows up to 2 wheelchairs with occupants and two accompanying people/carers. The lift opening is 110cm wide.
The Service lift allows one small manual wheelchair only.
Wheelchair access to the Mezzanine Gallery
Please note: Visitors to the Mezzanine Gallery must be able to independently navigate the spiral staircase in the case of an emergency. Further information on Fire Safety
READ MORE
Filming & photography
Can I take photos inside the building?
We permit photography and filming of yourself, friends, family during your visit, as well as displayed objects in most parts of the museum, using hand-held cameras and phones. Please do not touch objects, plinths or cases while taking photographs or film.
We ask that you:
Respect the privacy of those around you, including our staff
Do not touch, damage, or mark the displayed objects
Do not photograph or film any children other than your own, including school groups
Be considerate and respectful of our staff and visitors
Do not use camera stands, tripods, monopods, easels, external flashes, lighting or microphones
Respect conditions of access on the rare occasion that all filming and photography and/or sketching is not permitted within an exhibition
Only use footage or pictures for personal use only and not for commercial gain. This includes posting items on a channel where you are gaining financially from advertising.
Social media
We encourage you to share your personal experience of your visit to the Sainsbury Centre. This may include publishing images on social media platforms. Please remember that you are responsible for making sure that any use you and others make of your images or film on those platforms is consistent with the terms and conditions of use set out here. If you do share images and film online please mention the Sainsbury Centre as the source.
READ MORE