Young Associates
Work with other people aged 16-25 to develop your own arts projects in response to the Sainsbury Centre collections and exhibitions. Our Young Associates work closely with staff to curate public events and exhibitions for the Sainsbury Centre programme, collaborating with contemporary artists and engaging with current issues in art and culture. You can drop into our sessions at any point during the year during term time – no need to book.
Sessions run on Tuesdays, 4.30–6.30pm during term time. 
"It has helped me to re-discover my passion for the arts and has also given me the chance to work in a gallery environment, interact with artists and provided me with hands on practical experience to help further my career aspirations"
Young Associate
Work experience
The Sainsbury Centre runs a week-long work experience programme in July for four students in years 10 and 11. During the week, students work with staff from the Curatorial, Collections Management, Visitor Services, Learning and Marketing teams. Alongside their work experience placements, students complete a Bronze Arts Award.
Applications for Work Experience 2020 are now closed. Future opportunities for placements will be announced in the Autumn.
Portfolio
Portfolio is a series of one-day workshops ideal for GCSE or A-Level students, or anyone wishing to build their portfolio. Participants work directly with an artist to experiment and develop their art practice in a supportive environment. Each one-day course is packed full of activities designed to help stimulate ideas and build confidence. You will have the opportunity to develop your skills working in the galleries, outside and in the studio. This programme runs every year in the Autumn Half Term.
Find out what our current Young Associates have been up to with their latest zine: Young Associates Zine 2019-2020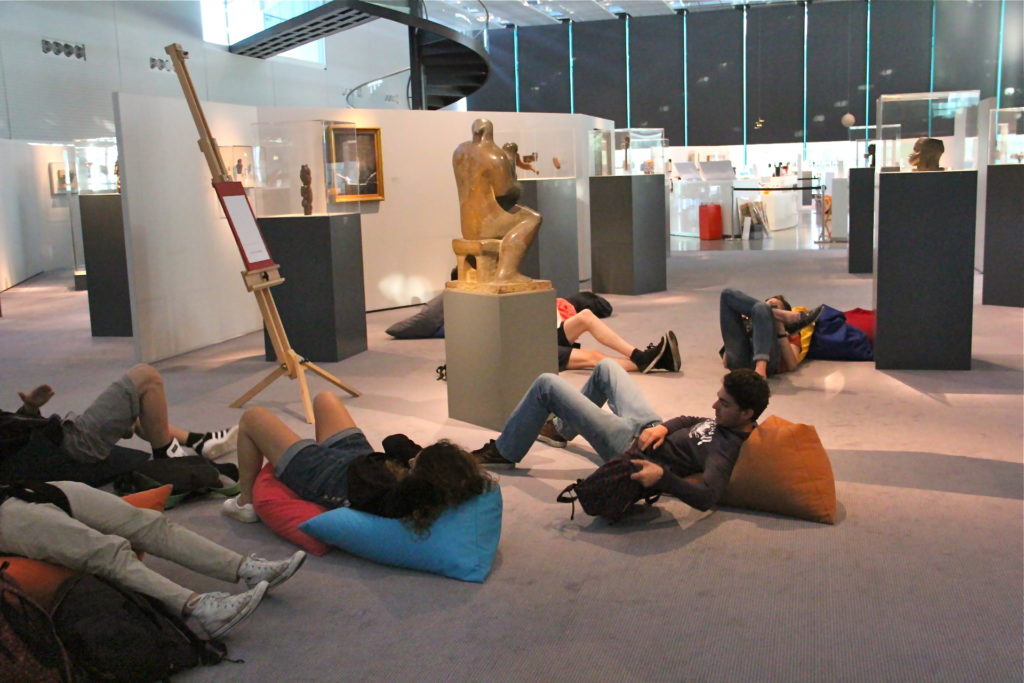 Interested in taking part in the Young Associates programme, work experience or our Portfolio workshops?
Contact Nell at n.croose-myhill@uea.ac.uk
You might be interested in