Young Associates
Please note: Our 2021 Young Associates programme is now fully booked.
Work with other people aged 16-25 to develop your own arts projects in response to the Sainsbury Centre. Try out new ideas, learn new skills, share your work, meet artists and join a network of new collaborators.
Guided by artist Anna Brass, sessions will draw on digital, art historical and counter-cultural practices, and will use the Sainsbury Centre Collections as a starting point for creative projects.
Over ten weeks, we will be thinking about shrinking spaces, expanding edges, domestic objects and parallel dimensions…
Dates:
Tuesday 2 February
Tuesday 9 February
Tuesday 16 February
Tuesday 23 February
Tuesday 2 March
Tuesday 9 March
Tuesday 16 March
Tuesday 23 March
Tuesday 27 April
Sessions run on Tuesdays, 4.30–6pm.
Young Associates is free to attend. All sessions will take place online. You will have the chance to develop your own creative project in response to the Sainsbury Centre, working as a group and independently. Workshops will involve artist-led activities as well as time develop your own work with the support of artist Anna Brass and Sainsbury Centre staff.
This would suit you if: You are curious, want to learn new creative skills and approaches, have ideas and would love to bring them to life, enjoy making and being creative and are always in search of inspiration…
To sign up, email Nell n.croose-myhill@uea.ac.uk
"It has helped me to re-discover my passion for the arts and has also given me the chance to work in a gallery environment, interact with artists and provided me with hands on practical experience to help further my career aspirations"
Young Associate
Find out what Young Associates got up to last year with their latest zine: Young Associates Zine 2019-2020
Work experience
The Sainsbury Centre runs a week-long work experience programme in July for four students in years 10 and 11. During the week, students work with staff from the Curatorial, Collections Management, Visitor Services, Learning and Marketing teams. Alongside their work experience placements, students complete a Bronze Arts Award.
Future opportunities for placements will be announced in Spring 2021.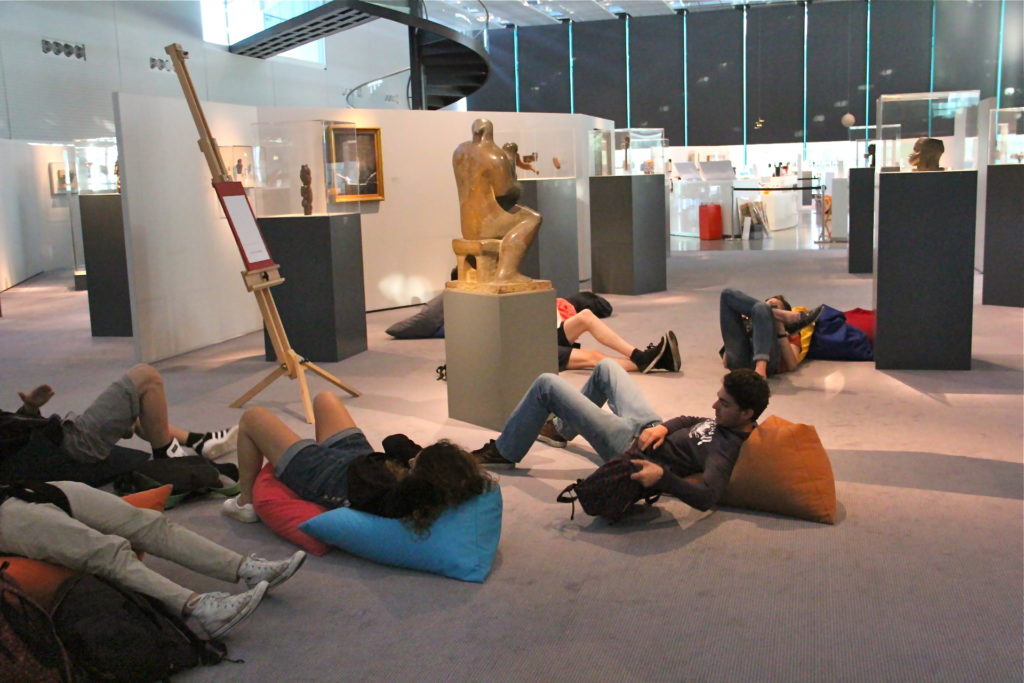 Interested in taking part in the Young Associates programme, work experience or our Portfolio workshops?
Contact Nell at n.croose-myhill@uea.ac.uk
You might be interested in