Young Associates
Please note: Our 2021 Young Associates programme is now fully booked.
Work with other people aged 16-25 to develop your own arts projects in response to the Sainsbury Centre. Try out new ideas, learn new skills, share your work, meet artists and join a network of new collaborators.
Young Associates is free to attend. All sessions take place online. You will have the chance to develop your own creative project in response to the Sainsbury Centre, working as a group and independently. Workshops will involve artist-led activities as well as time develop your own work with the support of artist Anna Brass and Sainsbury Centre staff.
This would suit you if: You are curious, want to learn new creative skills and approaches, have ideas and would love to bring them to life, enjoy making and being creative and are always in search of inspiration…
What we've been up to this year
Guided by artist Anna Brass, Young Associates have explored digital, art historical and counter-cultural practices, and have used the Sainsbury Centre Collections as a starting point for creative projects.
As we were not able to be at the Sainsbury Centre in person, Young Associates explored alternative approaches to looking at and experiencing art from afar, thinking about shrinking spaces, expanding edges, domestic objects and parallel dimensions…
We thought about the parallels between the internet and the Sainsbury Collection display and asked: 'how do museums communicate ideas of time?' to look at ways artists and art museums collapse or expand histories to make connections or associations across different periods.
We've developed strategies to collaborate on creative projects online: we've made films together, written epic poems in the chat box on Zoom, scripted radio plays, made collaborative collages, clay sculptures, gifs and poster exhibitions…
In May, after a year of collaborating online, the group finally met at the Sainsbury Centre, where they applied their creative and critical approaches to stage an exhibition of the work they had made. The pop-up display titled 'it is ex p a n d i n g' used large cardboard constructions to display drawings, prints and photographs, whilst clay pieces were shown on plinths and hanging mobiles intervened in the fabric of the building itself.
Find out more
Hear Young Associates talk about their project on BBC Radio Norfolk. For more information, email Nell Croose Myhill or look us up on Instagram @youngassociates.scva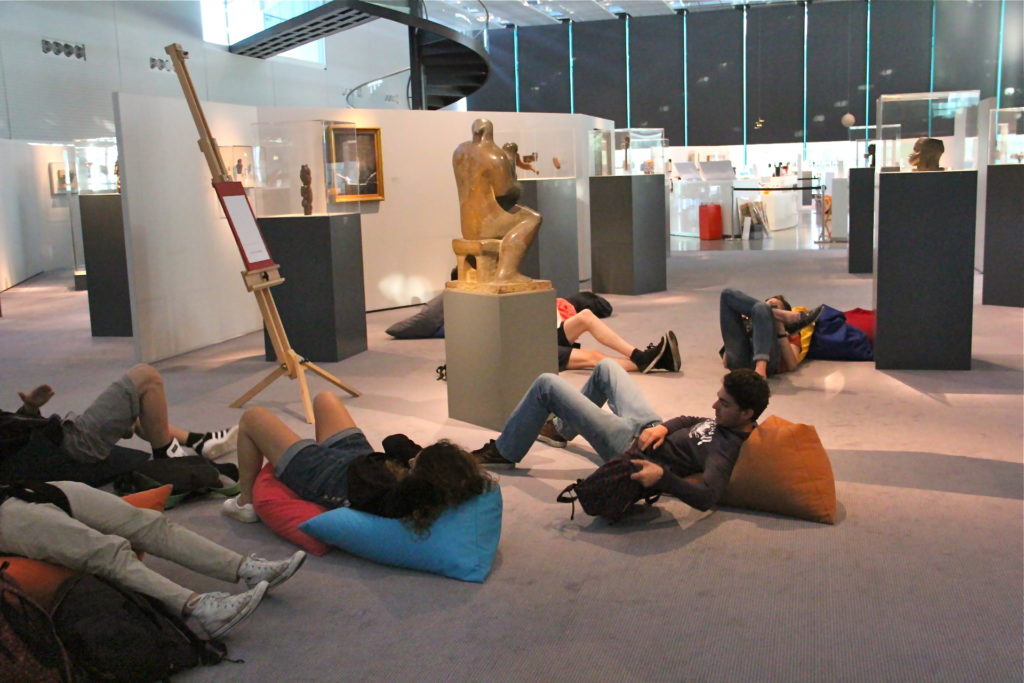 Work Experience
The Sainsbury Centre runs a week-long work experience programme in July for four students in years 10 and 11. During the week, students work with staff from the Curatorial, Collections Management, Visitor Services, Learning and Marketing teams. Alongside their work experience placements, students complete a Bronze Arts Award.
Future opportunities for placements will be announced in Spring 2022.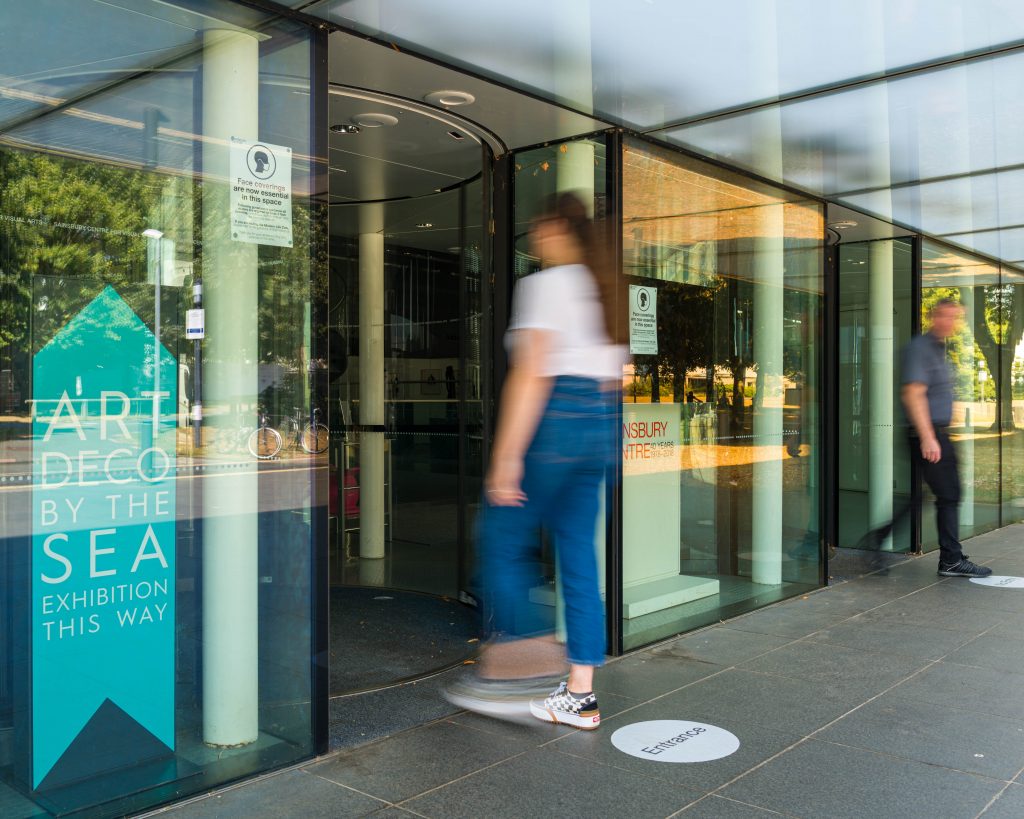 You might be interested in