About Us
The Sainsbury Centre is one of the most prominent university art galleries in Britain, and a major national centre for the study and presentation of art.
We house the extraordinary art collection of Robert and Lisa Sainsbury, as well as the Anderson Collection of Art Nouveau and the University's Abstract and Constructivist Collection.
Alongside these permanent collections, we host a range of temporary exhibitions, with our new galleries providing the largest climate-controlled exhibition space in Eastern England. We also offer an award-winning learning programme of gallery talks, lectures and art workshops.
University of East Anglia and the Sainsbury Centre
The Sainsbury Centre itself houses the university's School of Art History and World Art Studies and the Sainsbury Research Unit for the Arts of Oceania, Africa and the Americas.
The Centre also houses The Sainsbury Institute for Art, bringing together the activities and expertise of the Sainsbury Centre, the Sainsbury Institute for the Study of Japanese Arts and Cultures, and World Art Studies and South Asian Decorative Arts and Crafts Collection Trust.
Charity number
The University of East Anglia was formed by Royal Charter and is registered at Companies House under number RC000651. The University is an exempt charity regulated by the Office for Students.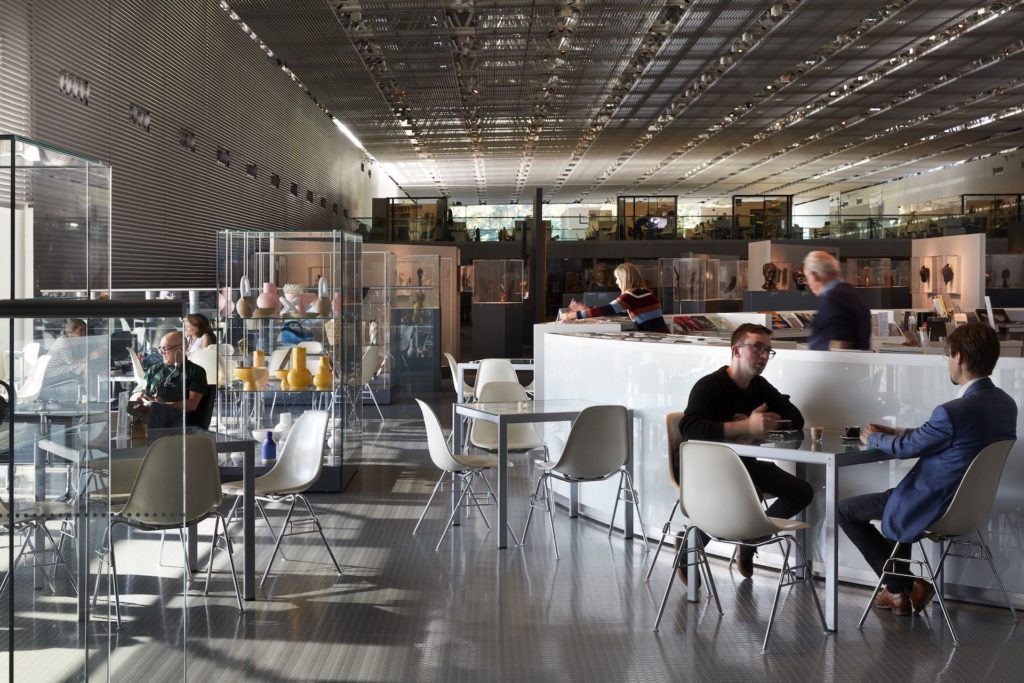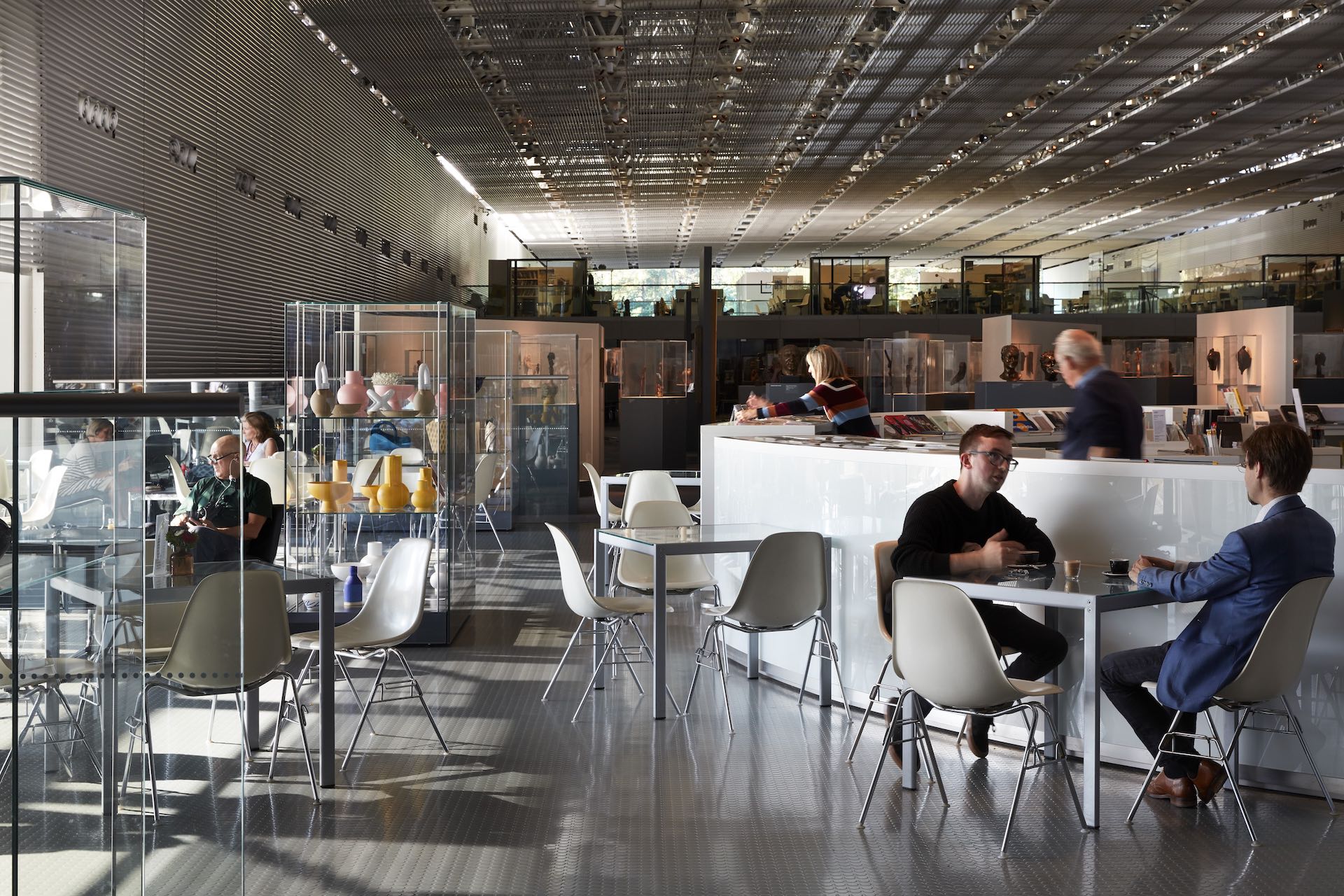 The Team
Director
Jago Cooper
Jago Cooper is Director of the Sainsbury Centre for Visual Arts and Professor of Art and Archaeology at UEA. For more than twenty years Jago has worked for and with museums, cultural ministries, technology companies, and heritage organisations around the world to explore and communicate aspects of the great human story. His books and publications provide innovative perspectives on cultural experience and interpretation of material expression. His research has ranged broadly across universal questions facing global society including climate change, technological revolution, colonial encounters and social innovation. In addition to his academic publications and papers, Jago has always worked hard to engage a broader public audience with his research interests creating exhibitions, digital platforms and broadcast media including writing and presenting more than a dozen documentaries for the BBC.
After a decade working for the British Museum as the Head of the Americas, Jago joined the Sainsbury Centre for Visual Arts at UEA in 2021. The Sainsbury Centre is a genre-defying art museum with world-class collections ranging from Jomon ceramics to Giacometti bronzes with bold acquisitions continually being made to intrigue, inform and inspire new audiences. The Sainsbury Centre is the perfect place for Jago's interests and experiences as it is a universal museum of human expression with a unique perspective in how art can foster cultural dialogue and (ex)change.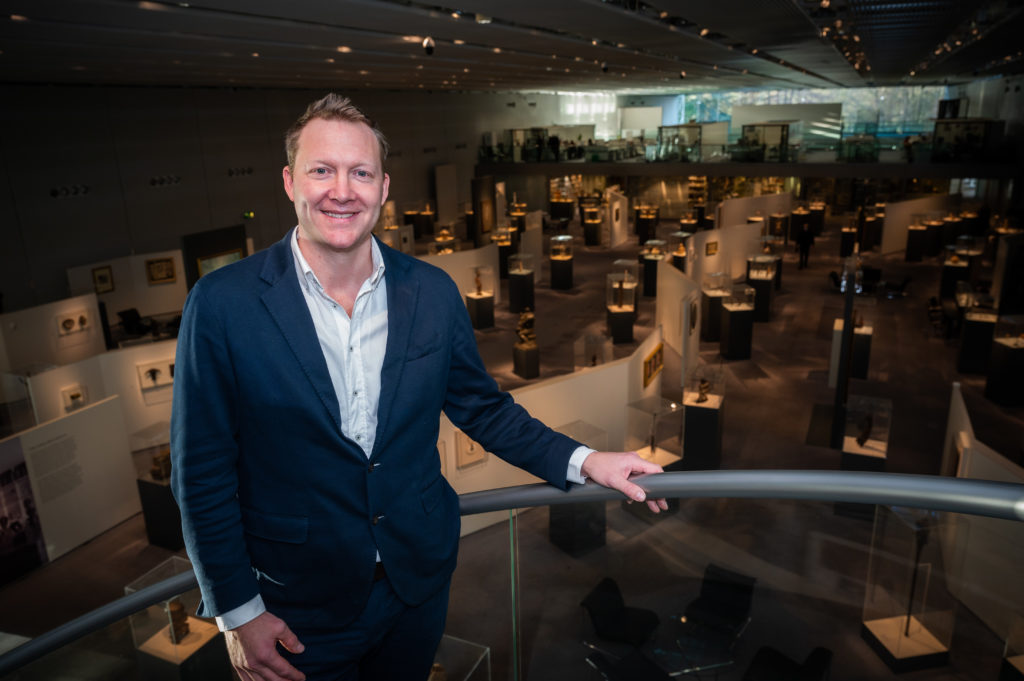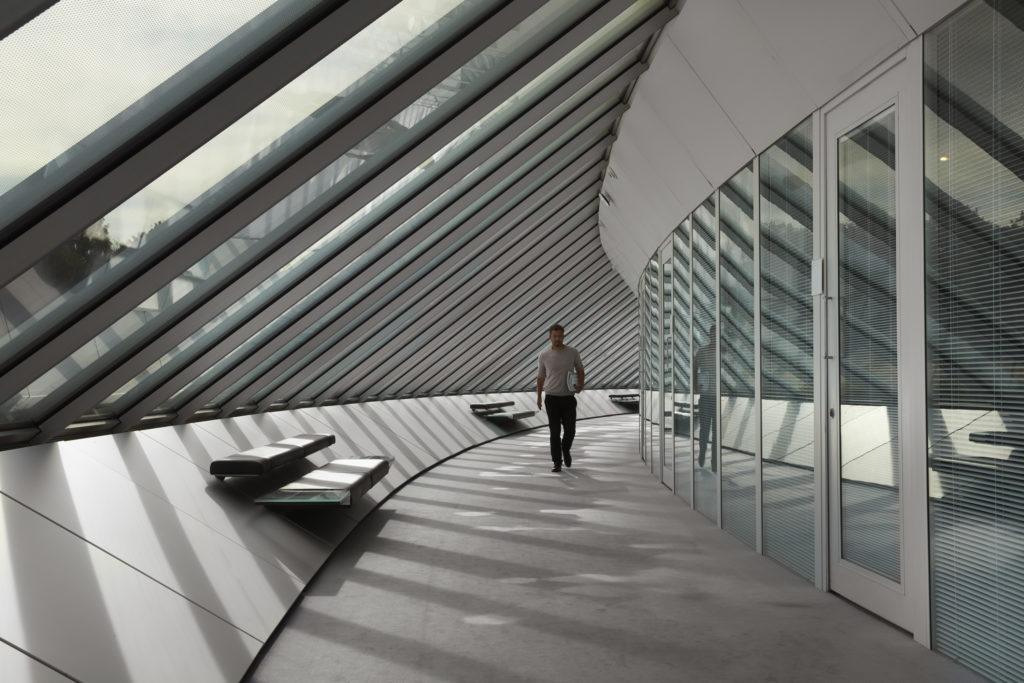 Our governance
The Sainsbury Centre is governed by the Sainsbury Centre Board, a sub-committee of The UEA Council – the University's overall governing body.
The Sainsbury Centre Board meets three times a year and is responsible for setting overall policy and strategy and for ensuring resources are in place to deliver the strategic objectives.
Funding
Our funders are:
The Gatsby Charitable Foundation
The Arts and Humanities Research Council
The University of East Anglia
The Sainsbury Centre Endowment Fund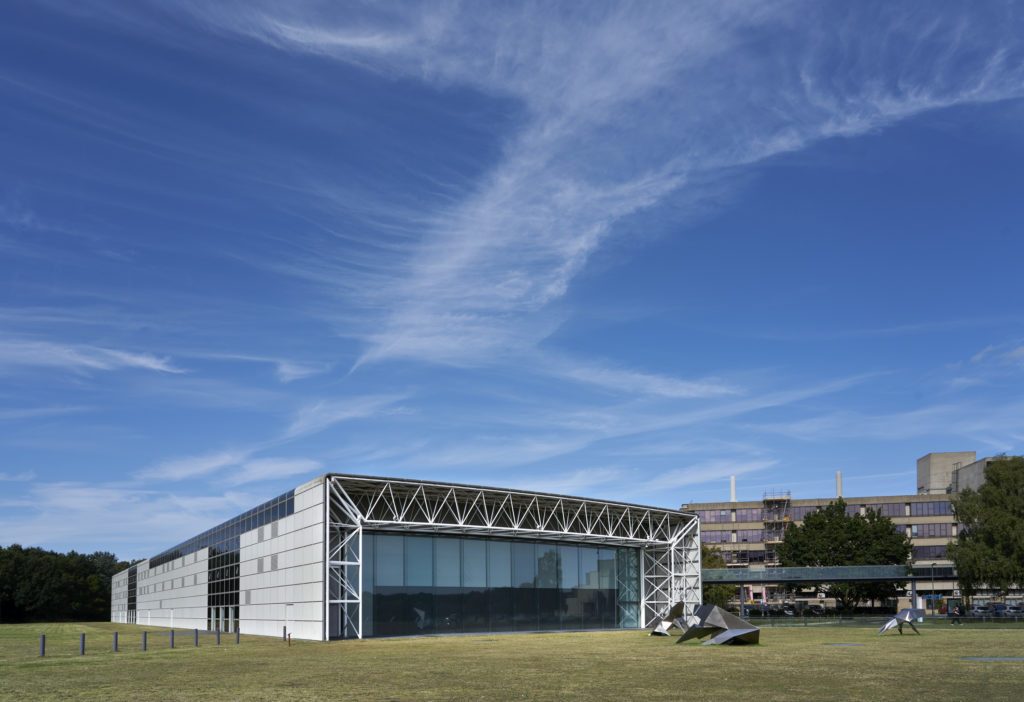 Annual Review
Each year the Centre produces an Annual Review document which is a round-up of the year's work together with a financial statement.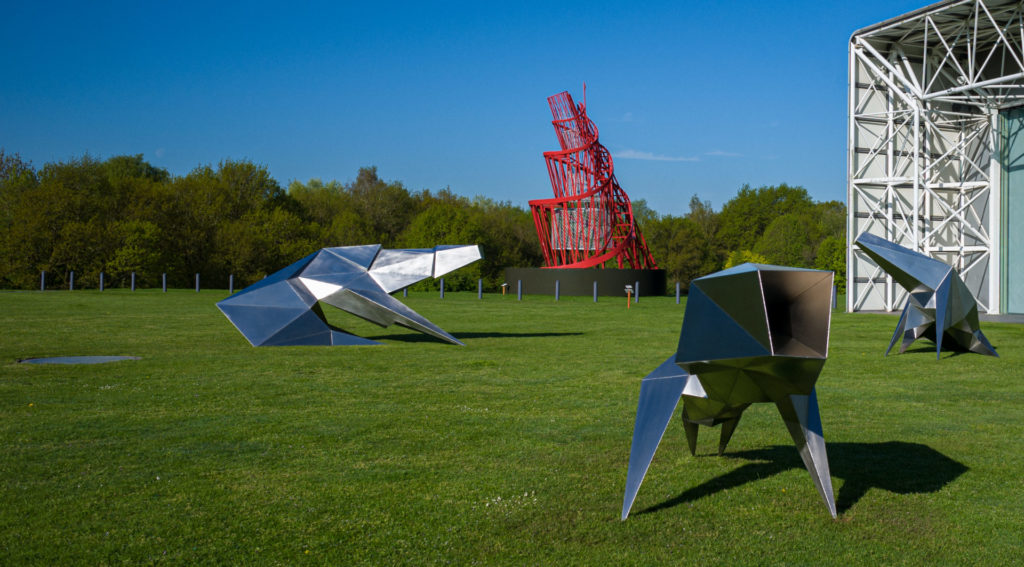 The Board
Dominic Christian (Chair)
Dominic is a member of the Global Executive of Aon.
Prior to this he was co-CEO of Aon Benfield and CEO of Aon UK Limited. He was a Group Board Director of Benfield Group plc, CEO of its International Division and CEO of Benfield Ltd. Dominic began his career in the mid-1980s at specialist broker JK Buckenham, joined broker Greig Fester in 1989 and became a director in 1994. He has spent a significant portion of his career broking retrocession business and, when his colleagues allow, he endeavours to continue to do so.
Dominic is a Director of the Juvenile Diabetes Research Foundation, a Director of The Bermuda Society, Chairman of the Lloyd's Tercentenary Research Foundation and Chairman of the Sainsbury Centre. In 2014 he was honoured to be elected as a Member of the Council of Lloyd's. For 2015/16 he was President of the Insurance Institute of London. He was recently re-elected to the Court of Common Council of The City of London. He leads the Inclusion@Lloyd's Group – a contemporary approach to Diversity and Inclusion being in his view central to future business success. He was recently appointed Chair of ClimateWise.
Dominic holds an Honours Degree in History from the University of East Anglia and an Honorary Doctorate in Civil Law.
His children describe his interests as family, conversation, history, architecture, football, tennis, lakes, cats and over-working. Not all are approved of.
Lady Susan Bacon
Lady Susan Bacon studied sculpture and drawing at City & Guilds School of Art and at the Royal Academy where she won the British Institution Fund prize for sculpture. She teaches Drawing from Literature at the Royal Drawing School, Shoreditch and is a member of their Academic Board.
She is President of Priscilla Bacon Lodge Hospice, Norwich, on the Norwich Cathedral Council and a Governor of Langley School.
She Chairs the Herb Advisory Group for the RHS in London.
Professor Sarah Barrow
Sarah Barrow is Pro-Vice-Chancellor of the Faculty of Arts and Humanities and Professor of Film and Media. Her research is broadly concerned with cinema, politics and cultural policy in Latin America, with a specialism in Peruvian cinema, culture and society. Sarah has experience of leading strategic cultural projects, including collaborations between artists, media-makers and young people. She is currently on the Board of the Norwich Forum Trust, the National Centre for Writing, the New Anglia LEP Culture Board and Threshold Studios, a digital media agency. Sarah was also a member of the Advisory Board of the AHRC strategic project investigating the 'Academic Book of the Future'. Her cross-University brief is Equality, Diversity and Inclusion and she is a founding member of the Vice-Chancellor's Taskforce for Tackling Racism at UEA. As a member of the Sainsbury Centre Board, Sarah is keen to support the Sainsbury Centre team with their mission to provide one of the most prominent university museum and art galleries in the UK, and to develop new opportunities for collaboration with faculty colleagues across the University.
Simon Blakey
Originally a biochemist and management accountant by training, Simon is now Managing Director of Avonmore Developments, a well-known investment firm, set up by Simon and his brother Michael, which specializes in the funding of UK start-up technology firms. Simon is in charge of deal negotiations and ongoing management support of their investments. He also sits on the Investment Committee of the British Business Bank's £100M Angel Co-fund
Simon is a grandson of the original benefactors of the Centre has been on the Sainsbury Centre board since 2000. His own collecting focus is in 20th Century and Contemporary Photography and he is also an Honorary Fellow of the Royal Academy of Music.
Dame Elizabeth Esteve-Coll
Elizabeth Esteve-Coll spent ten years at sea with her husband before returning to the UK and then working as a translator. She then worked as a librarian at Kingston College of Art and later Head of Learning Resources at Kingston before moving to Surrey University to become the University Librarian and then on to the role of Keeper at the National Art Library at the V&A Museum. In 1987 she became Director of the Museum, leaving in 1995 to become Vice-Chancellor of the University of East Anglia, from which post she retired early following diagnosis of MS. Elizabeth was awarded a D.B.E in 1995. She has been a Board member of the Sainsbury Centre for the Visual Arts since 1997.
Sara Foster
Sara Foster has lived in Norfolk for the past 35 years. Her career has been spent in the fine arts. Before coming to live in Norfolk she worked on a fine arts magazine and for a picture dealer in London.
Since moving to Norfolk she has represented Sotheby's in the county since 1988. Became a Trustee of the Norfolk Churches Trust in 2007 and was Chairman from 2012-2015. In 2016 she was appointed as a Deputy Lieutenant of Norfolk.
Peter Hesketh
Peter is CEO of the Gatsby Charitable Foundation and has worked for David Sainsbury since 2002.  He leads a senior and expert team overseeing all the Foundation's grant-making activities across the areas of Plant Science, Neuroscience, UK Technical Education, Africa Programmes and the Arts.  He personally oversees all the Foundation's major capital projects.  As part of his role he holds various Trustee / Directorships of both Sainsbury Plant Science Laboratories and the Sainsbury Wellcome Centre for Brain Circuitry as well as his role as Trustee of the Sainsbury Centre for Visual Arts.
Prior to joining Gatsby, Peter had a twenty-year career in the UK defence sector with BAe Systems, where he held several senior executive posts in IT, engineering, business development, inter-governmental negotiation and international marketing.
Professor Claire Jowitt
Professor Claire Jowitt is the Associate Dean for Research in the Faculty of Arts and Humanities at the University of East Anglia and Professor of English and History. She leads on the development of the Faculty's research culture and oversees its grant bidding, as well as supporting the development of the Faculty's submission for the Research Excellence Framework. She is the Senate's representative on the Sainsbury Centre Board.
She is a cultural historian, interested in how people and artefacts move between cultures and ideas across time. Prior to her appointment at UEA in 2015, she was Professor at the University of Southampton (2012-15) and at Nottingham Trent University (2005-12). She has held fellowships at the Folger, Huntington, Clark, and John Carter Brown Libraries and at the National Maritime Museum and the Moore Institute, has received grants from the AHRC, NERC, British Academy, Modern Humanities Research Association, and the Leverhulme Trust, and has served on a range of boards, trusts, and councils. Currently she is a member of the English Association Higher Education Committee and co Editor of the Association's monograph series, and she serves on the Hakluyt Society Council. On the Sainsbury Board, she helps advise on research development and facilitates research collaborations with the Faculty of Arts and Humanities.
Professor Fiona Lettice
Professor Fiona Lettice is Pro-Vice-Chancellor Research and Innovation at UEA, responsible for developing, communicating and implementing the vision, strategy and policies for research and innovation activities across the university. In this role, she is an ex-officio member of the Sainsbury Centre Board.
Her areas of research and teaching expertise are innovation management and new product development. Fiona is a Fellow of the Higher Education Academy and of the Royal Society for Arts, Manufactures and Commerce (RSA). She is a Board Member for TechEast, National Biofilms Innovation Centre, and Seafood Innovation Fund; a Trustee Board Member for Quadram Institute Bioscience and RADMA and serves on the New Anglia LEP Innovation Board. She is passionate about developing collaboration and partnerships between higher education and a wide range of external organisations for mutual benefit.
Laura McGillivray MBE
Laura McGillivray has served on the board of the Sainsbury Centre for 15 years and is currently chair of the governance sub-committee. She is chair of Council and Pro-Chancellor at the University of East Anglia and a non executive board member and trustee of Norwich Theatre. Laura served Norwich City Council for 14 years as its Chief Executive during which time she took it from underperforming to most improved council of the year. Laura has extensive local government experience having served on the top teams of the City of York Council and Milton Keynes Borough Council. She has led many local government improvement and development team reviews for the Local Government association. Laura's background is in community and economic development, social enterprise and partnership development. Her career spans voluntary organisations and charities, small business development, training and mentoring in inner Liverpool and London, where she worked for Lady Margaret Hall Settlement and the Greater London Enterprise Board. She has an MBA in public sector management from the Institute of Local government Management, University of Birmingham. She was awarded an MBE for services to local government in 2020.
John Talbot
John Talbot has been a senior figure in the British business world for decades. He was Executive Chair of the Johnson Service Group PLC, Chair of English National Ballet and Founding Partner of T.H.M Partners, LLP. He spent much of his career working on the rescue and reconstruction of companies including; The Mirror Group, Leyland DAF and Marconi.
Among his arts activities, he was heavily involved with the Kettle's Yard Art Gallery Committee, University of Cambridge. In 2016, he completed a DPhil at Oxford in Archaeology on East Anglian ancient coinage and published a book on that subject in 2017.
John is a prominent collector of modern and contemporary painting. He has already been a significant supporter of the Sainsbury Centre, lending works to, and sponsoring the exhibition Ken Kiff: the Sequence, in 2018. He has until recently lived in Cambridge, and is currently moving into a new home in Norfolk.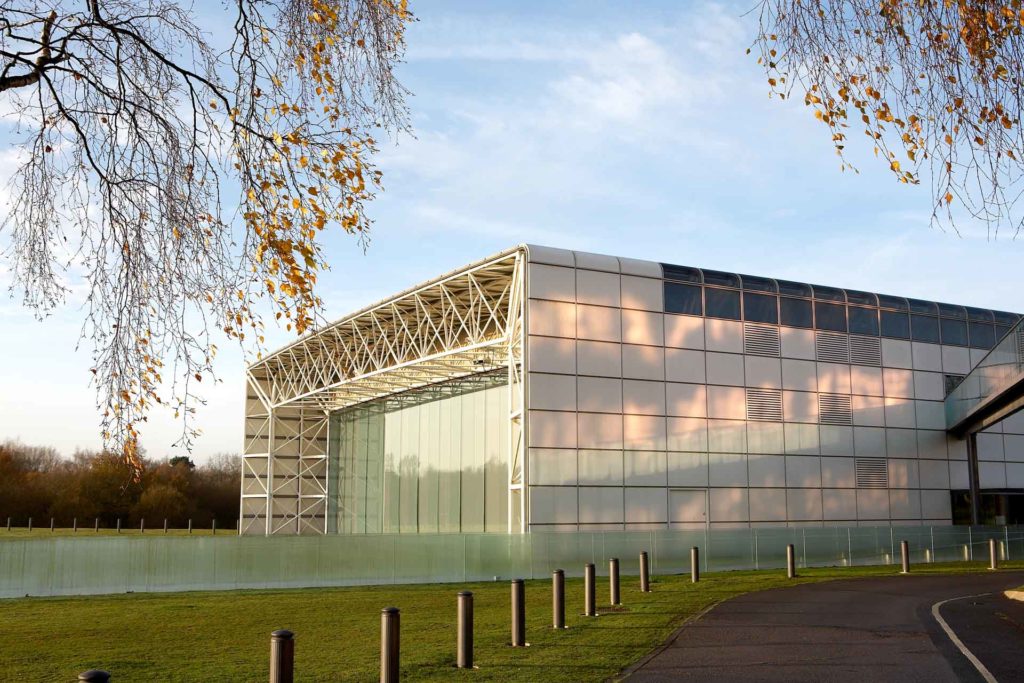 Volunteer with us
The Sainsbury Centre have a dynamic team of volunteer guides whose role is to actively engage visitors with our diverse collections and temporary exhibitions. We provide extensive training and ongoing support including curator talks and walk-throughs for new volunteers, regular meetings and social events.
We are not currently recruiting new volunteers, however details will be posted here when new vacancies arise.
To be added to our volunteering mailing list, contact:
sainsburycentrevolunteering@uea.ac.uk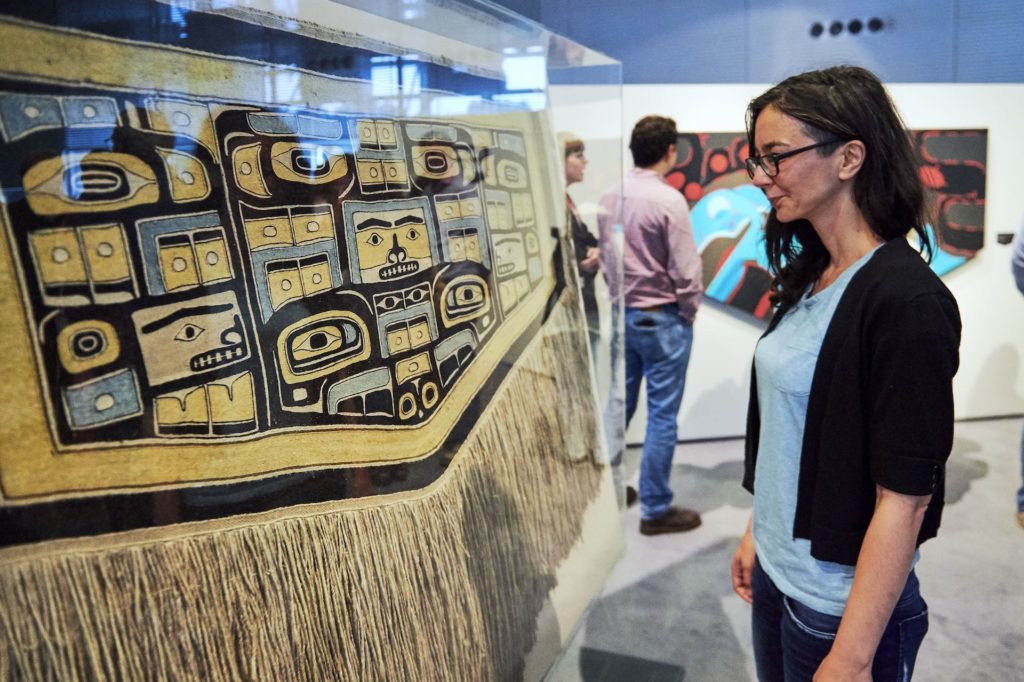 Our history
The Sainsbury Centre was first conceived after Sir Robert and Lady Sainsbury generously gave their art collection to the University of East Anglia in 1973.
A pioneering era of patronage
For over 40 years, Robert and Lisa Sainsbury collected works of art which ranged across time and place. They sought work both from major European artists, as well as art and antiquities from different periods and cultures around the world.
Commissioning Norman Foster
The Sainsburys were equally radical in commissioning the young Norman Foster in 1974 as architect for the new building to house their works. Sir Robert saw Foster's innovative building as the great jewel of the Sainsbury Collection.

Innovative display
When the Sainsbury Centre first opened its doors in 1978, the 'Living Area' space inside that displayed the Sainsbury Collection was also ground-breaking.
It was designed as a place of visual communication. All objects were housed at comfortable eye-level in small groups within free-standing square or rectangular cases to enable 360 viewing.
The Sainsburys did not want a museum but a place where people could view objects closely and to appreciate them in the way they had themselves, in their own home. It is for this reason that the Centre still uses minimal labelling.
Growth and extension
Soon after the building opened, Sir Colin and Lady Anderson donated their collection of Art Nouveau to the University. Originally it was displayed on the East Mezzanine, and it continues to be shown in temporary exhibition spaces from time to time.
The University's Abstract and Constructivist Collection also moved to the Sainsbury Centre and in a similar way, is shown in the temporary exhibition galleries every few years.
By the late 1980s the collections and staff had outgrown the original building. Foster + Partners designed the Crescent Wing, which opened in 1991, to offer new office, exhibition and technical spaces.
Education and research
The Sainsbury Centre was designed from the start to house the University's department of art history (later adding World Art Studies to its name). Research activity grew around the collections.
In 1984, the Sainsbury Research Unit for the Arts of Africa, Oceania and the Americas (SRU) was founded. In 1999 the Sainsburys also helped to fund the Sainsbury Institute for the Study of Japanese Arts and Cultures (SISJAC).
From the early 1990s the Sainsbury Centre began to establish a regional reputation as a centre for learning both for the University and a wider public of all ages.
Further expansion
In the last decade the centre has undergone two further extensions. The first, which opened in May 2006, linked the 1978 and 1991 buildings internally and added a bigger shop, an education studio and Link gallery spaces.
The most recent refurbishment in 2013-14, has made better use of building's space again. The new lower galleries give the Sainsbury Centre the largest climate-controlled exhibition spaces in Eastern England.
The future
Lady Lisa Sainsbury's death in February 2014 marks the end of a pioneering era of artistic patronage. However, in the context of a world class University and with the Sainsbury family's continued support, we can ensure that the Sainsbury Centre thrives long into the future.
READ MORE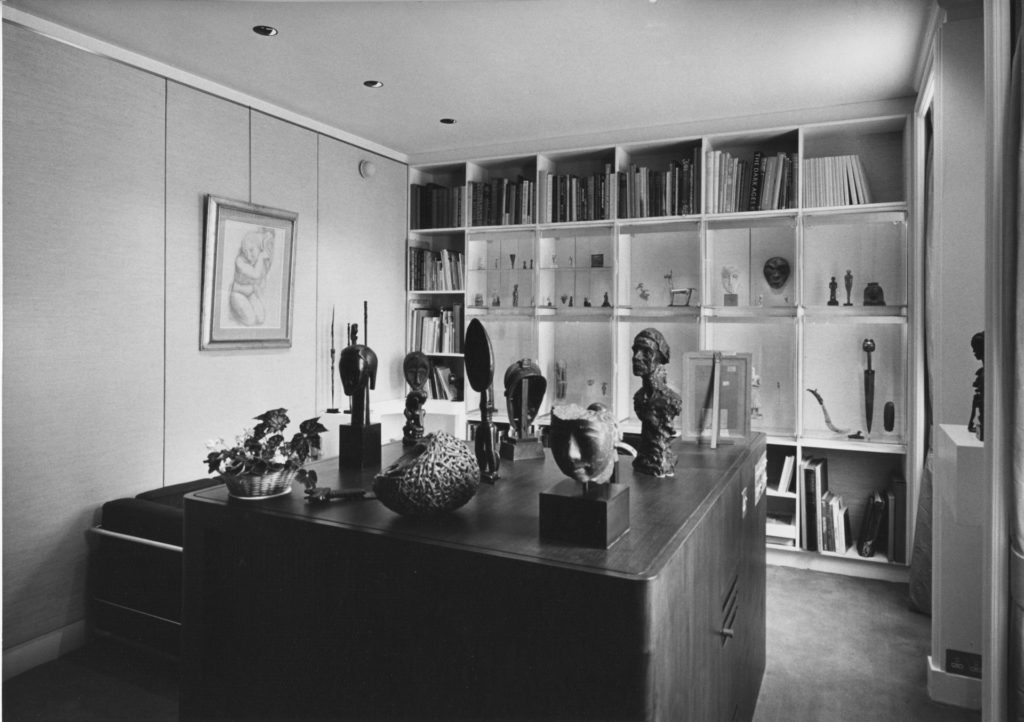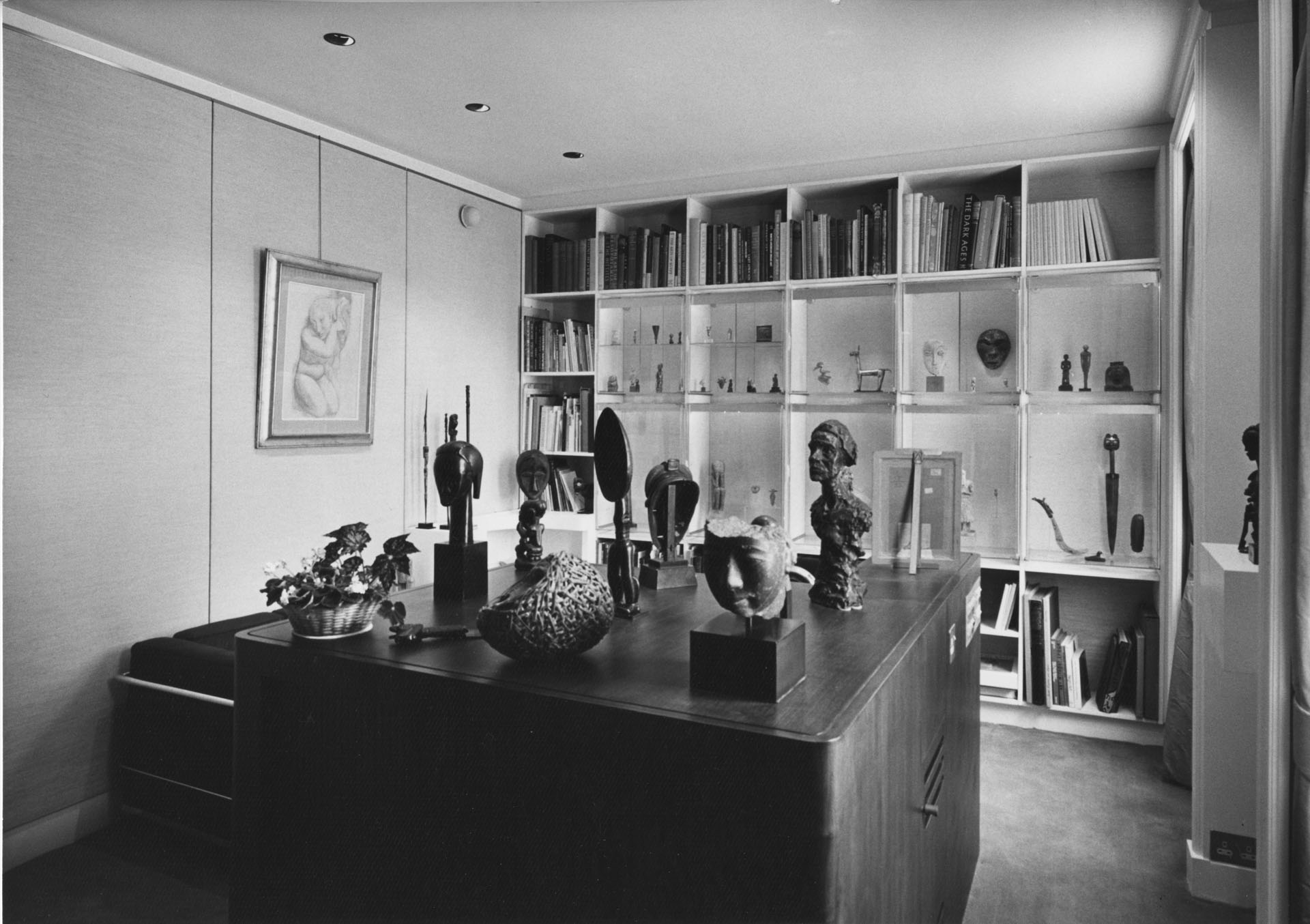 Our collection
The Sainsbury Centre Collection represents some of the most remarkable works of art assembled in the UK alongside over 1400 items from across the globe spanning 5000 years, with artefacts from prehistory through to the late 20th century. The collection also includes a signifiant group of 20th century studio ceramics.
Take a closer look at some of the highlights in our collection as seen through the eyes of artists, writers, architects, fashion designers, curators and collectors including Edmund De Waal, Norman Foster, Margaret Howell, Dr Arapata Hakiwai, Julia Blackburn, Greta Arwas, Rose Hilton, Mizutori, Mami and David Attenborough.

The Robert and Lisa Sainsbury Collection
Sir Robert Sainsbury started collecting art around 1929. His first major purchase was a bronze head of 'Baby Asleep', from Jacob Epstein. Sir Robert talked about his passion for collecting being like an artistic instinct, with a 'gut feeling' guiding his choices.
When Robert married Lisa van den Bergh in 1937, art collecting became a joint venture. The couple enjoyed building friendships with individual artists, often collecting their early works.
The Sainsburys always remained fiercely independent in choices and would never buy something for its value or fashion.
Why the collection is of international importance
The Robert and Lisa Sainsbury Collection is one of the few intact modernist collections of the 20th century. The collection contains many seminal works of European modern art, by major artists such as Pablo Picasso, Edgar Degas, Francis Bacon, Jacob Epstein, Henry Moore, Alberto Giacometti and Amedeo Modigliani.
The Sainsburys also collected many artefacts from cultures around the world, at a time when successive art movements also began to engage with works of art from beyond Europe.
This 'world art', largely from Africa, Oceania and the Americas, was previously (and unfairly) labelled as 'tribal' or 'primitive art'. Sir Robert increasingly saw such works as of equal status to European art, reflected in how the collection is displayed today.
From 1973 to 2006
In 1973 Sir Robert and Lisa Sainsbury donated their collection to the University of East Anglia and their son David funded the building to display it on the campus.
From that date, the collection continued to grow. After Sir Robert died in April 2000, Lady Sainsbury continued to acquire pieces, particularly Japanese antiquities, up until 2006 when she ceased to collect.
Lisa Sainsbury Ceramics Collection
Lisa Sainsbury's collection of modern pots began in the 1950s, when she and Sir Robert first purchased work by Lucie Rie.
The Sainsbury's friendship with Rie led them to the work by Hans Coper, with Sir Robert seeing his works as "sculptures". The Sainsbury Centre now holds the largest public collection of Coper ceramics, many donated by his widow after his death in 1981.
The collection also includes pieces by Rie's and Coper's contemporaries such as Bernard Leach and Shoji Hamada. Other artists represented include; James Tower, Ewen Henderson, Claudi Casanovas, Rupert Spira, Jennifer Lee, Julian Stair, Sara Radstone, Gabrielle Koch and Ian Godfrey.
The Anderson Collection of Art Nouveau (not on show)
Sir Colin and Lady Anderson were among the first British collectors of Art Nouveau. The first pieces were bought in 1960, the last in 1971. They were particularly drawn to exquisitely coloured pieces that epitomised the style with whiplash curves, botanical lines and floral motifs.
The collection comprises of 200 works and encompasses examples of European and American Art Nouveau from about 1890 to 1905, and includes furniture, glass, ceramics, metalwork, jewellery and graphics.
The collection includes pieces by leading exponents of Art Nouveau such as Louis Comfort Tiffany, Emile Gallé and René Lalique, and significantly, other anonymous commercial pieces, giving the collection a wonderfully individual character and offers an opportunity for an exploration of Art Nouveau as both design and manufacture.
The Abstract and Constructivist Collection (not on show)
This collection focuses on the non-objective, constructive and concrete art movements of the 20th century and related fields of design and architecture.
The collection comprises over 400 works. These includes furniture, architectural models as well as paintings, sculpture, reliefs, multiples, and works on paper.
Due to its unique focus, the collection is now of national importance.
History
In 1968, the University decided to form a collection of 20th century art on a theme that reflected the utopian spirit of the new University, with its modernist campus and multi-disciplinary ethos.
Common themes
General concerns of artists, designers and architects whose works are represented include some or all of the following: a refined form of abstraction with a restrained vocabulary of colours and geometric forms offering an alternative vision of art. The importance of structure, systems and mathematical processes as components of a work of art. In the age of the machine, there was a rejection of the literal, narrative and descriptive elements in art.
Art movements represented
The collection covers major art movements of the 20th century, including:
The English Vorticists
The Russian Suprematists and Constructivists
The Dutch De Stijl Group
Members of the German Bauhaus School
The French Purists
British artists represented in the avant-garde publication, Circle
Concrete movement in Brazil
Important artists represented:
Duncan Grant, David Bomberg, Natalia Goncharova, Wassily Kandinsky, Bart Van der Leck, Cesar Domela, László Moholy-Nagy, Joseph Albers, Johannes Itten, Sophie Taeuber-Arp, Hans Arp, Amedee Ozenfant, Auguste Herbin, Robert Delaunay, Sonia Delaunay, Lygia Clark, Francois Morellet, Max Bill, Ben Nicholson, John Cecil Stephenson, Kenneth Martin, Victor Pasmore.
Archive collections
Sir Robert Sainsbury
The archive of Sir Robert relates specifically to his activities in formulating the art collection and his relationship with artists and dealers such as Henry Moore, Francis Bacon and John Hewitt. Notably it contains his original ledger of acquisitions and correspondence with Bacon, Giacometti and Moore revealing the relationship between artists and patron. Most notably a series of 12 letters between Bacon and Sir Robert that reveal the extent to which Bacon was supported by his patron at a critical moment in his career.  The archive was donated to the university by Sir Robert to sit alongside the collection for research purposes.  The archive resides in the Robert Sainsbury Library, part of the Sainsbury Research Unit which is housed within the Sainsbury Centre.
Lucie Rie
The Lucie Rie Archive was donated by Cyril Frankel, prominent collector and writer of studio pottery, in 2004 and contains letters, photographs, books, ephemera  and documents relating to the life of Lucie Rie. There is a full inventory which can be accessed upon request.
Sir Colin Anderson
The family of Sir Colin Anderson donated the archive to the Sainsbury Centre is 2014. Colin Anderson was of course a benefactor to SCVA in donating the Anderson Collection of Art Nouveau but also he was a significant figure in the post-war art world as a Trustee of Tate (alongside Sir Robert Sainsbury) and an active member of the Contemporary Art Society. The contents of the archive are currently being catalogued and the exact nature of its holdings yet to be revealed. However, perhaps the most significant known element is a series of correspondence between Anderson and Francis Bacon from the 1940's, which will complement the existing letters between Bacon and Sir Robert Sainsbury.
READ MORE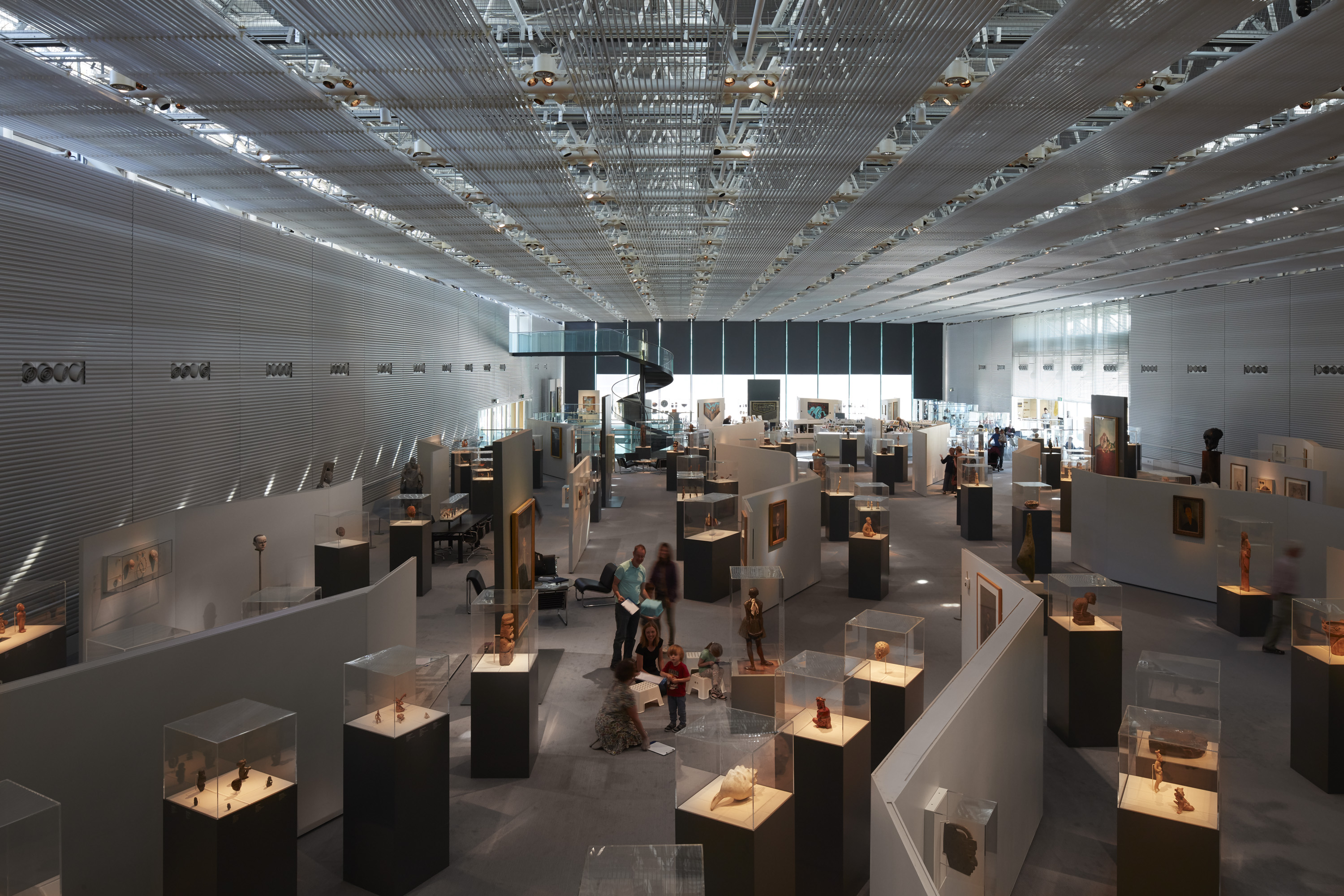 Touring exhibitions
Our team combines unique objects with exceptional curatorial expertise to produce high-quality exhibitions available to tour.
Our exhibitions tell fascinating stories based on the original research and knowledge of curators and experts across the Sainsbury Centre and the University of East Anglia. The objects are drawn from the Centre's renowned collection and from its access to private and institutional lenders worldwide.
Our staff work flexibly with touring partners to create bespoke exhibitions and to accommodate the needs of individual venues and diverse audiences. We offer hands-on support on delivery, installation, marketing and technical issues to ensure that exhibitions are installed successfully and within budget.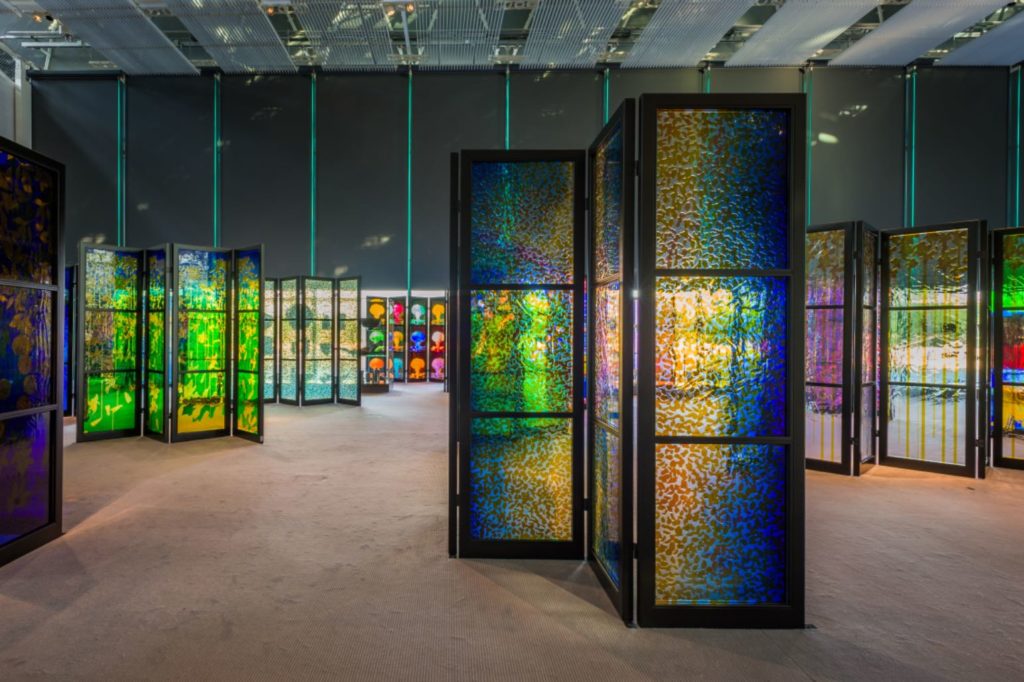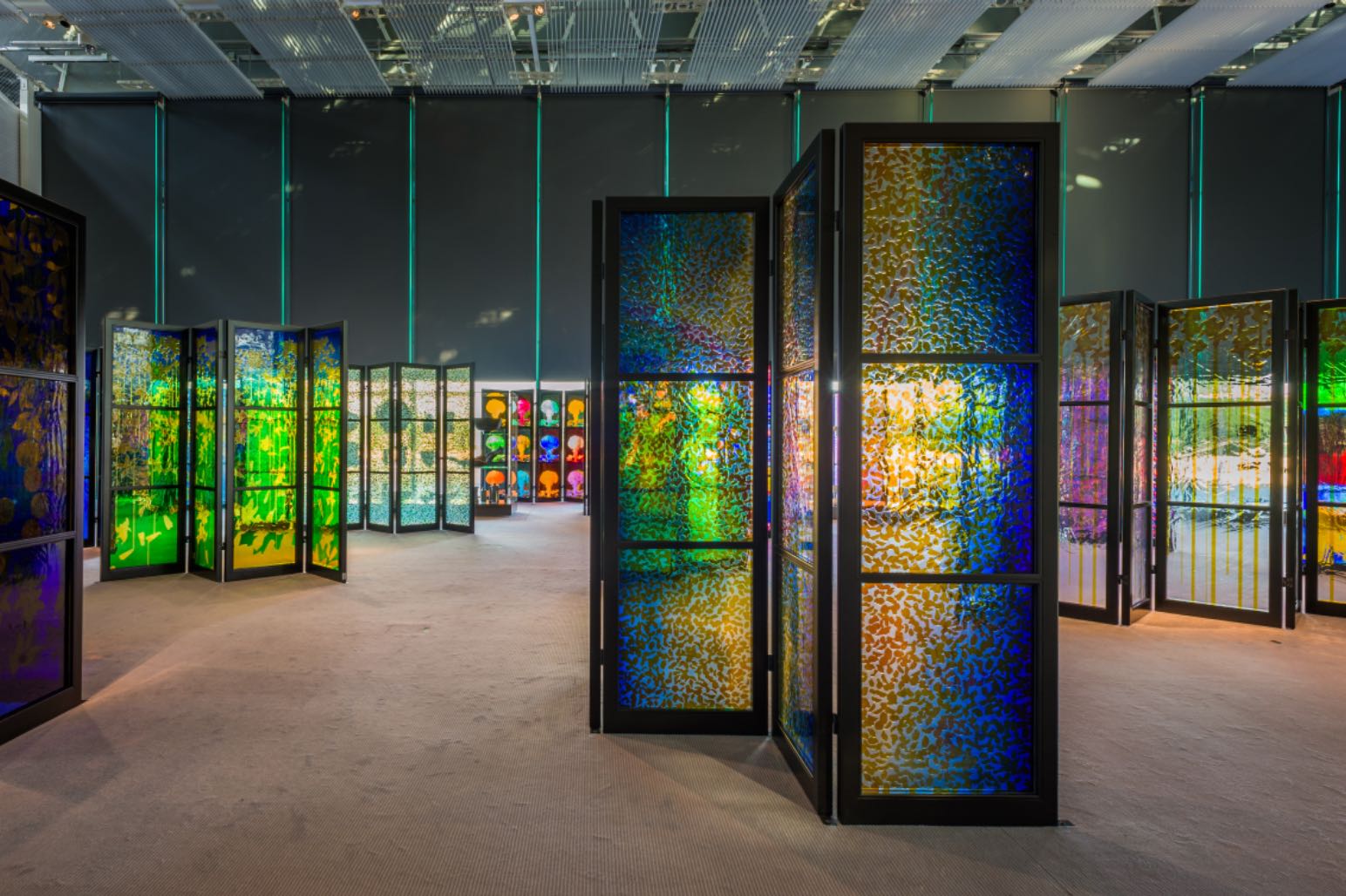 Anti-Racism
The Sainsbury Centre is committed to addressing racism in all areas of our activity. The Centre was founded in 1978 to house, in equality, collections from around the world and to develop research into diverse cultures.  We are committed to extending this founding mission.
We aim to become a more inclusive organisation whose collections, programming, learning activities, digital engagement and research is relevant to contemporary ethnic minority audiences both in the region and beyond. We aim to promote scholarship that explores the significance of race, gender and class, and to actively ensure that diversity and equality are key principles of the institution.
We aim to be a more inclusive organisation through our governance, staffing, artist community, visitors, members, patrons and online followers.
See more on our decolonisation activity here.
Actions:
Develop and support an anti-racism working group to make recommendations to the Executive and Board.
Ensure all areas of activity from our exhibitions, displays, research, fellowships, residencies, learning and digital engagement are diverse and inclusive.
Continue to work on publishing provenance information for all objects in the collection.
Work with groups in the community to develop projects for diverse audiences.
Develop a policy on Restitution.
Work with colleagues across the University towards decolonising the institution, its collection and programmes.
Continue to diversify the collection through acquisition.
Diversify our Board and work force.
Support ethnic minority career progression through internships and other opportunities.
Introduce Anti-Racism training.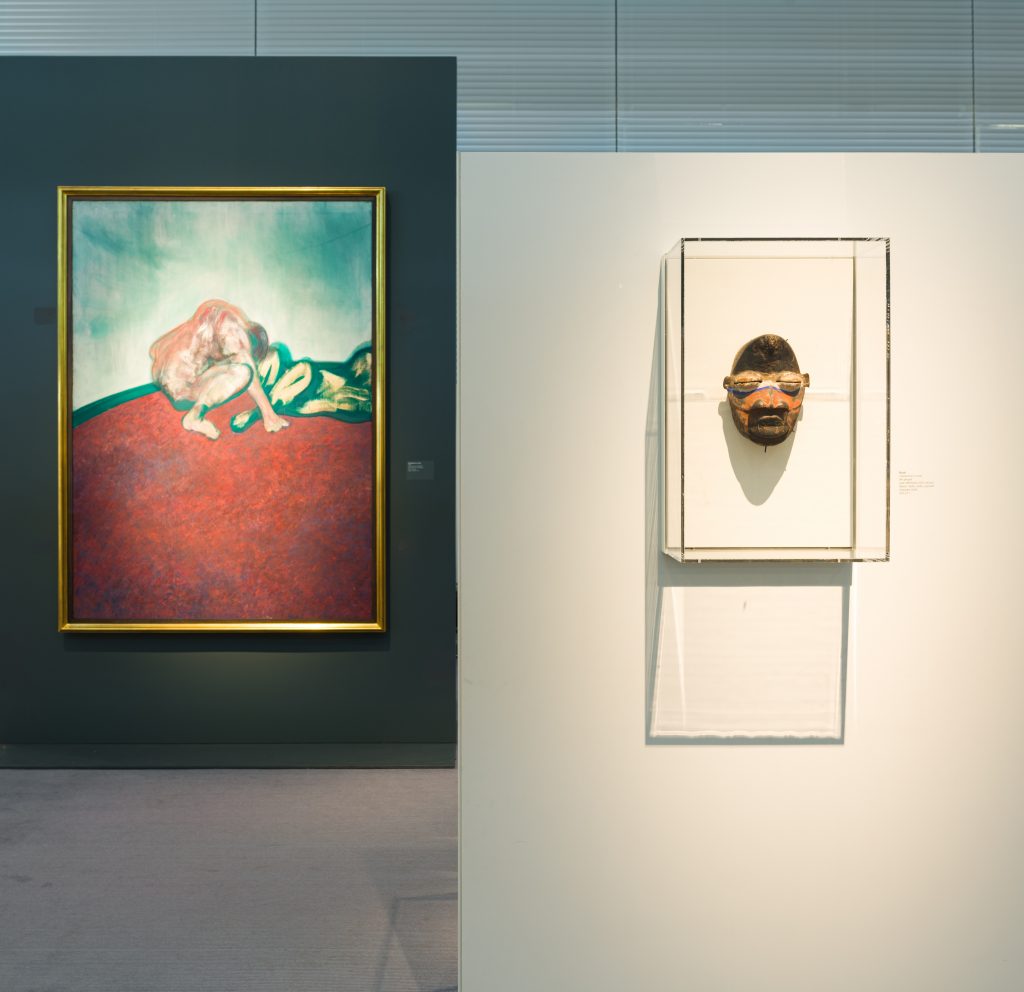 Return of objects
The Sainsbury Centre, University of East Anglia, welcomes dialogue with community members and prospective claimants.
The Sainsbury Centre will investigate and respond to all claims for the return of works of art from the collection. Claims will be dealt with on a case by case basis, taking into account all ethical implications and available guidance. Claims will be investigated and reported by the Director, to the Sainsbury Centre Board and the University governing body. All decisions and judgements on the return of works will be taken by the Director, Board and the University governing body. A Restitution policy will be published in summer 2022.
In the case of works from the historic Royal City of Benin, there are eight objects in the Sainsbury Centre collection. Their provenance is incomplete, but it is probable that most were looted during British colonial military action in 1897, or as a direct result of this action. Provenance information concerning these objects is available on our public catalogue.