Touring Exhibitions
At the Sainsbury Centre, we combine unique objects with exceptional curatorial expertise to produce high quality exhibitions available to tour.
Our exhibitions tell fascinating stories based on the original research and knowledge of curators and experts across the Sainsbury Centre and the University of East Anglia. The objects are drawn from the Centre's renowned collections and from its access to private and institutional lenders worldwide.
We work flexibly with touring partners to create bespoke exhibitions and to accommodate the needs of individual venues and diverse audiences. We offer hands-on support on delivery, installation, marketing and technical issues to ensure that exhibitions are installed successfully and within budget.
We are pleased to have worked with a variety of international and national institutions to tour our exhibitions to the State Hermitage Museum, St Petersburg (Francis Bacon and the Masters), Vancouver Art Gallery (Alberto Giacometti: A Line Through Time), Djanogly Gallery, Nottingham (Rana Begum: Space Light Colour), Los Angeles County Museum of Art (Fiji: Art and Life in the Pacific). 
In addition, the Sainsbury Centre has small curated packages that showcase individual master artists such as Henry Moore, Alberto Giacometti, Francis Bacon and Lucie Rie, and draw groups of spectacular highlights from the collection.
For further information, please contact Tania Moore, Chief Curator of Art 01603 592472, tania.moore@uea.ac.uk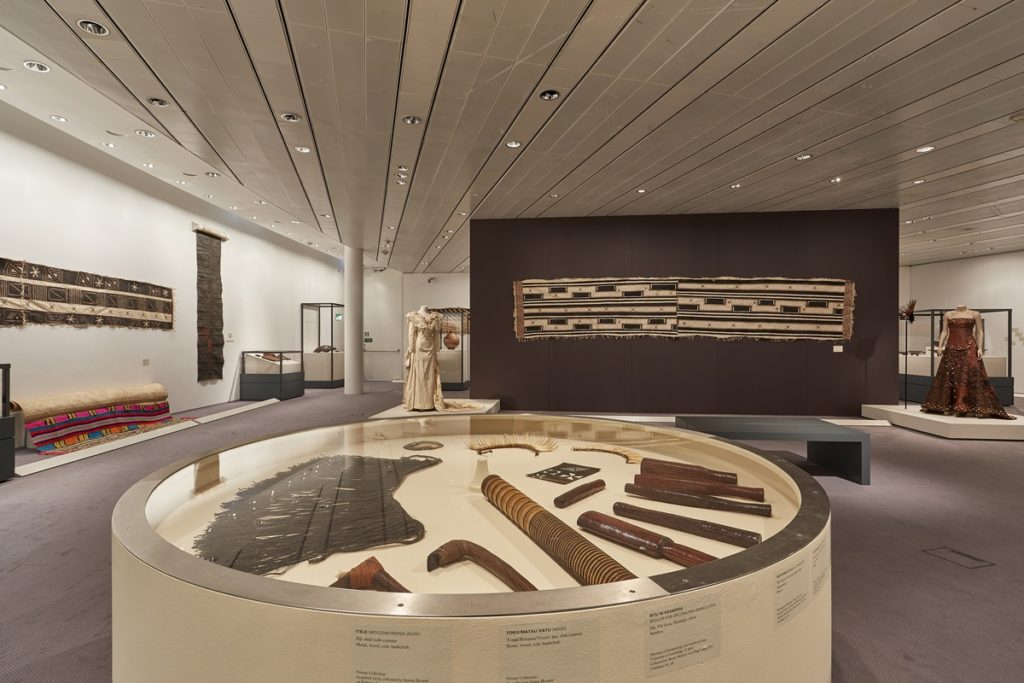 Rhythm and Geometry: Constructivist Art in Britain since 1951
Available from Spring/Summer 2022
Size: 800sqm
This major exhibition drawn from the Sainsbury Centre collection celebrates the abstract and constructed art made and exhibited in Britain since 1951. The exhibition includes work from the beginning of the 1950s to the present-day comprising c.120 objects across sculpture, reliefs, mobiles, painting, drawing and printmaking.
The exhibition opens with a selection of significant reliefs – a pivotal art form in Britain in 1951, before looking more closely at the transition into abstraction that occurred at this time. The exhibition goes on to examine the artists who used mathematical or geometric processes in the 1950s, before charting the development into more participatory or kinetic art forms. The exhibition ends with work by the painters and printmakers who explored geometric abstraction from the 1960s and beyond.
Artists include Robert Adams, Yaacov Agam, Rana Begum, Anthony Caro, Lygia Clark, Natalie Dower, Adrian Heath, Anthony Hill, Michael Kidner, Kenneth Martin, Mary Martin, François Morellet, Victor Pasmore, Jean Spencer, Takis, Mary Webb, Victor Vasarely, Gillian Wise and Li Yuan-Chia.
The exhibition comes after a significant bequest to the Sainsbury Centre from Joyce and Michael Morris. Many of the important works they collected will be exhibited in public for the first time in decades. The bequest greatly augments the collection of abstract art acquired by the University of East Anglia since the 1960s.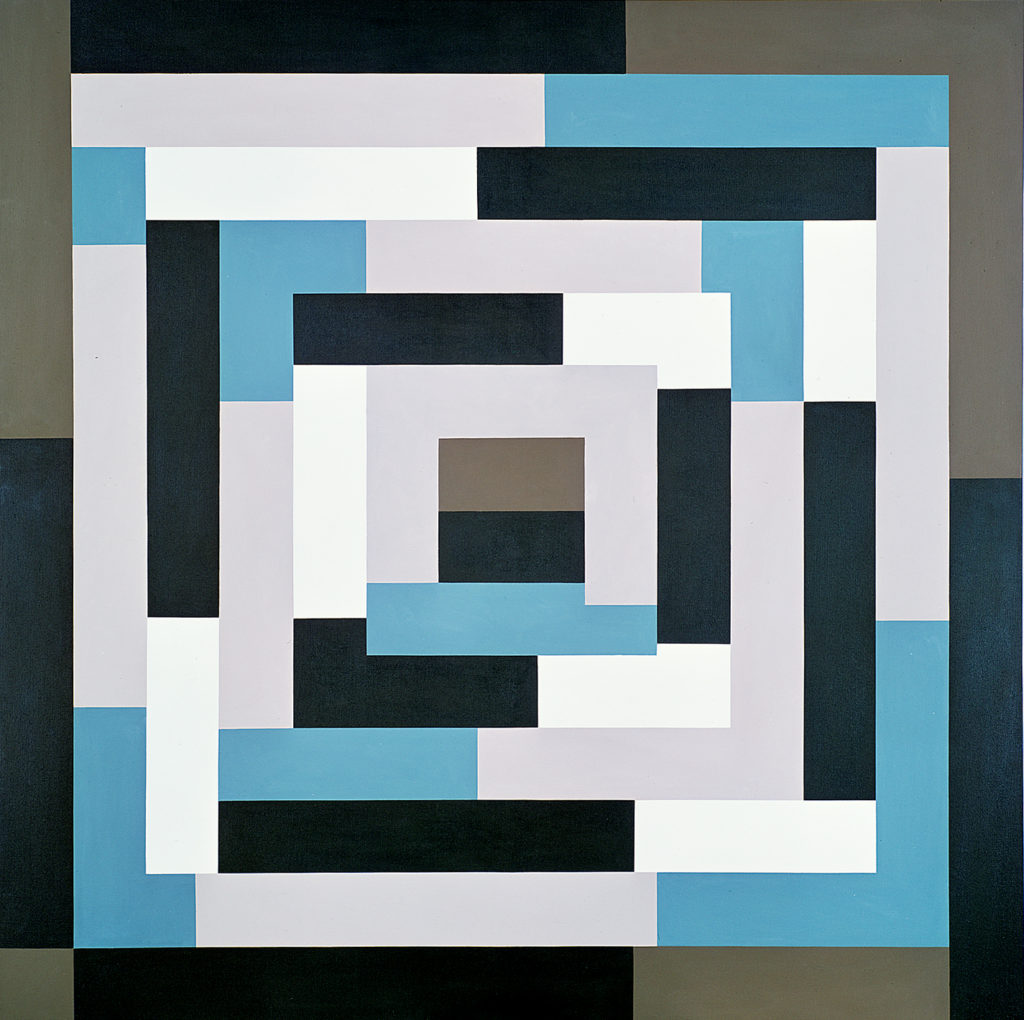 Contact:
Taz Chappell – Senior Registrar
01603 591 057
t.chappell@uea.ac.uk
Julian Stair: Art, Death and the Afterlife
Available from Autumn 2024
Space requirements: Approximately 300 sqm
Leading ceramic artist, Julian Stair OBE (b.1955), displays an important group of new works in this moving exhibition. Created in response to the global pandemic, Stair's clay vessels explore contemporary society's relationship to death and ritual. Taking inspiration from archaic pots and grave goods in the Sainsbury Centre Collection, Stair's work – ranging from cinerary jars to monumental abstracted figurative forms – invites the viewer to meditate on the intimate relationship between the clay vessel and the human body.
Thirty-five new works by Stair feature in the exhibition, from forty centimetres in height up to a colossal two metres. He uses naturally occurring clays for their subtle colours and textures, which produce a rich earth-based palette ranging from burnt umber to yellow ochre after firing. The tactile surfaces and undulating curves capture the essence of the male and female form.
In connection with the exhibition, the Sainsbury Centre and Julian Stair have been working closely with the charity Cruse Bereavement and Norwich Death Cafe to facilitate open conversations about death and grief. Stair's engagement with the local community has led to the donation of ashes of people who have recently died. The embodied cinerary jars will be donated to the families following the exhibition.
Stair's new ceramics are presented in dialogue with objects from the Sainsbury Centre's collection, such as ancient Cycladic marble figures and anthropomorphic vessels from Ecuador, Nigeria and Japan; twentieth-century drawings by Alberto Giacometti; and contemporary works by artists Magdalene Odundo and Imran Qureshi. All these works have been selected by the artist to communicate the universality of death as a subject of aesthetic inspiration and philosophical inquiry.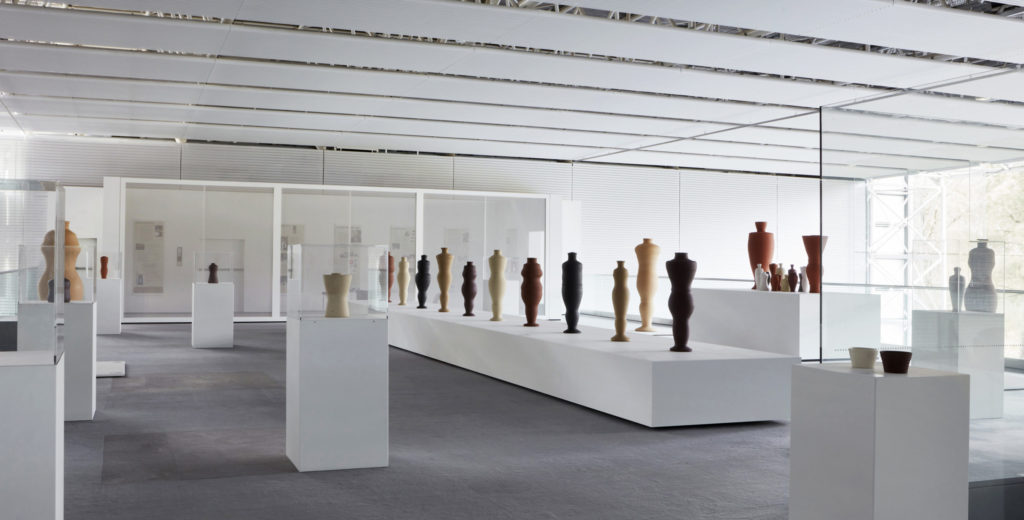 Contact:
Taz Chappell – Senior Registrar
01603 591 057
t.chappell@uea.ac.uk
Henry Moore: Threads of Influence
Available from Spring 2021
Size: 200sqm
Spanning Henry Moore's career, from early life drawings and carvings to iconic drawings and late prints, this exhibition demonstrates the multiple facets of Moore's practice. The examples of Moore's work and range of related objects from the Sainsbury Centre's collection chosen for this exhibition demonstrate how Moore was informed by artists such as Picasso, Henri Gaudier-Brzeska, Jacob Epstein as well as disparate cultures and contexts and the natural world.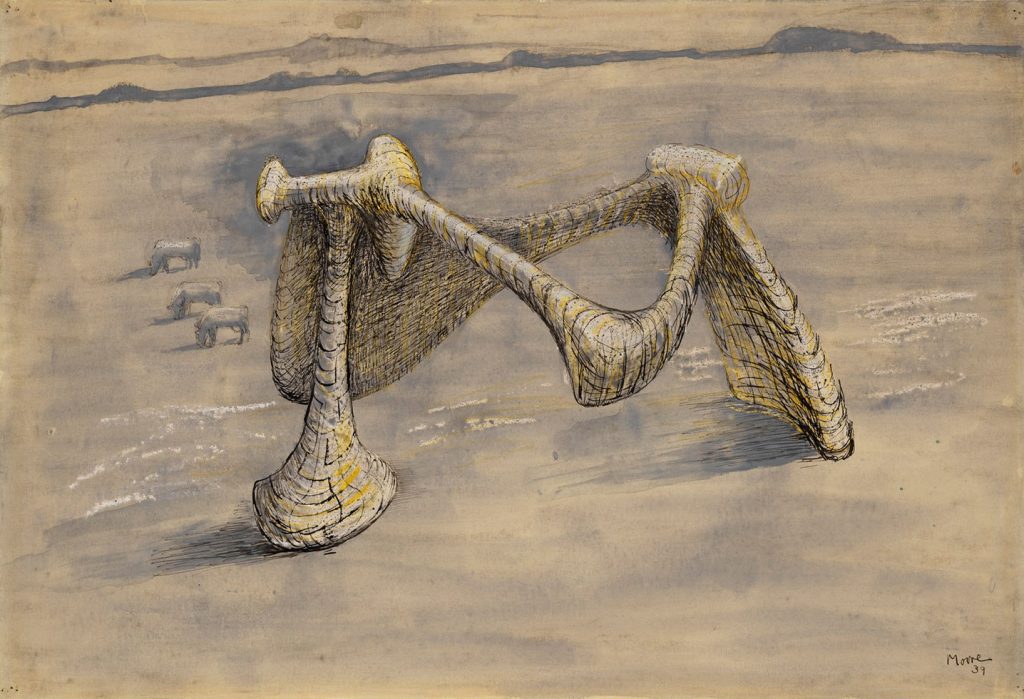 Contact:
Natalie Baerselman le Gros, Exhibitions Coordinator
01603 592466