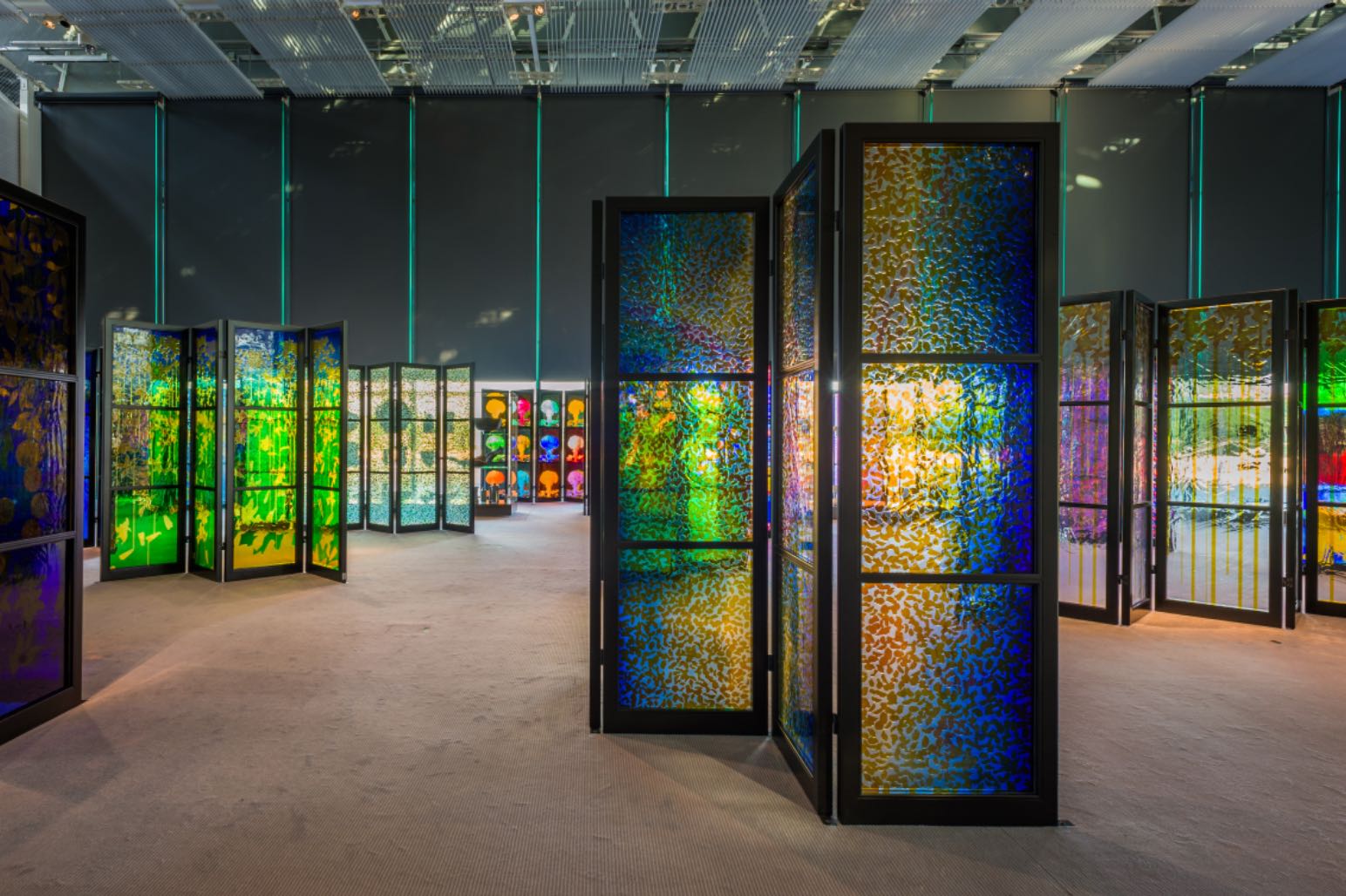 Touring Exhibitions
At the Sainsbury Centre, we combine unique objects with exceptional curatorial expertise to produce high quality exhibitions available to tour.
Our exhibitions tell fascinating stories based on the original research and knowledge of curators and experts across the Sainsbury Centre and the University of East Anglia. The objects are drawn from the Centre's renowned collections and from its access to private and institutional lenders worldwide.
We work flexibly with touring partners to create bespoke exhibitions and to accommodate the needs of individual venues and diverse audiences. We offer hands-on support on delivery, installation, marketing and technical issues to ensure that exhibitions are installed successfully and within budget.
We are pleased to have worked with a variety of international and national institutions to tour our exhibitions to the State Hermitage Museum, St Petersburg (Francis Bacon and the Masters), Vancouver Art Gallery (Alberto Giacometti: A Line Through Time), Djanogly Gallery, Nottingham (Rana Begum: Space Light Colour), Los Angeles County Museum of Art (Fiji: Art and Life in the Pacific). 
In addition, the Sainsbury Centre has small curated packages that showcase individual master artists such as Henry Moore, Alberto Giacometti, Francis Bacon and Lucie Rie, and draw groups of spectacular highlights from the collection.
For further information, please contact Natalie Baerselman le Gros, Exhibitions Coordinator 01603 592466, n.le-gros@uea.ac.uk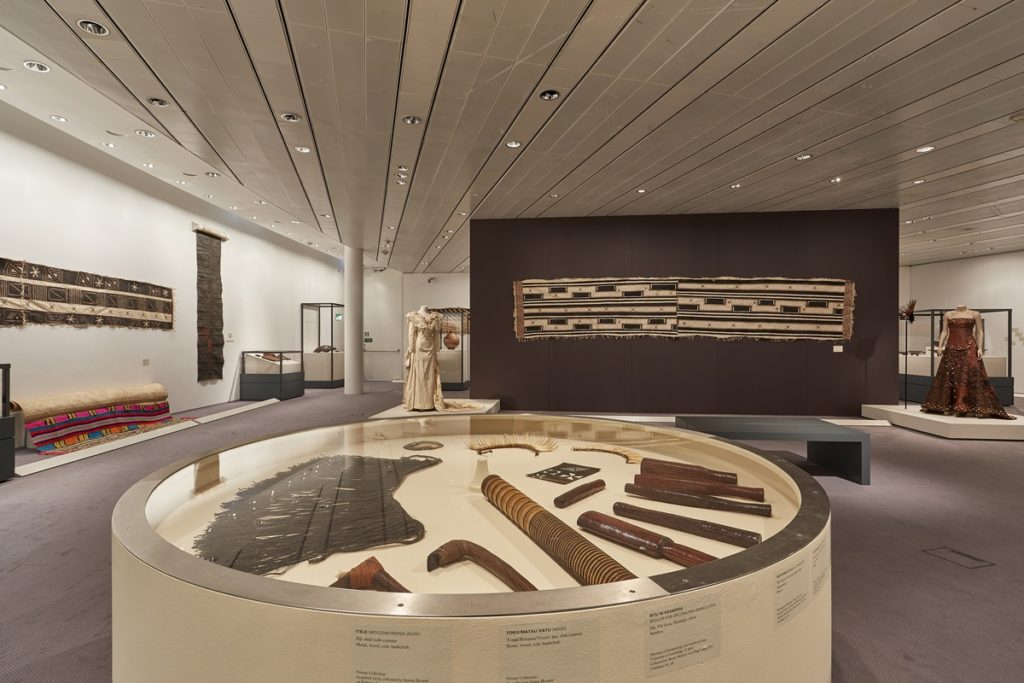 Rhythm and Geometry: Constructivist Art in Britain since 1951
Available from Spring/Summer 2022
Size: 800sqm
This major exhibition drawn from the Sainsbury Centre collection celebrates the abstract and constructed art made and exhibited in Britain since 1951. The exhibition includes work from the beginning of the 1950s to the present-day comprising c.120 objects across sculpture, reliefs, mobiles, painting, drawing and printmaking.
The exhibition opens with a selection of significant reliefs – a pivotal art form in Britain in 1951, before looking more closely at the transition into abstraction that occurred at this time. The exhibition goes on to examine the artists who used mathematical or geometric processes in the 1950s, before charting the development into more participatory or kinetic art forms. The exhibition ends with work by the painters and printmakers who explored geometric abstraction from the 1960s and beyond.
Artists include Robert Adams, Yaacov Agam, Rana Begum, Anthony Caro, Lygia Clark, Natalie Dower, Adrian Heath, Anthony Hill, Michael Kidner, Kenneth Martin, Mary Martin, François Morellet, Victor Pasmore, Jean Spencer, Takis, Mary Webb, Victor Vasarely, Gillian Wise and Li Yuan-Chia.
The exhibition comes after a significant bequest to the Sainsbury Centre from Joyce and Michael Morris. Many of the important works they collected will be exhibited in public for the first time in decades. The bequest greatly augments the collection of abstract art acquired by the University of East Anglia since the 1960s.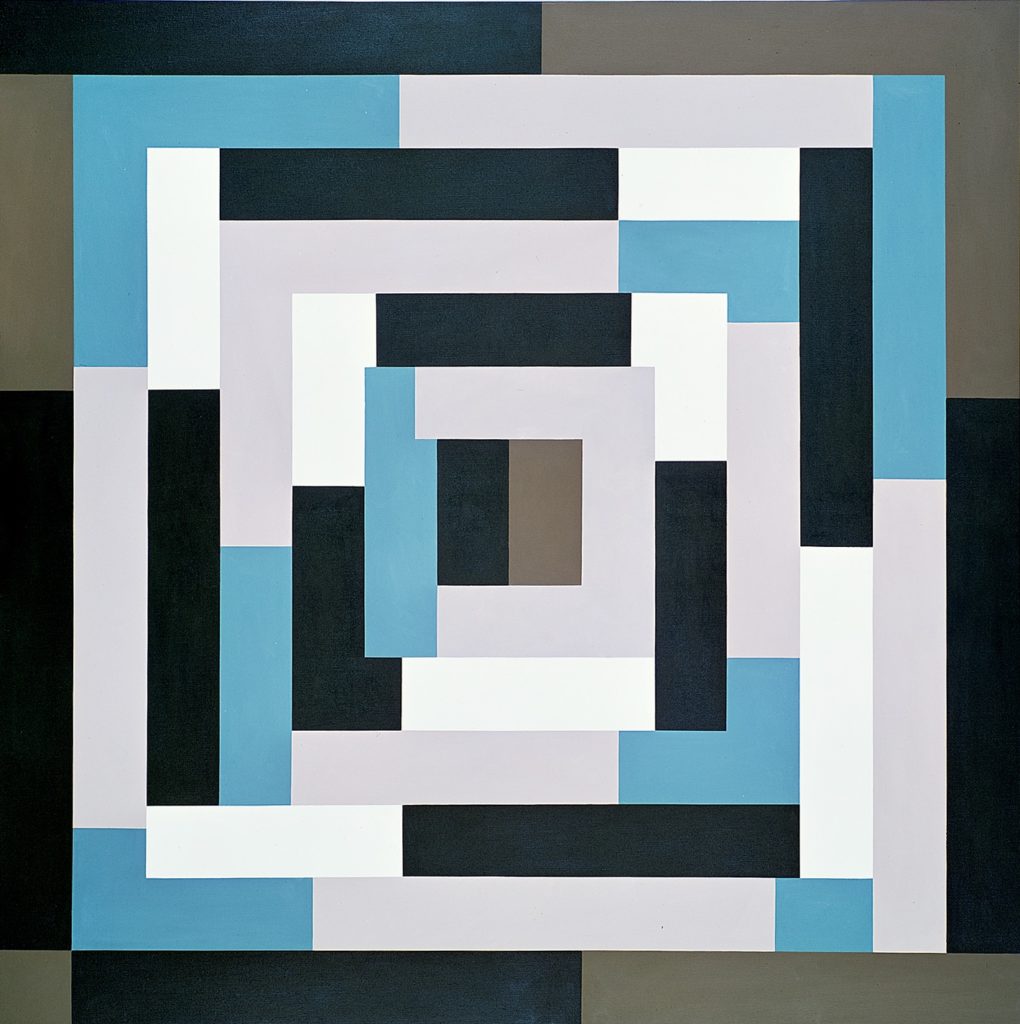 Visions of Ancient Egypt
Available from Spring 2023
Size: 800sqm
This exhibition examines the enduring appeal of ancient Egyptian motifs in art and design by exploring how ancient Egypt has been imagined and re-imagined across time. Tracing how processes of reinvention, appropriation and subversion have generated multiple visions of Egypt since the Roman period, the exhibition exposes the links between power and knowledge to reveal how ancient Egyptian culture has been simultaneously exposed and obscured by these competing representations.
The exhibition coincides with the anniversaries of two historic events – the bicentenary of Jean-François Champollion's 1822 decipherment of hieroglyphs and the centenary of Howard Carter's 1922 discovery of Tutankhamun's tomb. Using these important events as a point of departure, the exhibition showcases ancient Egyptian objects from the Sainsbury Centre's collection, alongside works from artists including Piranesi and Hector Horeau, as well as contemporary works by Chant Avedissian, David Hockney and Chris Ofili.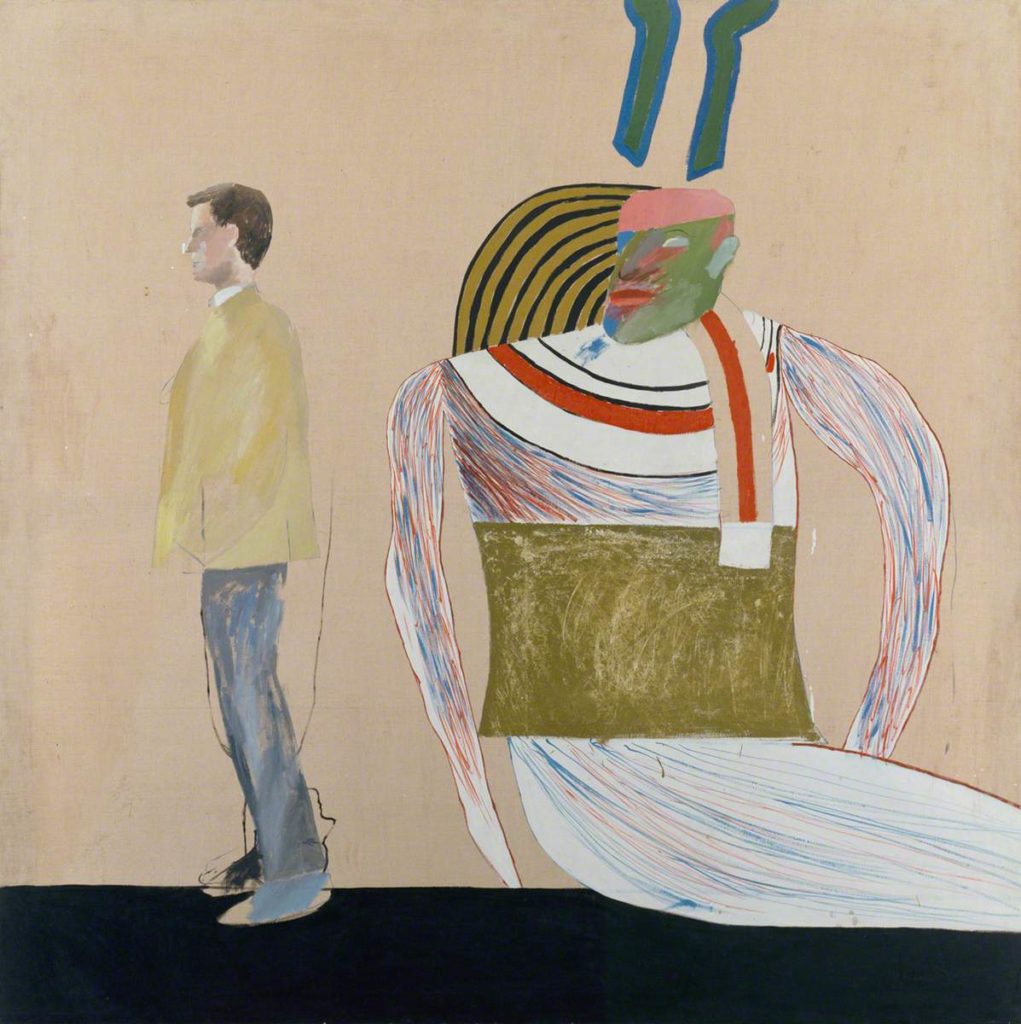 Leiko Ikemura: Usagi in Wonderland
Available from Spring 2022
Size: 400sqm
Internationally recognised artist, Leiko Ikemura, presents her oeuvre from the 1980s to recent work in her first UK museum exhibition, Usagi in Wonderland. The female figure and landscape, and the transformation between the two, are presented through 60 works in painting, works on paper, ceramic and bronze, all from the artist's studio in Berlin.
Henry Moore: Threads of Influence
Available from Spring 2021
Size: 200sqm
Spanning Henry Moore's career, from early life drawings and carvings to iconic drawings and late prints, this exhibition demonstrates the multiple facets of Moore's practice. The examples of Moore's work and range of related objects from the Sainsbury Centre's collection chosen for this exhibition demonstrate how Moore was informed by artists such as Picasso, Henri Gaudier-Brzeska, Jacob Epstein as well as disparate cultures and contexts and the natural world.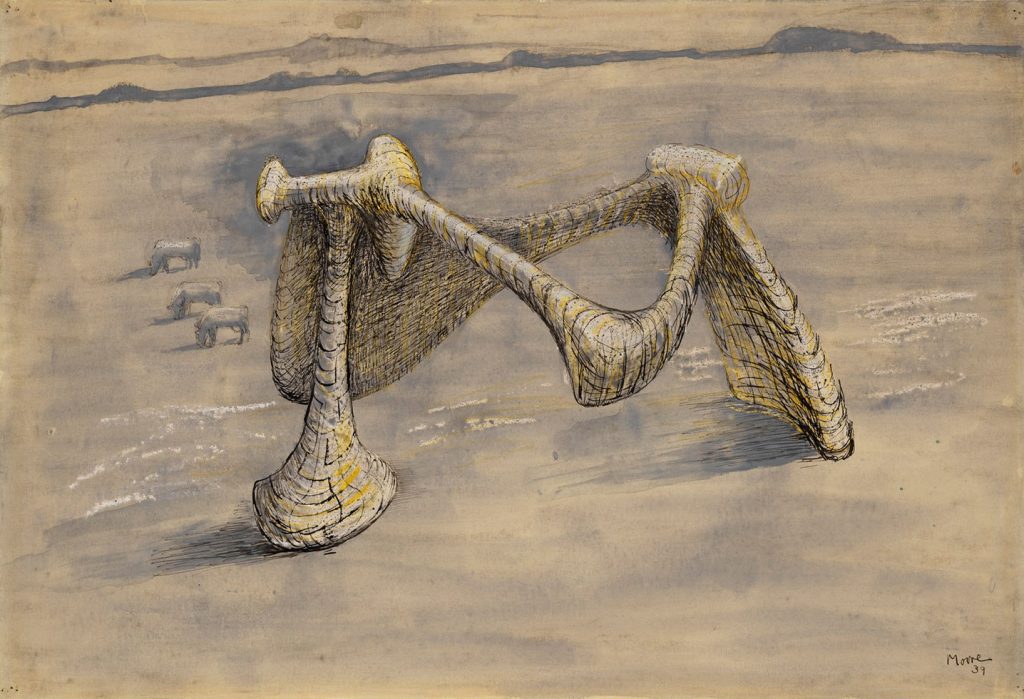 Brian Clarke: The Art of Light
Available from Summer 2021, internationally
Size: Flexible to exhibit in designated exhibition spaces of approximately 700sqm or amongst an existing collection display. 
An immersive exhibition that showcases Brian Clarke as one of the most important artists working in stained glass, at once a leader in new technology, and a brilliant aesthetic innovator. The works in this exhibition are at the very frontier of what is possible with stained glass. Since the early 1970s, Clarke has collaborated with some of the world's most prominent architects to create stained-glass designs and installations for hundreds of projects worldwide. The centrepiece of the exhibition is 30 stained glass screens complemented by his works in lead and numerous paintings and sketches.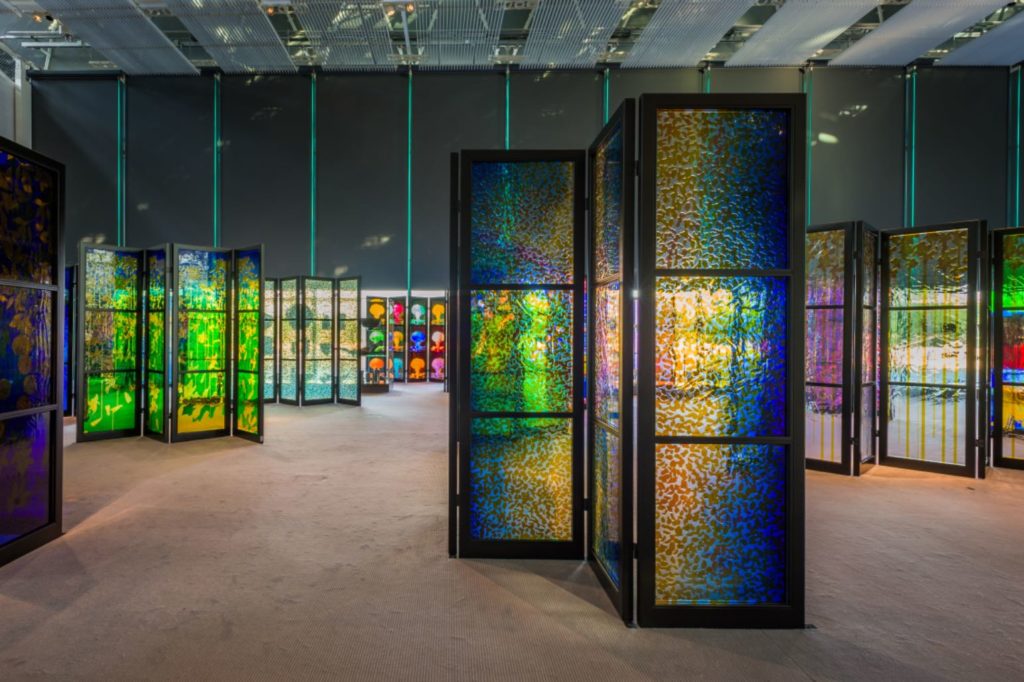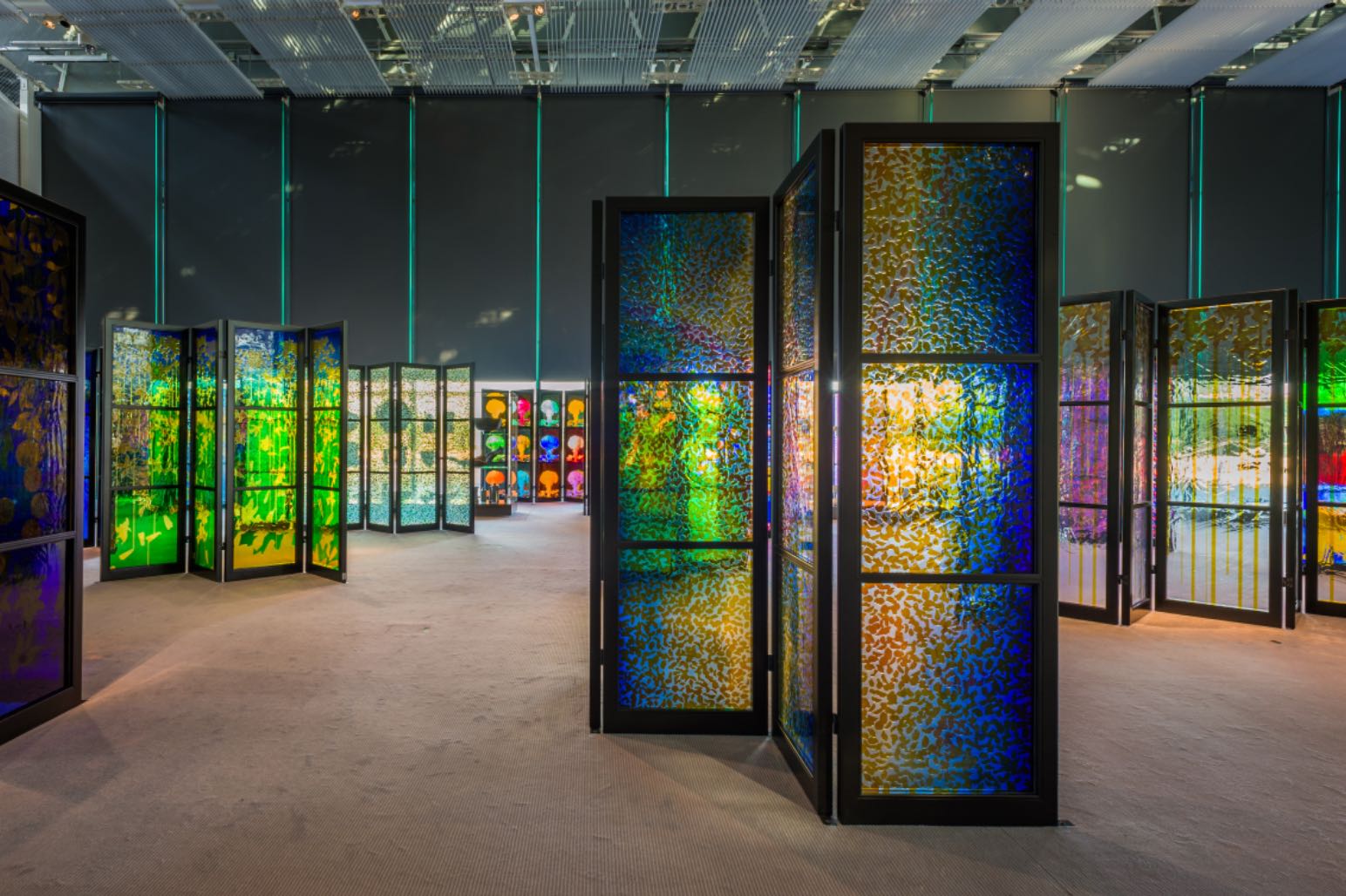 Magdalene Odundo: The Journey of Things
Available 2021 onwards, internationally
Size: 850sqm
This major exhibition brings together more than 50 of Odundo's works shown alongside a large selection of objects chosen to reveal the rich and diverse range of objects and making traditions that have informed the development of her own work. This includes British studio pottery by Hans Coper and Lucy Rie; ancient vessels from Greece and Egypt; historic ceramics from Africa, Asia and Central America; figurative sculpture and objects from across the African continent; Elizabethan costume and textiles; contemporary works including Yinka Shonibare and El Anatsui; as well as sculptures by modern artists including Auguste Rodin, Barbara Hepworth, Henry Moore and Edgar Degas. Additionally this exhibition includes Odundo's largest work, Transition II, made up of 1,001 individual suspended glass pieces redesigned site-specifically for each exhibition.