The Sainsbury Centre Artists' Programme is ideal for professional practitioners with an interest in working from collections, and with people.
This collaborative initiative supports the development of your research and practice through a series of artist-led discussions, making sessions, and critical enquiry. It provides peer-led learning opportunities, networking, and professional development in a mutually supportive context.
Each session focuses on a theme with suggested readings to encourage critical engagement with artistic practice and working in the public realm. You are invited to present projects, pose questions and lead activities for the group. The focus of the sessions is decided with participants.
What we've been up to this year
Since March 2020, the Artist's Programme has taken place online.
In spring 2020, the group looked at historical examples of remote collaborative art projects for models of how to work together. The first project, titled Situations, took curator and critic Lucy R. Lippard's untitled magazine exhibition for British art magazine Studio International in 1970 as its inspiration. Each artist was asked to pass onto the next a situation within which to work. The work made in response to the given 'situation' was included in a magazine-exhibition, published 50 years after the original.
See 'Situations' Magazine Exhibition featuring works by our current artists here: Situations Magazine Exhibition
In autumn 2020, following a series of online studio visits, the group put together the Artists' Programme Newsbulletin. The Newsbulletin expanded on the conversation from monthly meetings, documenting shared interests and concerns with reference and research material. Inspired by Signals Newsbulletin (1964-1966), each issue focused on one of the following areas: Art and Technology; Art and Science; Art and Architecture; Art and the entire environment.
See Artists' Programme Newsbulletin here:
Art and the entire environment
In 2021, the group have been using the Sainsbury Centre collections as a starting point to develop new work. Artists are undertaking a personal project informed by their own interest in the Sainsbury Centre collections. Online sessions mirror a shared studio environment. Each session, the group adopts an approach or methodology from a contemporary artist who has worked in response to collections; examples include Susan Hiller, Ryan Gander, Sonia Boyce, Yoko Ono, Anthea Hamilton and De'Anne Crooks.
Current artists on the programme:
Rach Anstey-Sanders / Liz Ballard / Hannelore Baxter / Chris Blackburn / Ian Brownlie / Francesca Cant / James Epps / Kaitlin Ferguson / Mike Goddard / Caroline Hack / Ali Hewson / Dot Howard / Clare Jarrett / Henry Jackson Newcomb / Lizzie Kimbley / Georgie Manly / Jennie Pedley / Anna Reckin / Genevieve Rudd
Contributors:
Liz Ballard / Lawrence Bradby / Anna Brass / Desmond Brett / Kaavous Clayton / Julia Devonshire / Krzysztof Fijalkowski / Karl Foster / Kimberly Foster / Ali Hewson / Sarah Lowndes / Georgie Manly / Victoria Mitchell / Lisa Newby / Peter Nencini / Alida Sayer / Judith Stewart / Nick Warr / Jonathan P. Watts / Lucy Wheeler / Mark Wilsher
Find out more
The programme is free but places are limited and are allocated through an application process. Call outs are advertised on our website as new places become available. For more information, please contact: Nell Croose Myhill.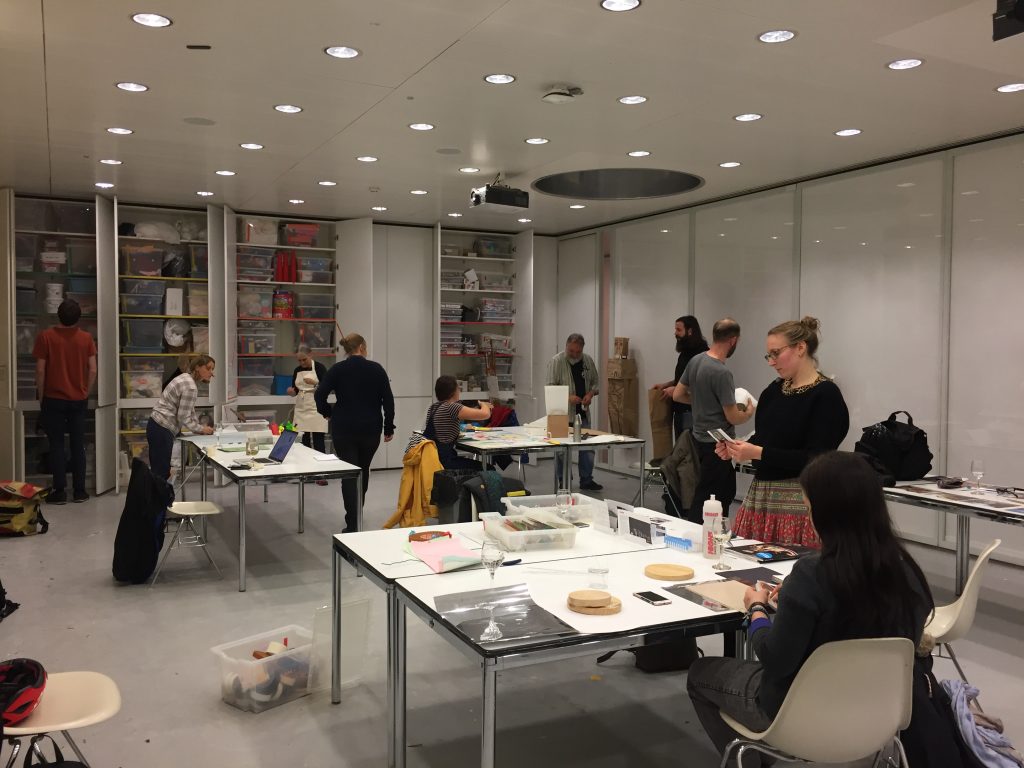 Call outs are advertised on our website as new places become available. For more information, please contact:
Nell Croose Myhill
You might be interested in