Wednesday 18 May, 5.30pm
Free, drop in
Sainsbury Centre Living Area
Live performance by UEA drama students, Regally Blind will be showcased in the collection displays at the Sainsbury Centre. The wax sculptures of Boudicca, Anne Boleyn, Emmeline Pankhurst and Princess Diana will come to life. Confused about where they have been moved to and why, after bickering about who is the most regal of them all, they will finally reach the end of their tethers…
Regally Blind has been developed in partnership with Norfolk Museums Service for the Keeping it Regal programme, which celebrates 900 years since Norwich Castle was built and its royal heritage.
The project also explores what it means to be 'Regal,' working with a range of creative partners.
Regally Blind has been programmed at the Sainsbury Centre to coincide with Sacred Sovereigns in the East End Gallery.
This performance will take place in the Sainsbury Centre Living Area on Wednesday 18 May, 5.30pm. Entry is free, just drop in, no need to book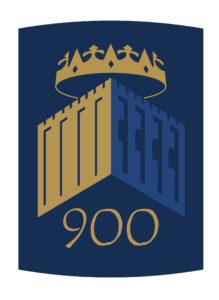 Photo: Jo Hayes