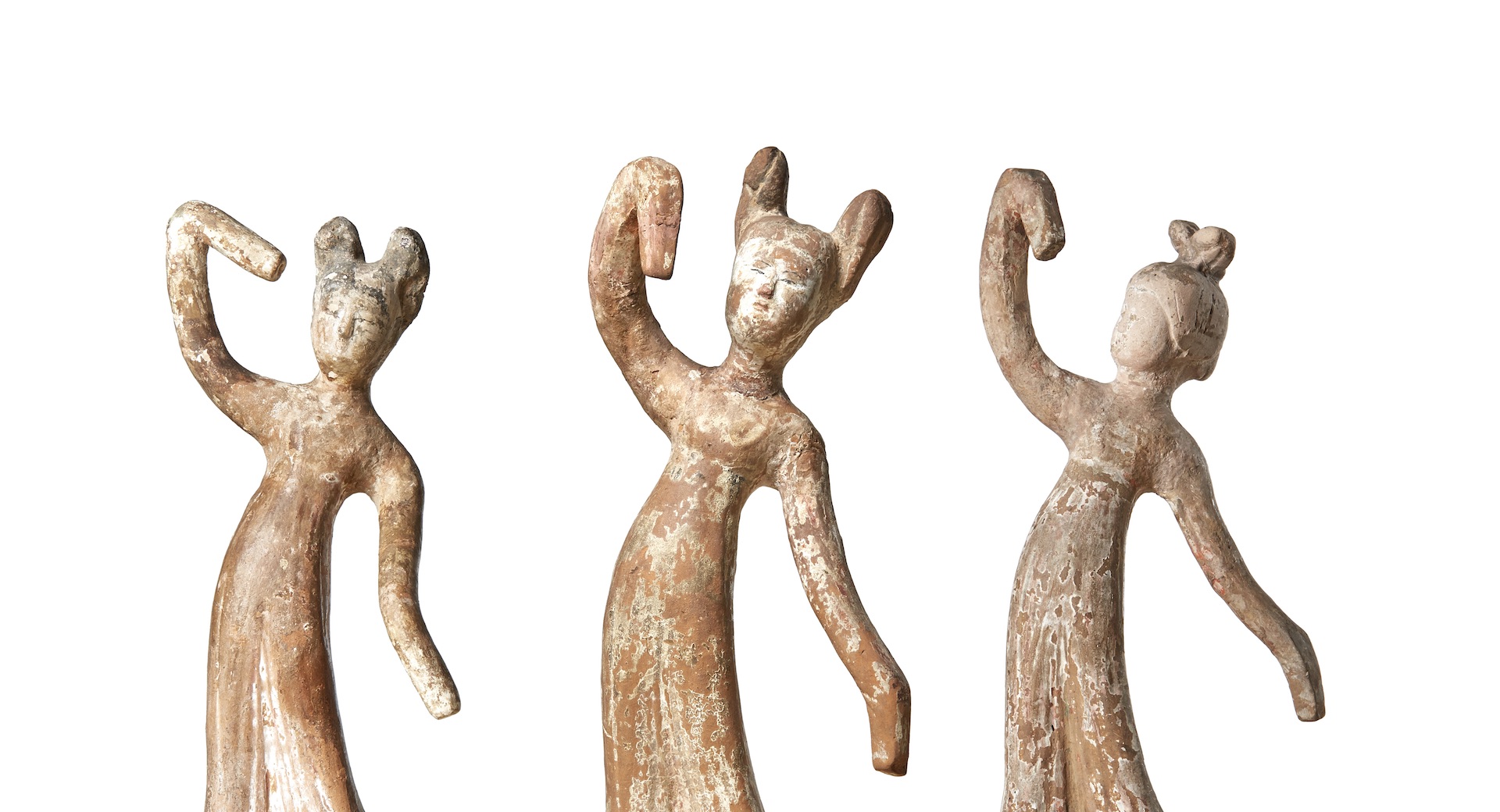 The Sainsbury Centre collection represents some of the most remarkable works of art assembled in the UK. Robert and Lisa Sainsbury donated their art collection to the University of East Anglia in 1973 but continued to donate artworks in their lifetime. Featuring pieces spanning 5,000 years of human creativity, the collection is perhaps best known for its remarkable works by artists such as Henry Moore, Francis Bacon and Alberto Giacometti.
There are also works by other European modern masters including Pablo Picasso, Berthe Morisot, Edgar Degas, Amedeo Modigliani, Leonora Carrington, Jean Arp and Germaine Richier. Significantly, the collection includes important holdings of art from Oceania, Africa, the Americas and Asia, as well as the ancient Mediterranean cultures of Egypt, Greece and Rome. The presentation of art from across time and place continues to inspire and surprise.
Lisa Sainsbury was an avid ceramic collector and the Sainsbury Centre has a wonderful collection of 20th century studio ceramics, including significant bodies of work by Lucie Rie and Hans Coper. In addition, there is a focused group of paintings from the post war Ecole de Paris with a strong representation of lyrical abstraction and Tachism – art movements that flourished in France from 1945 to 1960. Notable artists included in the collection are Jean Fautrier, Charles Maussion and Geneviève Asse.
The Sainsbury Centre holds an important group of works from the Art Nouveau period donated in 1978 by Sir Colin Anderson, a friend of Robert Sainsbury. The Anderson collection includes glassware and furniture, metalwork and jewellery and pieces by leading exponents such as Phillippe Wolfers, Georges Fouquet, Louis Comfort Tiffany, Emile Gallé and René Lalique.
The Centre also holds a collection of Abstract and Constructivist Art, which the UEA started collecting in 1968. There are historic holdings of non-objective, constructivist and concrete art movements and the related fields of architecture and design. This includes the English Vorticists, the Russian Suprematists and Constructivists, the Dutch De Stijl Group and the German Bauhaus School.
The main collection display is known as the Living Area gallery, where the highlights of the Robert and Lisa Sainsbury Collection are on permanent display. The east-end gallery shows changing collection displays. Please check before visiting to see if a specific work is currently on display.
Read more about all the collections, including our archive collections.
READ MORE
Highlights from our collection
Take a closer look at some of the highlights in our collection as seen through the eyes of artists, writers, architects, fashion designers, curators and collectors including Edmund De Waal, Norman Foster, Margaret Howell, Dr Arapata Hakiwai, Julia Blackburn, Greta Arwas, Rose Hilton, Mizutori, Mami and David Attenborough. If you're not sure where to start, take a look at a smaller selection in one of our groups: People (humans); Nature (countryside, plants and animals); Design (interior and decorative arts); Culture (society, rites and rituals).